At City Hall, Menino Remembered As 'A Giant'
03:12
Play
This article is more than 6 years old.
Those who worked closest with former Boston Mayor Thomas Menino, who died Thursday at 71 after a battle with cancer, are remembering him as someone who worked tirelessly for the people.
"I've known Tom Menino for 45 years, he's always someone who gave our business, the business of public service, his best every day," City Councilor Stephen Murphy said standing outside the council's chambers an hour after hearing the news. "He knew at an instinctive level, he knew what people needed."
Murphy was born in Dorchester, but grew up in Hyde Park — Menino's neighborhood. He said he saw the former mayor just two weeks ago in New York, when Menino was on a book tour.
That event, on October 14, was Menino's last public appearance.
"This building is in mourning, and the city is, for a giant," Murphy said.
Menino's death, while not unexpected, still comes as a shock for many at City Hall. Not long ago, in 2013, many expected him to seek re-election for an unprecedented sixth term. It was just 11 months ago that Menino left the mayor's office for good.
"It hurts because he gave so much. He gave 20 years," said Councilor Sal LaMattina. "And when I say 20 years, seven days a week, you know, he worked 24 hours being the mayor. I'm sad because I wanted him to have more time to spend with his family."
Even Menino's political opponents had nothing but positive words.
Councilor Michael Flaherty was the last person to challenge Menino for the mayor's office in 2009.
Flaherty lost that race by 15 points. He says a big part of what made Menino such a difficult opponent was his determination to spend time away from City Hall. Flaherty said at every public appearance, Menino would drift off from the pack and talk to residents.
"He would ask them, 'Hey, what's going on, what are you hearing, what are you thinking?' That, in turn, sometimes, would turn into policy. So he really had his finger on the pulse, largely driven by the fact that he actually took a few minutes at all these public events to talk to regular folks."
Above all, those at City Hall remembered Menino as someone dedicated to the people of Boston. His successor, Mayor Marty Walsh, said Menino maintained that dedication until the very end.
"He was sitting in the hospital bed, I was on the phone with him and we were talking," Walsh said, recounting his last conversation with Menino. "And he said, 'You're going to be a great mayor as long as you take care of the people of Boston and keep the people first.' His last concern to me was the people of Boston."
Mayor Walsh said he is not sure if the city will ever see another mayor like Tom Menino. He says serving 20 years, as Menino did, is one thing. But serving 20 years with the record and legacy that Menino leaves is another thing altogether.
This segment aired on October 31, 2014.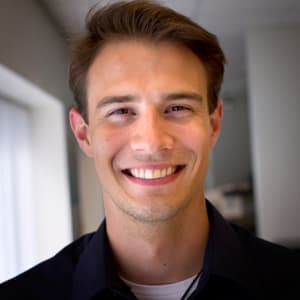 Jack Lepiarz Reporter and Anchor
Jack Lepiarz is a reporter and anchor at WBUR.