Amazon Eyes Fall River For Distribution Center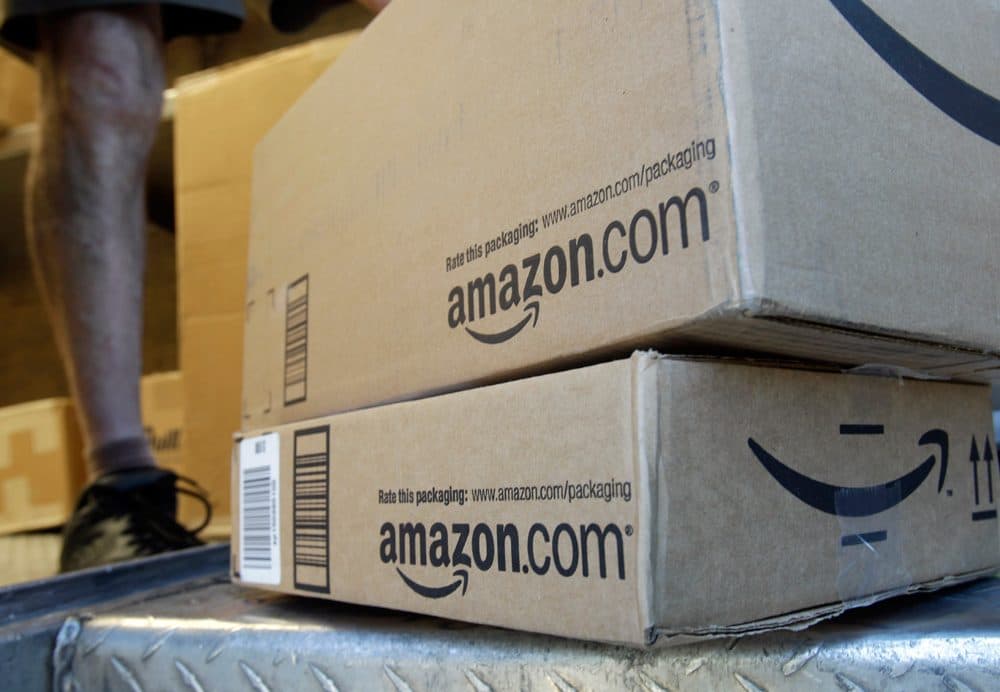 This article is more than 6 years old.
Internet retail giant Amazon is considering opening a fulfillment center in Fall River.
Mayor William Flanagan tweeted a picture Thursday of Amazon's "letter of intent" to build a facility in his city, near the border with Freetown.
In the letter dated October 23, Amazon said the proposed facility would create 1,000 new full-time jobs during its first three years of operations, with an average salary of $35,000 or more. It also said the company expects to hire "hundreds of part-time and temporary positions."
According to the Fall River Herald, Amazon company predicts it will spend $200 million on capital investment and equipment for the proposed facility.
If given final approval, construction on the one million square foot facility in the South Coast Life Science & Technology Park could begin early next year.
According to the Boston Buisness Journal, Amazon is also in talks to build a 328,000 square foot warehouse in Stoughton, where it was already awarded for tax breaks worth $2.89 million over 10 years.
Amazon is expected to build out a "pass-through" facility where goods from larger distribution hubs will be allocated among trucks for local delivery
Amazon currently has an office in Cambridge and a robotics firm in North Reading.
--Here's Amazon's full letter of intent: