Homelessness Up 40 Percent In Mass. Since 2007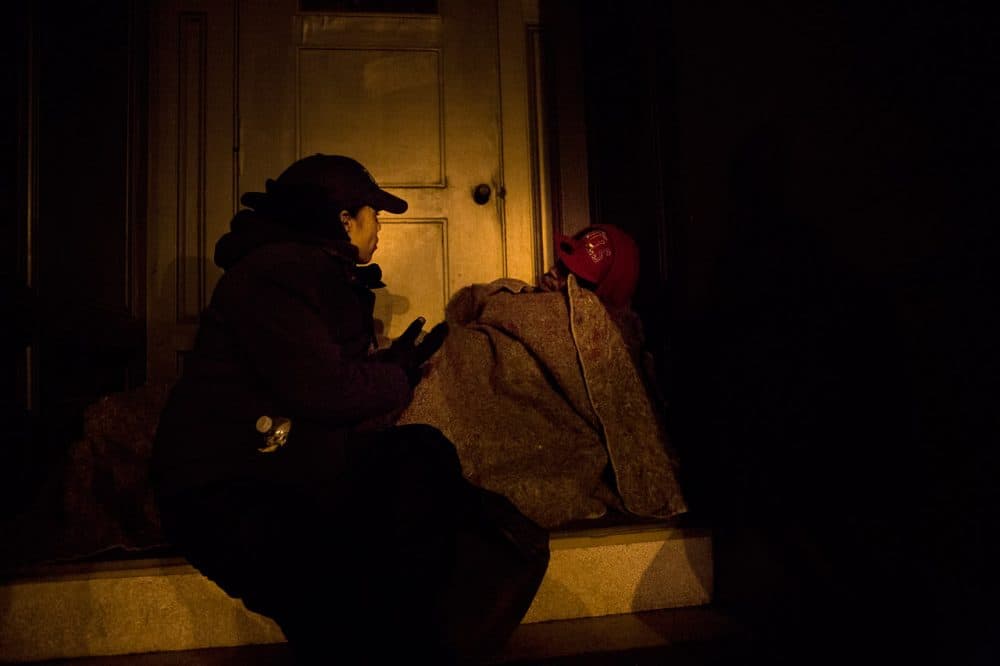 This article is more than 7 years old.
The homeless population in Massachusetts was among the fastest growing in the country between 2007 and the beginning of 2014, according a new report from the U.S. Department of Housing and Urban Development.
The report, based on a point-in-time census, found homelessness in Massachusetts rose 40.4 percent since 2007, even as homelessness nationwide decreased 11 percent. The rate of increase was second only to Washington, D.C., where homelessness rose 45 percent.
Michael Durkin, president of the United Way of Massachusetts Bay and Merrimack Valley, blames the rise on the 2008 financial crisis.
"It's a bad situation that is a combination of high cost of living with slow recovery for many families from what's been going on for the past four or five years," Durkin told WBUR.
While the overall homeless population increased, the number of homeless people living on the streets has been declining. The report found 3.6 percent of the state's homeless population was considered "unsheltered" at the beginning of 2014 — down from 4.5 percent in 2013 and 9.3 percent in 2007. Only Rhode Island and Maine had lower rates for 2014.
Nationwide, 30 percent of the homeless population was considered unsheltered in 2014.
Similar trends were reflected in the results of Boston's annual homeless census released earlier this year. The city saw a year-over-year 3.8 percent increase in homelessness, compared with the state's 11.6 percent increase for the same time period. The number of homeless people living on the streets in Boston dropped from 193 to 180.
When the city's numbers were released earlier this year, Mayor Martin Walsh said in a statement that they "paint a stark picture of the vulnerable populations in our city."
"Major cities around the country are seeing these kinds of increases, as rents go up and incomes don't," Walsh said at the time. "My vision for Boston is that we want to be a City that works for all of our residents, where stable families have safe and stable housing, in stable neighborhoods."
Related Coverage: