Against Odds, Menino Fought Successfully To Merge 2 City Hospitals
02:51
Play
This article is more than 6 years old.
In 1996, it took all of Boston Mayor Thomas Menino's political muscle to pull off what some consider a managerial miracle. Despite intense union opposition, a reluctant city council and concerns about health care costs, Menino fought successfully for the merger of two city hospitals that had been founded in the mid-19th century.
Today, Boston Medical Center stands as an enduring legacy to Menino's efforts to serve the health needs of the city's neediest citizens.
On Thursday a steady stream of ambulances, people in wheelchairs and children pushed in strollers entered and left the Menino Pavillion on the Boston Medical Center campus.
"Me and all my children go here. It's a great hospital," said Jasmine Vigo, who was leaving the Menino Center with her infant son.
"He was wheezing. I wanted to make sure it wasn't like a viral infection or something like that. He didn't," she said.
Vigo said she had all four of her children in the Menino building.
The eight-story brick building, bearing the former mayor's name, contains clinics for adults and obstetrics. Its emergency room is the busiest in the Northeast. Meanwhile, its pediatric clinic provides health care to 30,000 kids a year — and that's just at this one building on the sprawling Boston Medical Center campus.
The building wasn't always bustling that way. Dr. Ravin Davidoff recalled his impressions when he did his residency here 33 years ago.
"As I looked at this place, [I thought] 'this has to be the most depressing place I've been.' It was a really old, archaic place, [that is] Boston City Hospital [in] 1981," he said.
Today, Davidoff is chief medical officer at Boston Medical Center. He credits then-Mayor Menino in 1996 for bringing about the merger of Boston Medical Hospital, which served the city's poor, and Boston University Medical Center Hospital, which served to train physicians.
"We had two separate hospitals and most people felt it was impossible those two would ever come together," Davidoff said. "Mayor Menino, through shear will and commitment to people and the place, would make that happen.
"He really wouldn't take 'no' for an answer," Davidoff recalled.
Menino's mantra for the medical center was, "exceptional care without exception." Half of the patients it serves are low-income patients, three times more than any other hospital in the city.
President and CEO of Boston Medical Center Kate Walsh recalled her job interview with the mayor.
"He had a number of questions, wanting to make sure I knew why Boston Medical Center was here and who we served and wanted to make sure frankly, I think, I was going to work as hard as he did every day," she said.
Walsh says the Menino Pavillion is at the heart of Boston Medical Center.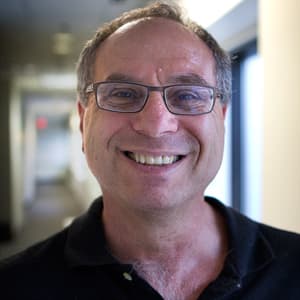 Bruce Gellerman Senior Reporter
Bruce Gellerman is an award-winning journalist and senior correspondent, frequently covering science, business, technology and the environment.