Thousands Say Goodbye To Menino At Faneuil
Resume
Thousands turned out Sunday, braving wind, rain and the first snowfall of the season to pay their final respects to former Boston Mayor Thomas M. Menino as he lay in repose at Faneuil Hall.
They came as early as 8 a.m., lining up both inside and out of Faneuil Hall to pay their final respects to the longest serving mayor in Boston's history.
"I've been here for 16 years and he's the only mayor that I've ever known, and is a large part of why I love living here," said Eric Otterbein, of Brighton. "And even though it's rainy and cold this morning I think he's due our respect to stand here and wish him well."
Otterbein was one of hundreds of people standing in line in the pouring rain just before the doors opened at 10 a.m. He called the former mayor a man of the people.
"It wasn't a 9-5 job with him," he said. "I've seen him living in other places, I've seen him on the news at nights on the weekends and everything, and he just seemed to be in it 24/7."
Just before doors opened for mourners to file past Menino's coffin, the line ran around the block. From the doors to Faneuil, around the back, up Congress Street, people stood huddled under umbrellas in winter coats, hats and gloves.
Those waiting to pay their respects ran the gamut from men and women wearing expensive suits, to members of Congress, to immigrants who said Menino had helped them find housing and jobs.
Even people who had just moved to the city were in line. One young man from Framingham had moved to Brighton in September. He never lived in a city run by Thomas Menino, but he still said he wanted to pay his respects since he lived in a city that he said was at least partially built by him.
Karen DeNapoli, from Roslindale, said she and her husband knew the mayor for 25 years and that being mayor of Boston didn't change the man from Hyde Park.
"He loved the people. He loved everyone. Didn't matter what color you were, what gender. He loved everyone. He was a good man, he was a man of the people," DeNapoli said.
That refrain, "a man of the people," was one used by many who gathered to pay their respects. They pointed to the time he spent in the neighborhoods, meeting residents. Nearly every person in line said they had met the mayor — many of them, more than once.
That feeling was what prompted some four hundred people to gather across town at the Cathedral of the Holy Cross in the South End for a Mass to remember Menino.
Cardinal Sean O'Malley presided, calling Menino a man who dedicated his life to Catholic ideals.
"He was a man devoted to his family, and to his extended family of the people of Boston," O'Malley said. "He cared deeply about people, especially the poor and disenfranchised."
A funeral procession carrying Menino's body will leave Faneuil Hall Monday at 10:45 a.m.
From there, it will pass through almost every neighborhood in the city, en route the Most Precious Blood Parish, where Menino was baptized, married and served as an altar boy.
His funeral will start at noon. The service is closed to the public, but will be broadcast on a large screen on City Hall Plaza.
More Photos: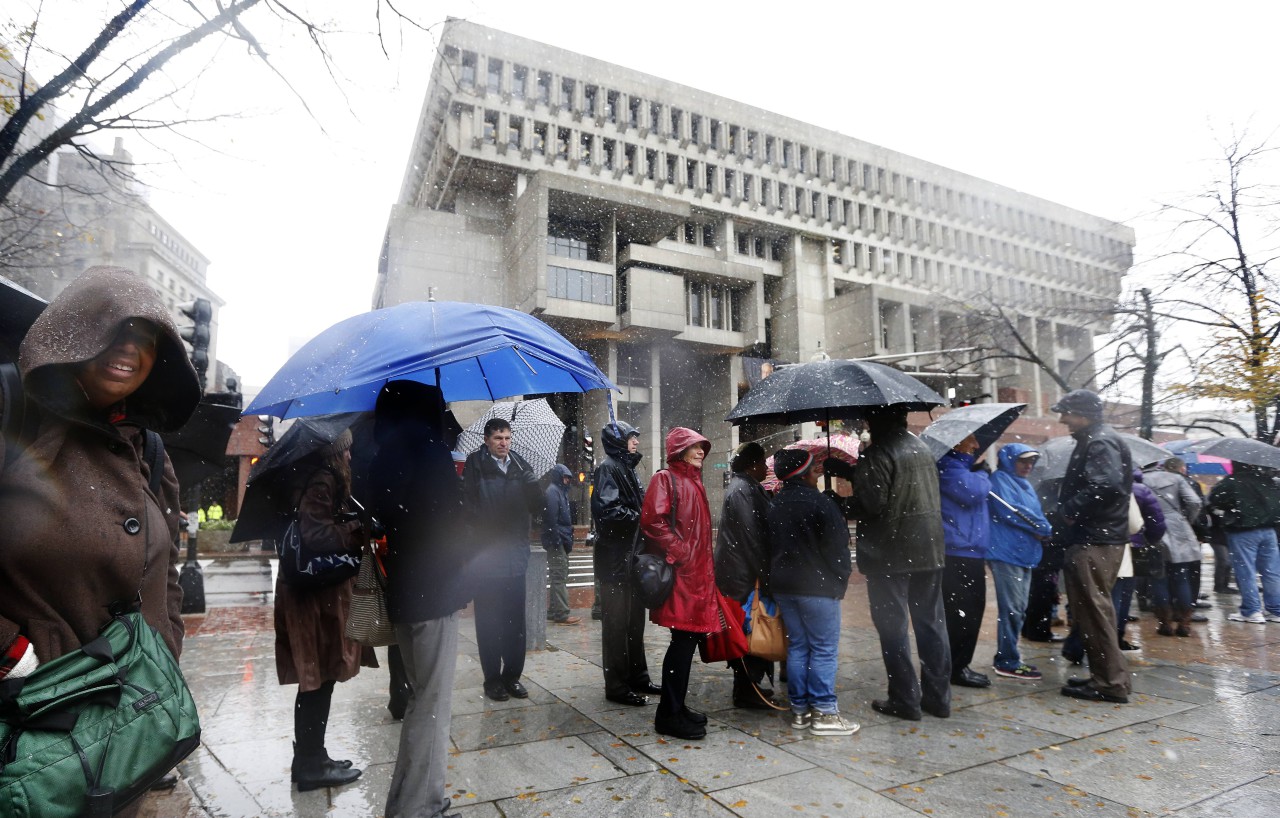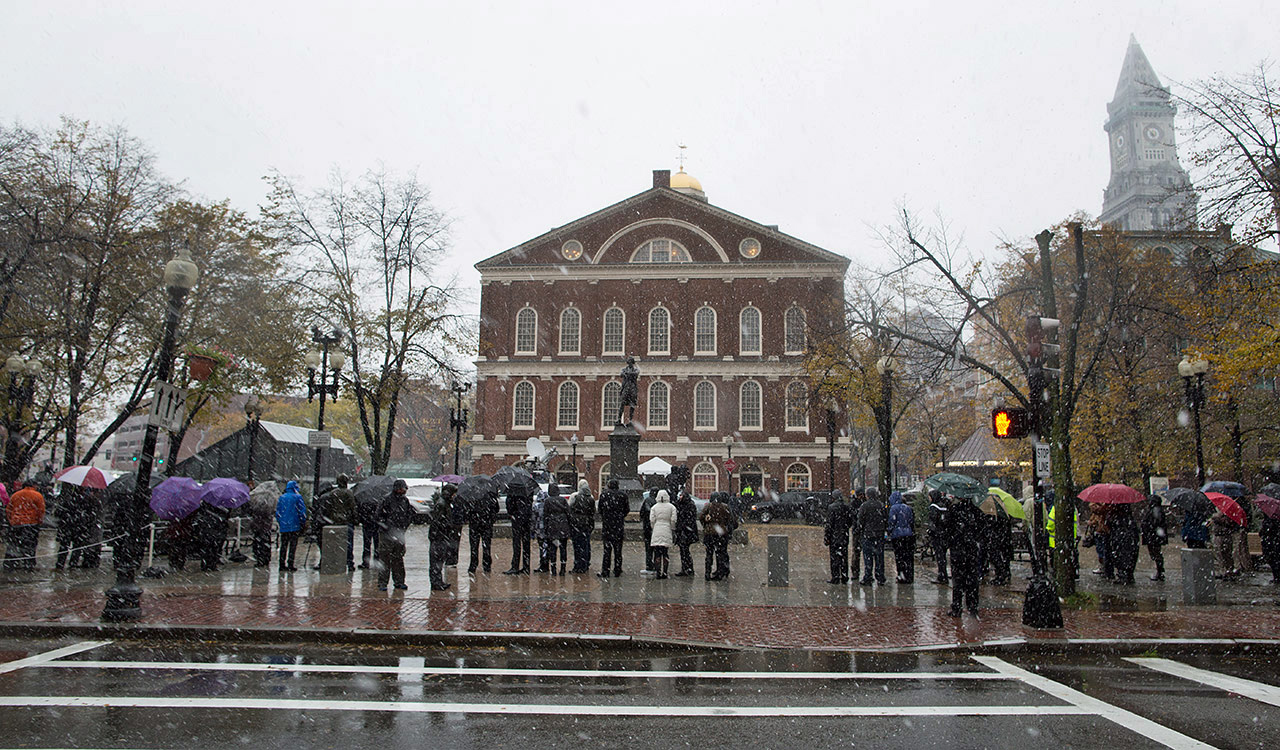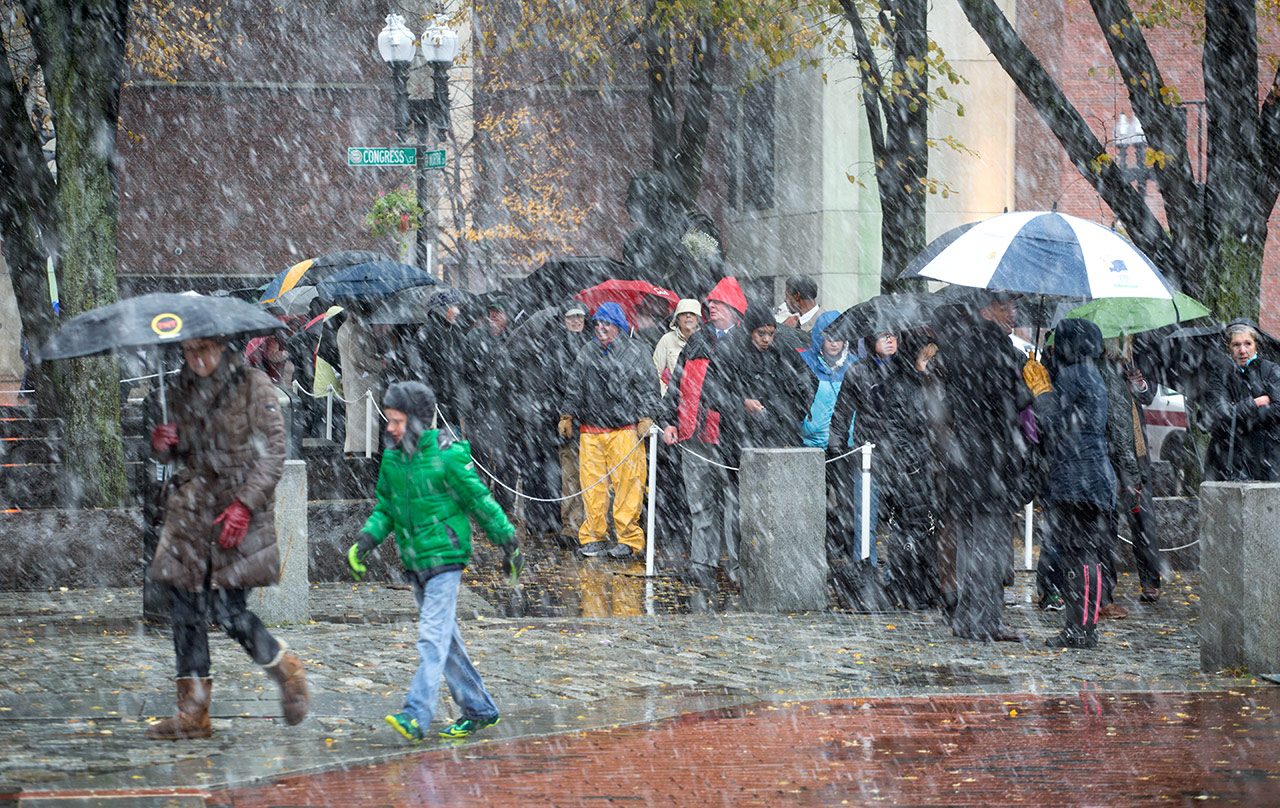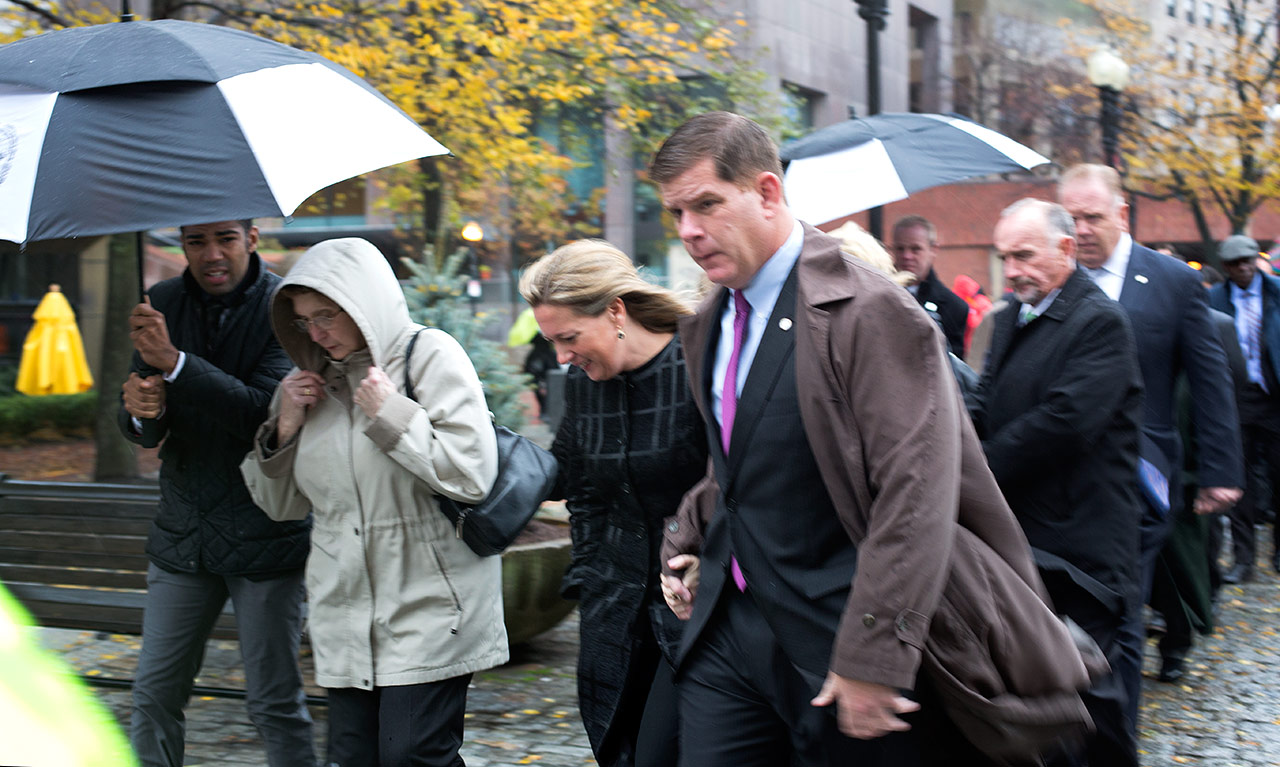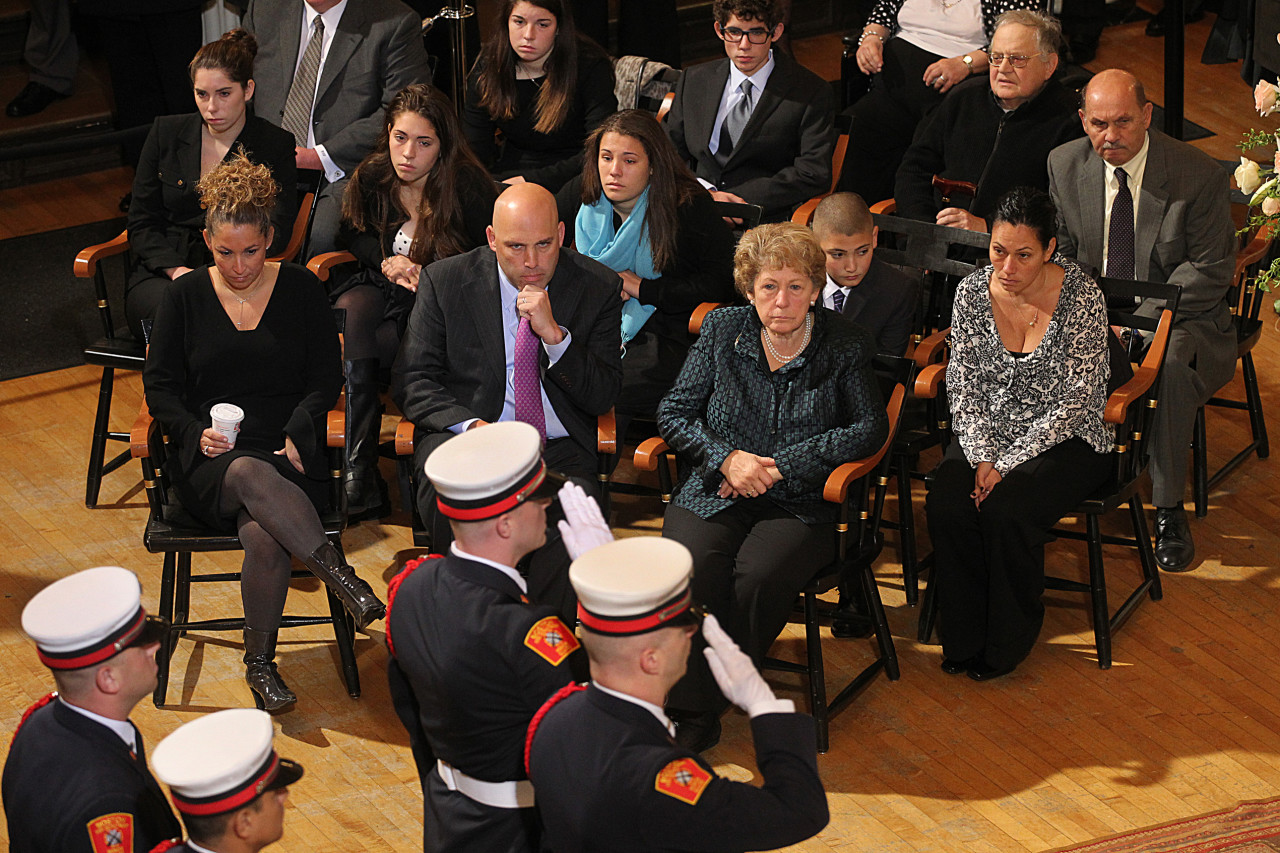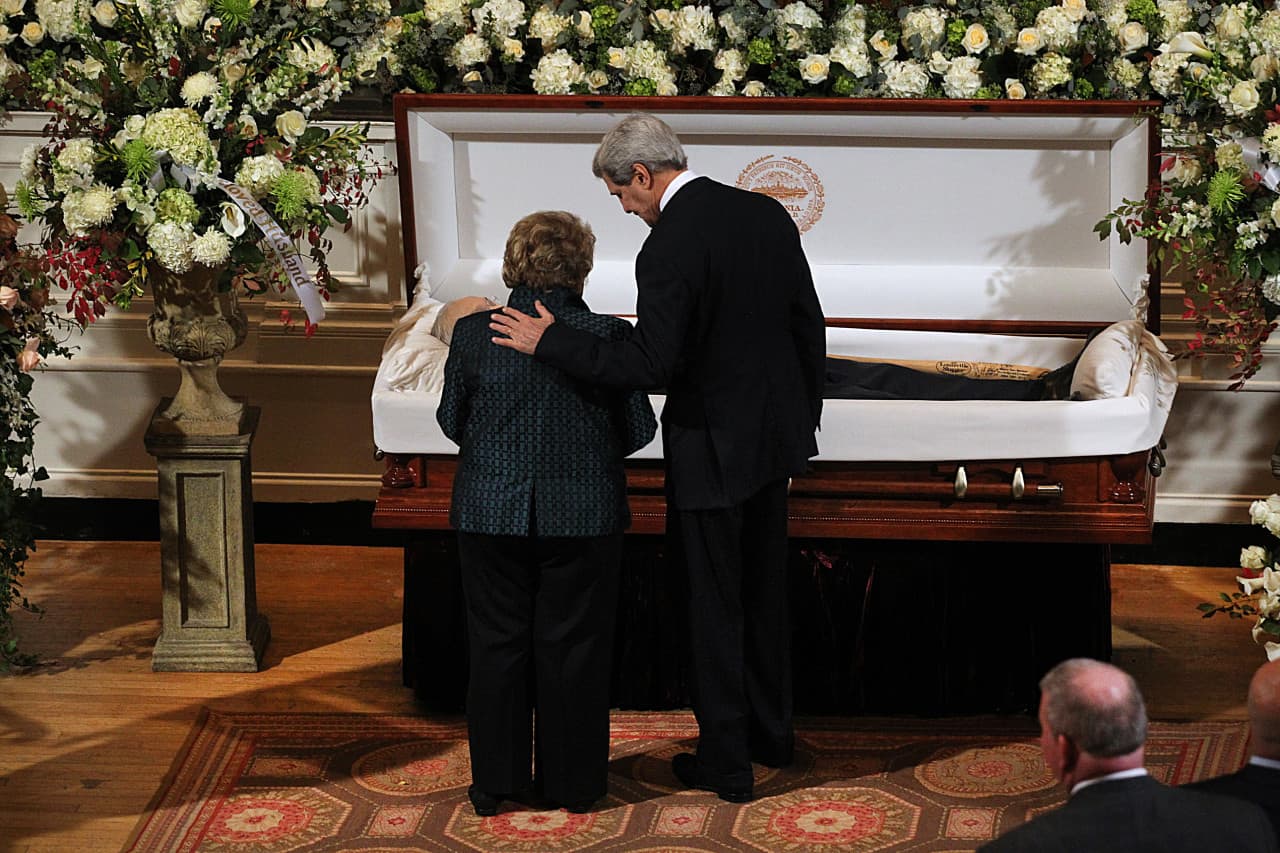 This segment aired on November 3, 2014.