Democrat Seth Moulton Wins 6th District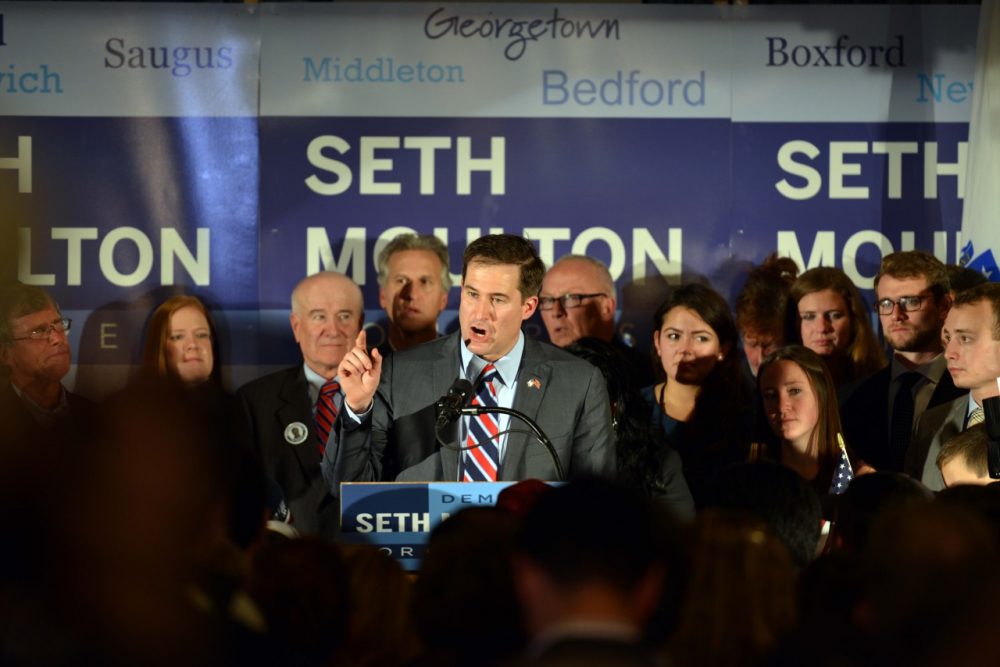 This article is more than 5 years old.
Democrat Seth Moulton has won the race for Massachusetts' 6th Congressional District, defeating Republican Richard Tisei.
Moulton stunned the state during the primary when he defeated nine-term incumbent Democratic Rep. John Tierney, the first sitting Massachusetts congressman to lose a primary since 1992.
During the general election, Moulton faced Tisei, who had run a hard-fought race against Tierney two years ago and narrowly lost.
Tisei had tried to cast Moulton as a mirror image of Tierney.
But Moulton was able to parlay both his service in - and ultimately his opposition to - the Iraq War as a powerful campaign pitch to voters.
Moulton is a 35-year-old businessman and Harvard University graduate who enlisted in the Marines in 2001.