Quincy Medical Center Closing At Year's End
This article is more than 6 years old.
After years of struggling to balance the books, Quincy Medical Center will close at the end of the year.
Steward Health Care says it is losing nearly $20 million a year at the hospital. It just doesn't have enough patients — on any given night there are about 40, leaving 80 percent of the beds empty.
The latest setback for Quincy began in 2011, when the large Harvard Vanguard center in Quincy cemented relations with Beth Israel Deaconess Medical Center and began referring most patients to BIDMC Milton or the main BIDMC campus in Boston
Most of the patients who still come to Quincy use the emergency room, are treated and go home without being admitted. Steward plans to open a stand-alone emergency facility and an urgent care clinic sometime next year to handle these patients.
The hospital employs 680 workers. Steward has jobs open for 80 percent of them, says Steward Hospital Group president Mark Girard, with many of those jobs in Quincy.
The remaining 20 percent, "we'll target with some training and make sure they have the skill set necessary to get into a job."
"Steward has done the right thing in agreeing to help displaced workers find employment through vacancies elsewhere within Steward Health Care or beyond," said Jeff Hall, spokesman for 1199 SEIU.
Steward agreed to keep all hospitals in the former Caritas Christi network open for the first three years after acquiring the network. That deal, reached with Attorney General Martha Coakley, expired a year ago.
The change makes sense for the market, says Harvard School of Public Health professor Nancy Kane, who has tracked hospital finances in Massachusetts for years. And it may be a sign of more hospital closures to come, says Kane, "especially if cost concerns become more prevalent."
More and more care is shifting to same-day treatment, where patients don't need to stay in a hospital overnight.
Quincy Medical Center is scheduled to close in just less than two months, on December 31.
That closing date would be in violation of a state law that requires hospitals to give the Department of Public Health 90 days notice because closing.  North Adams Regional Hospital violated this law in March without any apparent consequences.
Quincy Medical Center was not part of the original Caritas Christi network that Steward agreed to keep open for three years. But Steward pledged, when acquiring Quincy in 2011, that there would be no transfer of ownership for five years. A spokesman for Coakley says the office is reviewing the matter "in the context of Steward's legal obligations."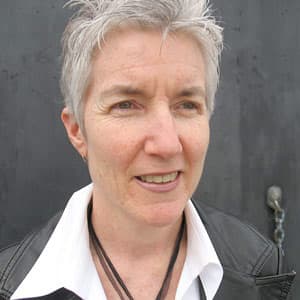 Martha Bebinger Reporter
Martha Bebinger covers health care and other general assignments for WBUR.