Baker Selects Beaton As Energy, Environment Secretary
Filling a second major Cabinet post, Governor-elect Charlie Baker has tapped Shrewsbury Republican Rep. Matt Beaton as his energy and environmental affairs secretary.
Baker plans to name Beaton to the post later Monday.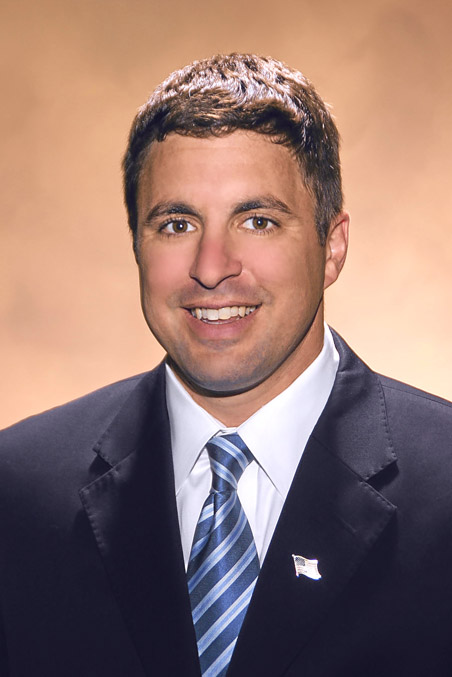 An environmental engineer who started his own energy efficiency consulting company, Beaton serves on the Legislature's Environment, Natural Resources and Agriculture Committee and has been active on energy legislation during his tenure in the House.
According to Baker's team, Beaton will "spearhead the administration's push for energy efficiency, conservation and enhanced outdoor recreation."
"Representative Matt Beaton has the right experience to carry out our administration's green energy initiatives and to protect the Commonwealth's open spaces" Baker said in a statement to the News Service. "Through greater efficiency and a diversified approach, we can bring down the cost of energy and reduce our carbon footprint. Representative Beaton's leadership will be vital to accomplish these ambitious goals and all of the office's charges."
In a statement, Beaton said, "I am honored to serve as the next Secretary of Energy and Environmental Affairs in the Baker administration and continue to make Massachusetts a national leader in energy efficiency and clean energy development while confronting the challenges of increasing demand.
"Despite the challenges, great opportunity exists to improve the quality of our environment, combat the threats of a changing climate and promote local, sustainable agriculture throughout the Commonwealth. As an avid sportsman, I am thrilled to have the opportunity to promote the preservation and accessibility of our precious natural resources for the benefit of every citizen of this great Commonwealth."
A member of the House since 2011, Beaton has a bachelor's degree in biotechnology from Worcester Polytechnic Institute and a master's degree in energy and environmental analysis from Boston University.
Beaton's appointment will trigger the first special election of 2015 since he was re-elected to his House seat earlier this month.
A website has been set up -www.hannahkane4rep.com - featuring information about a candidate for his seat and assertions that he had been tapped by Baker to serve in his Cabinet.
Last week, Baker appointed Chelsea City Manager Jay Ash as state secretary of housing and economic development.