Mass. Gas Prices Are At Lowest Level Since 2010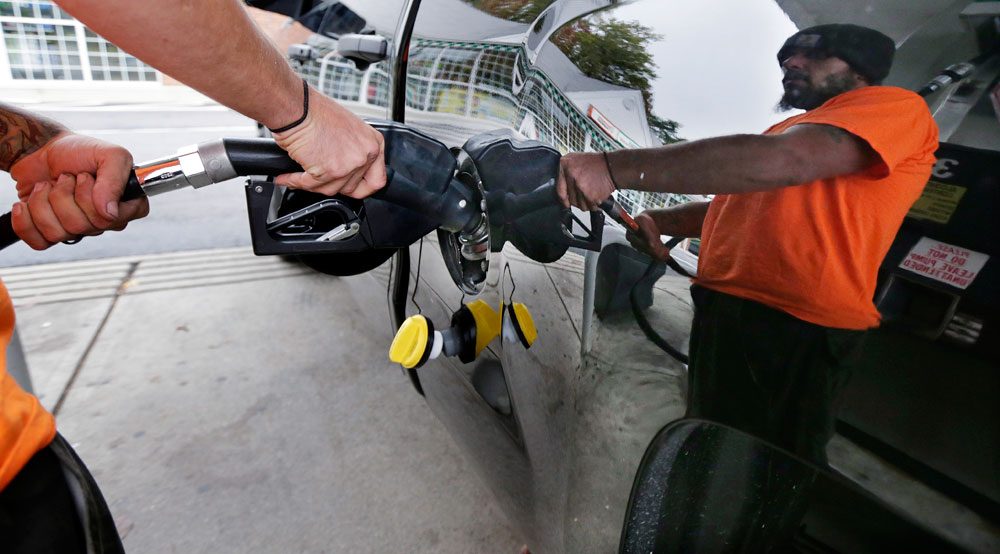 This article is more than 5 years old.
The average price of gasoline in Massachusetts is down 3 cents this week, AAA Southern New England reported Monday, to $2.93 for a gallon of regular unleaded.
The drop continues a months-long trend. Since late June, when gas in Massachusetts peaked for 2014 at $3.70 a gallon, there's only been one week when the average price hasn't fallen (in the week of Sept. 8, it ticked up a penny). And the plunge has been even more noticeable recently: Prices are now 24 cents lower than a month ago, according to AAA.
The longer view: Gas prices haven't been this low in Massachusetts since late 2010.
The price drop is happening on a much larger scale, of course. The current national average, per AAA, is $2.89 a gallon for regular unleaded gasoline, down from a similar late-June peak of $3.70. And the forces behind the cheaper oil are global in nature: more supply, in part due to increased U.S. production, and less demand, in part due to a weak global economy.
[Graphic has been removed.]
While the lower prices may be harming some oil producers, consumers are left with more money to spend elsewhere, or save. One estimate, by Barclays, says the roughly 20 percent decline in gas prices since June has saved the average American driver $520.
With consumers feeling a little flusher, retailers are likely to benefit. And indeed retail sales rose nationally last month, by 0.3 percent, the Commerce Department reported on Friday.
In turn, surveyed consumers are reporting more confidence. The Mass Insight Consumer Confidence Index jumped 18 points last quarter to the highest score since April 2007.
Gas is just one small part of consumers' budgets, however. And while Massachusetts residents may be paying less at the pump — and for home heating oil — electricity rates, for instance, from major utilities NStar and National Grid are spiking this winter.
Another effect of cheaper gas? Nationally at least, truck sales are bouncing back.
The latest drop in gas prices follows an Election Day repeal of a Massachusetts law that would have made the state's gas tax rise automatically with the rate of inflation.