Rabbi From Prominent Boston Jewish Family Killed In Jerusalem Attack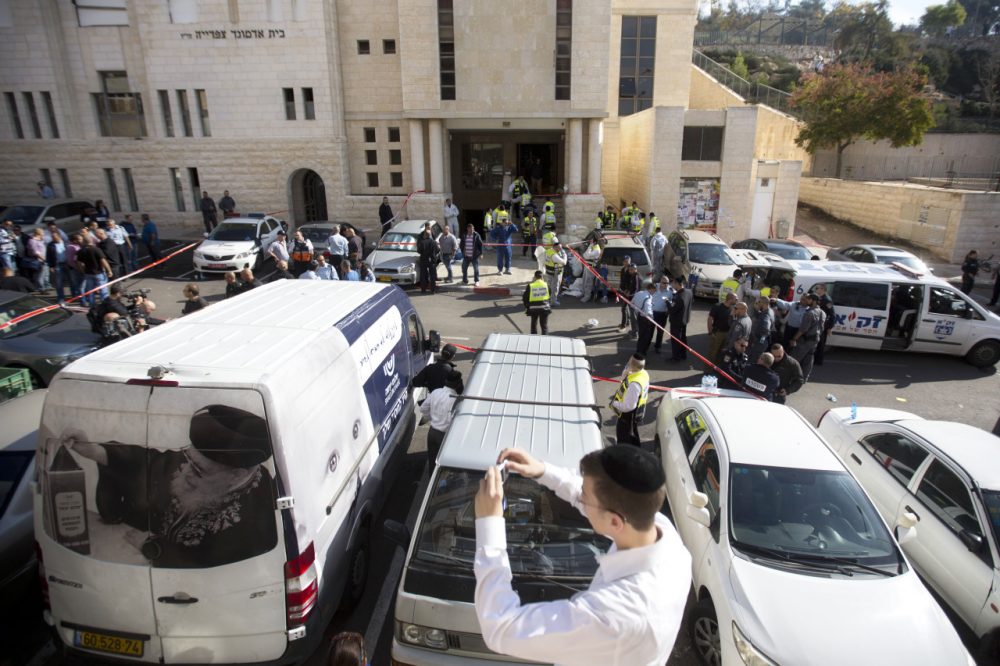 This article is more than 5 years old.
One of the five people killed in an attack Tuesday at a Jerusalem synagogue was from a prominent local Jewish family.
Rabbi Moshe Twersky, 59, graduated from Brookline's Maimonides School in 1973. In a statement, the school, which was founded by Twersky's grandfather, Rabbi Joseph B. Soloveitchik, said it "is engulfed in grief and outrage" at his slaying.
Twersky lived in Jerusalem for more than 30 years, the school said, and was dean of a Jewish academy he founded there.
According to The Jerusalem Post, "Twersky lived in the Har Nof neighborhood close to the 'Kehilat Yaakov' synagogue where the terror attack was carried out."
The Post added:
Twersky was the elder son of renowned rabbi and author Rabbi Yitzhak (Isadore) Twersky of Boston, and a grandson of Rabbi Joseph B. Soloveitchik, one of the principle philosophers and founders of the Modern Orthodox movement.
The late Yitzhak Twersky was a professor of Hebrew literature at Harvard University and served as founding director of its Center for Jewish Studies.
Barry Shrage, president of the Combined Jewish Philanthropies of Greater Boston, says Moshe Twersky was in Jerusalem continuing his family's focus on religious education.
"[The family] had a huge impact on Jewish thought, and on the development of Jewish thought, here in Boston and throughout the world," Shrage said. "The loss can be incredibly deeply felt because there's just no one to replace him."
Moshe Twersky was one of three attack victims to have dual U.S.-Israeli citizenship.
Police killed the attackers, two Palestinian cousins, in a shootout.
Twersky "is survived by his mother, his wife Bashy, five children and many grandchildren," according to the Maimonides School.
This article was originally published on November 18, 2014.