Baker Interview: On Immigration, Sex Assault On College Campuses, Tolls
07:25
Play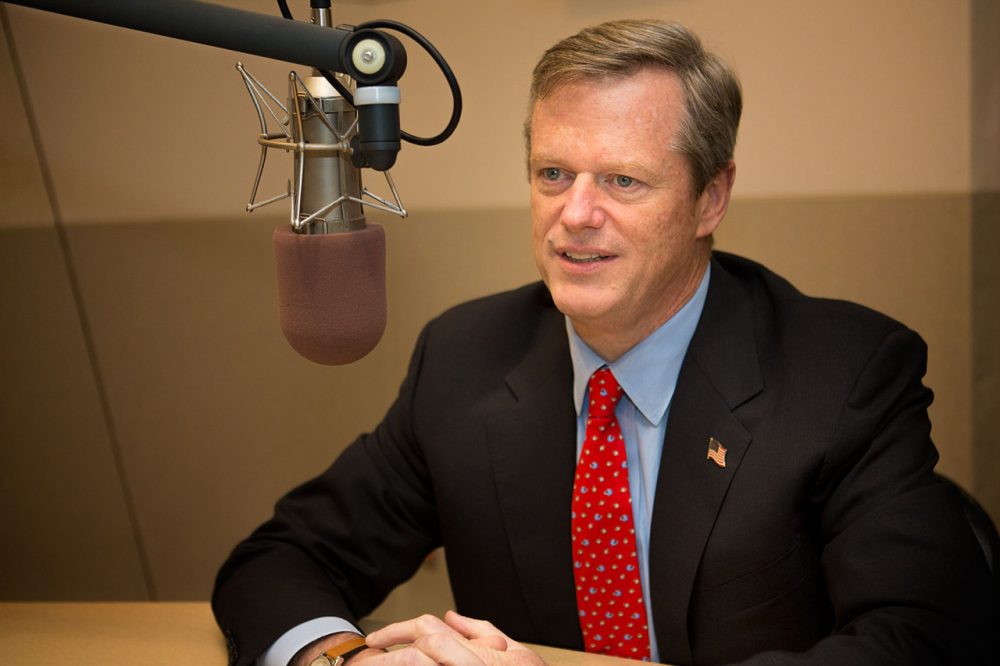 This article is more than 6 years old.
Republican Gov.-elect Charlie Baker has been making a flurry of appointments over the past two weeks. He joined WBUR's Morning Edition to talk about his policy positions and about reaching across the aisle to find the best person for the job.
Interview Highlights
On the team he's assembling, which includes Democrats:
Well I think the message I'm trying to send here is that I want to put really great people in these jobs. I've said many times that people are policy. And to be truly successful in any big organization you need to put people into jobs where they have relevant experience, relevant subject-matter expertise and the capacity to actually perform.
...
I said over the course of the [governor's] race that I was gonna work on a bipartisan basis and that I was gonna build a team that reflected the interests and the perspectives of the commonwealth, and that's gonna continue to be our objective.
On whether he'd be doing this if Massachusetts wasn't such a blue state:
Well, I've known many of these people for a long time. One of the advantages of getting elected governor when you're 58 instead of 38 is you have some mileage on you and part of that means some history and some relationships with people who have spent a fair amount of their career in the public and in the private sector.
On installing high speed tolls:
On immigration in the wake of President Obama's order and dealing with undocumented immigrants in Massachusetts:
I'd sure like to know more about what the practical application of that particular set of executive orders are. And that's obviously something that we'll be focusing on when we take office. And I've been, frankly, looking around to see if any of the folks that I speak to on a fairly regular basis at the state level and at the municipal level can give me some guidance on that. And so far most people are waiting for more guidance out of Washington.
On college sexual assault:
I have a daughter, I have two sons and I think one of the things I would like to have a conversation here about is the "Yes means yes" that they implemented in the state of California higher ed system. That looked to me like a pretty reasonable way to go, and I think it's one we should consider here in Massachusetts.
Web-only answer, on environmental cleanup at Everett casino site:
This segment aired on November 25, 2014.