Panel Recommends Big Raises For Governor, Other State Officials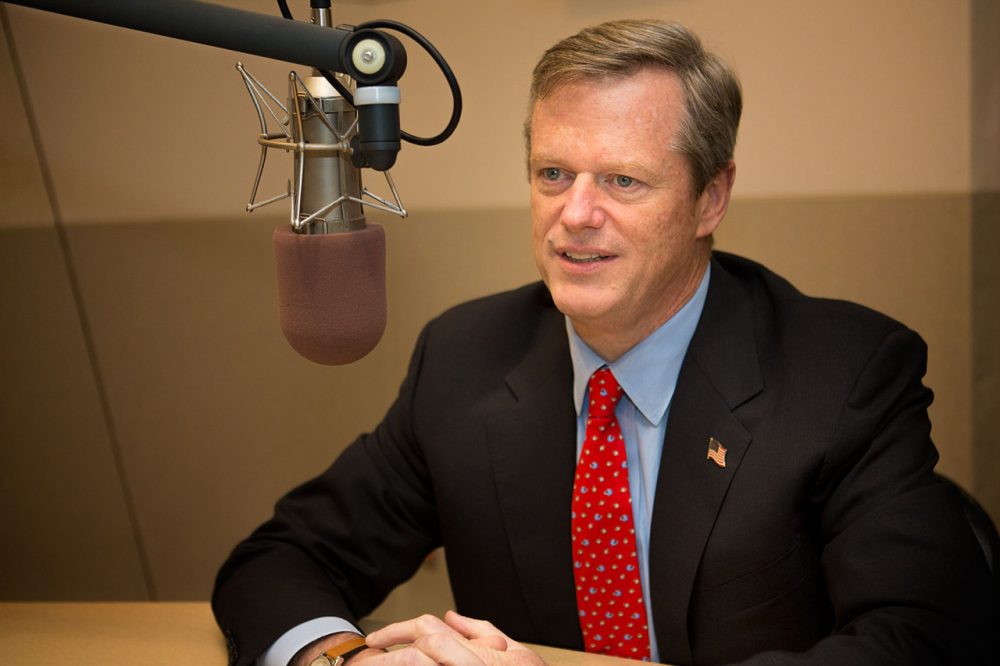 This article is more than 5 years old.
The governor's salary should be raised $33,200, to $185,000, a special advisory commission on public sector compensation recommended Monday.
The panel also called for significant raises for other constitutional officers and state legislative leaders: to $175,000 for the attorney general (from $130,582), treasurer (from $127,917), Senate president and House speaker (from $102,279 for both).
Additionally, the salaries of the secretary of state, auditor and lieutenant governor should be increased, to $165,000, the commission said, from $130,916, $134,952 and $134,932, respectively. (The lieutenant governor's current salary was projected, since the position has been vacant since 2012.)
For the governor, the panel also recommended a housing allowance of $65,000. In its report (PDF), the seven-member group noted that "Massachusetts is one of only six states that does not provide a Governor's residence or a housing allowance."
A $185,000 governor's salary would rank 10th among all states, when adjusted for cost of living, the commission said. It added that in 2014, "more than 1,254 state employees (including state college and university employees) earned more than the Governor."
Said panel Chairman Ira Jackson, of UMass Boston, in the report:
The Commission's recommendations were guided by a thorough review of data comparing Massachusetts with other states, a strong desire to ensure that the state attracts and retains highly talented individuals regardless of means or geography and the principle that officials should be fairly compensated based on the significant responsibilities of the offices they hold.
The panel's recommendations are just that. Jackson said he had "no idea" how the Legislature will react to the recommendations, State House News Service reported.
The commission's report comes as state leaders are attempting to deal with an estimated $329 million budget gap.
Gov. Deval Patrick signaled his support of the panel's recommendations, as long as the budget shortfall is addressed first.
"I will not approve legislation to change the compensation of public officials unless the Legislature first sends me an acceptable budget solve," Patrick said in a statement. "I trust that the Legislature, and the general public, will understand why action to balance the budget should proceed action on compensation."
Gov.-elect Charlie Baker has said Beacon Hill pay raises can wait.
"The people of Massachusetts deserve a state government that is as thrifty as they are and now is not the time to award pay raises when a significant budget deficit is forcing cuts to many programs and services," he said in a statement Monday.
In its report, the commission said the proposed salary increases "must be cost neutral to the taxpayer." It said the raises can be paid via state efficiencies and cost savings.
The panel also called for eliminating legislative per diem payments, while increasing the legislative office expense, used for office space and other basics. And it recommended using federal government data to determine every-other-year salary adjustments for lawmakers.
The commission was created through a section in the fiscal 2015 budget.
With additional reporting by State House News Service
This article was originally published on December 01, 2014.