Sweet Dreams: Study Finds Later Nights, Less Sleep Linked To Negativity
This article is more than 6 years old.
Sleep is the new Prozac. Or, put another way, sleep is emerging as one of the most potent weapons you can use to stave off depression, anxiety and a whole host of other physical and mental ills.
Here's the latest pro-sleep research by psychologists at Binghamton University in New York. Their new paper, "Duration and Timing of Sleep are Associated with Repetitive Negative Thinking" is just published in the journal Cognitive Therapy and Research.
From the news release:
When you go to bed, and how long you sleep at a time, might actually make it difficult for you to stop worrying. So say Jacob Nota and Meredith Coles of Binghamton University in the U.S., who found that people who sleep for shorter periods of time and go to bed very late at night are often overwhelmed with more negative thoughts than those who keep more regular sleeping hours...

Previous studies have linked sleep problems with such repetitive negative thoughts, especially in cases where someone does not get enough shuteye. Nota and Coles set out to replicate these studies, and to further see if there's any link between having such repetitive thoughts and the actual time when someone goes to bed.

They asked 100 young adults at Binghamton University to complete a battery of questionnaires and two computerized tasks. In the process, it was measured how much the students worry, ruminate or obsess about something – three measures by which repetitive negative thinking is gauged.

The students were also asked whether they were more habitual morning or evening types, preferring to hold regular hours or to have a sleep-wake schedule that is more skewed towards later in the day,

The researchers found that people who sleep for shorter periods of time and go to bed later often experience more repetitive negative thoughts than others. This was also true for those students who described themselves as evening types.
"Making sure that sleep is obtained during the right time of day may be an inexpensive and easily disseminable intervention for individuals who are bothered by intrusive thoughts," remarks Nota.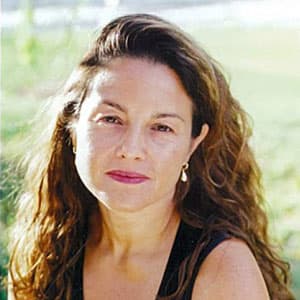 Rachel Zimmerman Health Reporter
Rachel Zimmerman previously reported on health and the intersection of health and business for Bostonomix.