Harvard, MIT, MGH, Globe Create Ambitious 'HUBweek' Event
02:09
Play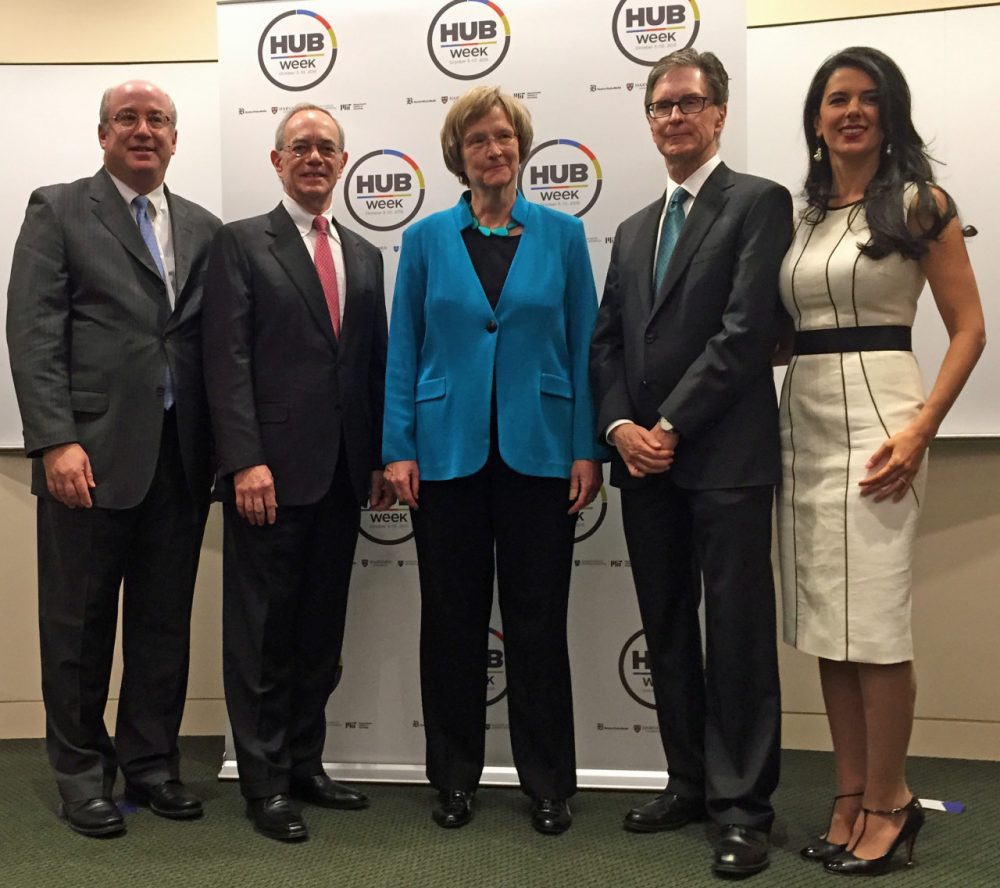 This article is more than 6 years old.
Maybe it's a Yankee thing, but Boston has the rap of having the steak without the sizzle, of having the brains without the branding.
Harvard University, Massachusetts Institute of Technology, Massachusetts General Hospital and The Boston Globe are teaming up to change that by organizing a new week-long, annual event on innovation called HUBweek that will debut Oct. 3-10, 2015.
"It will start with a master class at Fenway Park, exploring philosophy and other topics," said the Globe's managing director and HUBweek's chairwoman, Linda Pizzuti Henry. "There will be a documentary film festival that will run throughout the week."
Pizzuti Henry said besides turning Fenway into a massive classroom, thousands of people will participate in hack-a-thons, art exhibitions and collaborative conferences. Her husband, Globe publisher and Red Sox owner John Henry, said the four founding partners are inviting other colleges, institutions, businesses and people to participate.
"HUBweek is based on the premise that the largest, most complex challenges that we're trying to solve require the collaboration, ingenuity and creativity of a broad swath of people from all backgrounds and trainings," John Henry said.
The events will take place on partner campuses in Cambridge and Boston, but also in other venues such as in the Innovation District in South Boston. MIT plans to host a huge gathering called SOLVE to tackle with some of the world's most perplexing problems.
HUBweek is designed as an annual event that will get bigger and better over time. Harvard President Drew Gilpin Faust said HUBweek will put Boston's innovators in the sciences and the liberal arts on a stage.
"When we shine a light on it together, I think there is an opportunity to make it more robust, more vibrant, to have more people bump into one another, and also to raise the visibility of all of this in the eyes of the rest of the world," Faust said.
The organizers hope that Boston will become known for a signature world-class event on innovation the same way Park City has the Sundance Film Festival and Davos has the World Economic Forum.
This segment aired on December 12, 2014.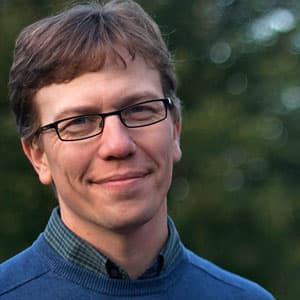 Curt Nickisch Business & Technology Reporter
Curt Nickisch was formerly WBUR's business and technology reporter.