Why To Exercise (Outdoors) Today: Tranquility For Aging Ladies
This article is more than 6 years old.
It's cold, it's dark, it's uninviting out there. So, all the more reason to drag yourself outside and do something.
In yet another study on how exercise can combat the bad physical and mental effects of aging, new research suggests that women who can get out the door, fight the elements and exercise might find some nifty benefits. Those benefits include alleviating depression and increasing adherence to an exercise program.
The small study, published in the journal Menopause, asserts it's the outside air that really helps (as opposed to the stuffy gym or the treadmill in your basement, though I've found that when you're desperate, those work too):
"Between baseline and week 12, depression symptoms decreased and physical activity level increased only for the outdoor group..." write the authors, led by Isabelle Dionne of the University Institute of Geriatrics of Sherbrooke in Quebec.
From the Reuters report:
Outdoor workouts left women in a better mood and kept them exercising longer than counterparts who exercised indoors, according to a small study from Canada.

Results of the three-month trial involving women in their 50s and 60s suggest that outdoor exercise programs should be promoted to help older women keep active, the researchers conclude...Only about 13 percent of Canadian women older than 59 years and less than 9 percent of older American adults get at least 150 minutes of physical activity each week...

For the study, Dionne and her colleagues enrolled 23 post-menopausal women to participate in a 12-week long exercise program...

The women were randomly assigned to one of two groups. One group exercised together outdoors three times per week while the other group followed the same program indoors. The exercise programs included both aerobic exercises and strength training.

The women were asked how they were feeling before and halfway through their midweek sessions. In addition, before and after their workouts, the women answered questionnaires designed to measure feelings of positive engagement, revitalization, physical exhaustion and tranquility.

The study team found that on average, the women who exercised outdoors had a greater sense of tranquility after working out and attended more sessions - 97 percent of the 36 sessions in the trial for the outdoor exercisers compared to 91 percent of sessions attended by the indoor group.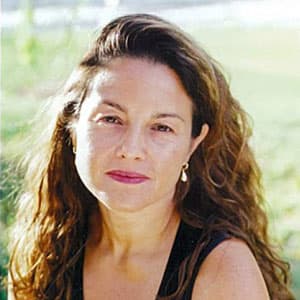 Rachel Zimmerman Health Reporter
Rachel Zimmerman previously reported on health and the intersection of health and business for Bostonomix.