USOC Announces It Will Bid For 2024 Summer Games
03:19
Play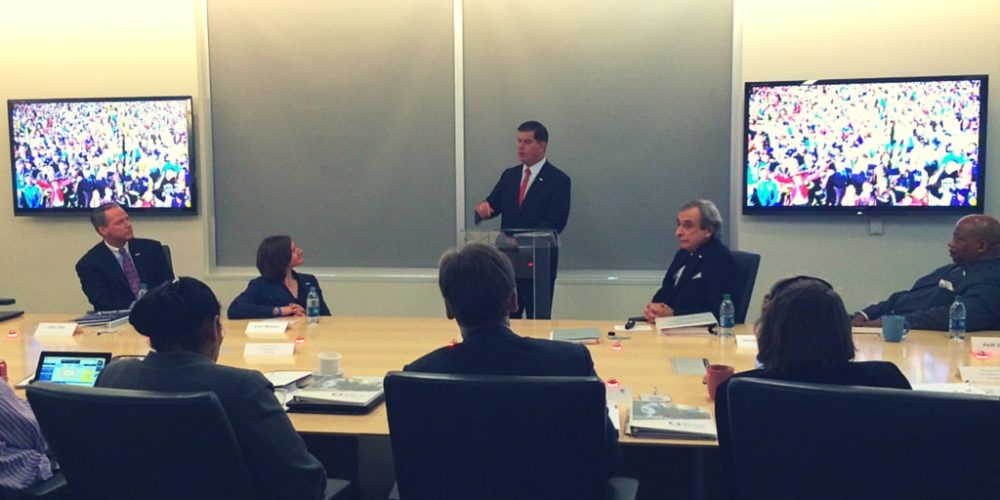 This article is more than 5 years old.
The U.S. Olympic Committee has announced it will bid to have one of four U.S. cities, including Boston, host the 2024 Summer Games.
But after hearing their pitches in California Tuesday, the panel stopped short of choosing one of the cities — for now.
'A Four-Way Tie'
At the outdoor campus of a Bay Area software company, with workers walking around in polo shirts, 12 Bostonians in power suits looked out of place. They didn't mind. They looked relieved and happy, snapping a photo to commemorate their bid to bring the 2024 Summer Olympics and Paralympics to Beantown.
"I think we put on a great presentation," said Boston Mayor Marty Walsh, who was part of the team that presented for about an hour. "I think on a scale from 1 to 10, we put on an 11."
The pitch went like this: Boston would partner with its universities to host a more fiscally responsible Olympic Games, reusing venues and housing. The three other cities that went before made similar arguments for sustainability.
But Boston went one step further than its competition, Los Angeles, Washington, D.C., and San Francisco. The Games would be walkable with a little help from public transportation. Team member and architect David Manfredi says that gives Boston an edge over Games spread out over southern California's highways or the Bay Area.
"I think we're actually the perfect-size city," he said.
But does the USOC think Boston is the perfect host city? Mayor Walsh says he couldn't tell.
"No, I was trying to read faces," he said. "And you can't really tell. It's a very tight group — very hard to read their faces."
It didn't get any easier to tell afterward at a USOC press conference.
"It's a four-way tie," U.S. Olympic CEO Scott Blackmun said.
Decision In January
Olympic Committee executives said the four cities each gave excellent presentations — one reason the board decided here to submit an American bid this time around — unlike the last time around.
Board chair Larry Probst says the panel will meet again in early January to decide which plan to go with.
"And we want to pick the city that we believe has the best possible chance to prevail in an international competition," Probst said. "So it's a combination of factors. It's not any one particular thing."
Those factors include support from local educational institutions, support from the local business community and support from the public.
Boston may be the only bidding city that has an organized opposition at this point. The group No Boston Olympics has criticized the process for a lack of public debate. But Blackmun says that's to be expected.
"Some cities have more opposition than others," he said. "But in all fairness to those cities, we have asked the cities to kind of lay low. And they've done that."
In part, the committee wanted cities to spend less time and money on PR and more on planning.
Blackmun says in a few weeks, when a host city is picked and the public sees more of what's in store, he thinks opposition will give way to excitement.
This segment aired on December 17, 2014.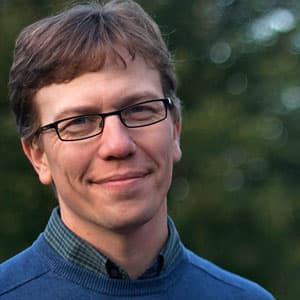 Curt Nickisch Business & Technology Reporter
Curt Nickisch was formerly WBUR's business and technology reporter.