Gov. Patrick Unveils Official State Portrait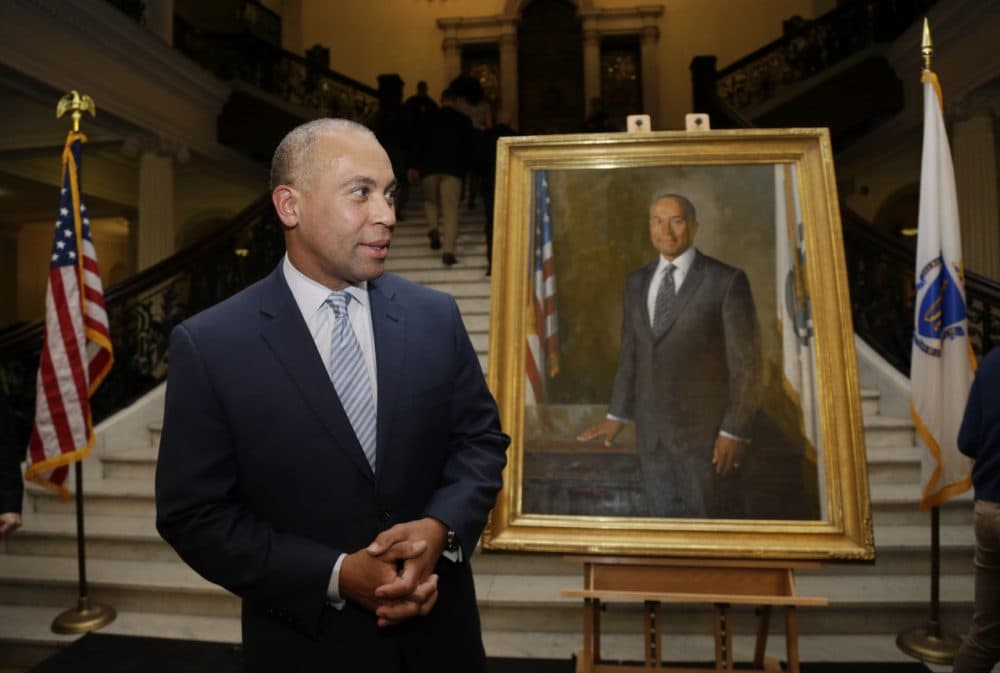 This article is more than 4 years old.
Gov. Deval Patrick has unveiled his official state portrait.
Patrick hosted an open house Sunday at the State House as he prepares to turn the governor's office over to Gov.-elect Charlie Baker. The highlight of the gathering was the unveiling of Patrick's portrait.
Traditionally, each governor has had his or her portrait painted, although most have waited until after leaving office before unveiling the painting.
The portraits of the most recent governors hang in the reception area of the executive office on the third floor of the State House.
Patrick's portrait will hang alongside those of other recent governors, including Mitt Romney, Paul Cellucci, Bill Weld, Michael Dukakis and former acting Gov. Jane Swift.