Patriots Vs. Ravens: A Different Kind Of Rematch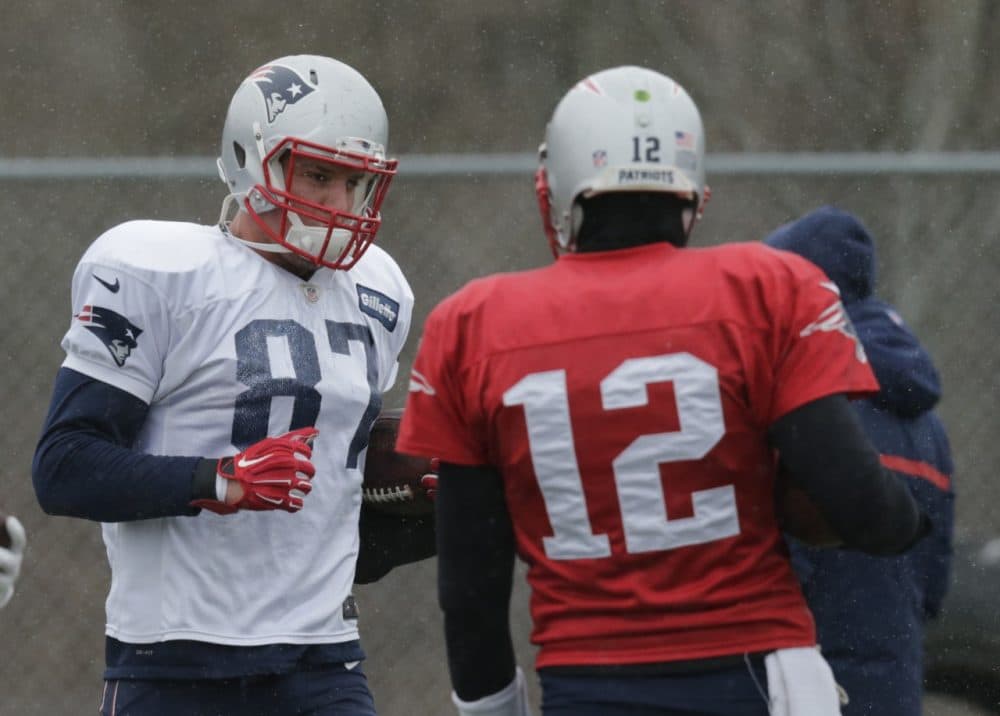 This article is more than 6 years old.
The New England Patriots and the Baltimore Ravens have some history between them and as their AFC Divisional Round playoff game approaches, that history will be sliced, diced and dissected. But at game time on Saturday, a few key differences from their previous meetings will be on display.
The most dramatic change may be Baltimore's offense. After being fired as head coach of the Houston Texans, Gary Kubiak became the Ravens' offensive coordinator. This season Baltimore set franchise records with 5,838 yards and 409 points. Quarterback Joe Flacco posted personal bests with 27 touchdown passes and 3,986 yards passing. More than 1,000 of those yards went to veteran wide receiver Steve Smith, who signed with Baltimore as a free agent during the offseason.
This weekend's playoff game will not feature running back Ray Rice, who was suspended by the NFL and eventually cut by the Ravens for knocking out his then-fiance Janay Palmer. But it will include running back Justin Forsett, who joined Baltimore this season and had an instant impact, tallying more than 1,200 yards rushing and eight touchdowns.
Although the surge on offense may be new for the Ravens, Patriots coach Bill Belichick says Kubiak's approach dates back to his time as the Broncos offensive coordinator from 1995 to 2005.
"The same offense they ran in Denver, the same offense they ran in Houston is the same offense Kubiak runs in Baltimore," Belichick said before practice on Tuesday. "So all the characteristics from those other teams are the same characteristics in Baltimore."
The Patriots made a major change on defense this season with the addition of cornerbacks Darrelle Revis and Brandon Browner. But the most notable difference may be a certain 6-foot-6, 265-pound tight end known as Gronk.
When the Ravens upended New England in the playoffs two years ago en route to a Super Bowl title, Rob Gronkowski was unavailable. In the opening round of the playoffs that year, he broke the arm he had previously broken, ending his season. This time around, Gronk has described himself as "mad eager" and "super excited" for the playoffs.
Of course, some things change and others stay the same. The Baltimore Ravens franchise has long been known for dominant defense. And even though Ravens greats Ray Lewis and Ed Reed are long gone, that's still true.
In his second year with the team, defensive end Elvis Dumervil found his groove, recording 17 sacks. Long-time Ravens linebacker Terrell Suggs added another 12 for good measure. The team averaged more than three sacks a game during the regular season.
"I don't think you want to stand back there and see how long you can hold the ball against [the Ravens' defense]."

Patriots quarterback Tom Brady
The Ravens' defensive attack will pose a challenge for quarterback Tom Brady and the Patriots' offensive line. This season Brady has talked about his efforts to work on extending plays by moving around in the pocket, but one thing that hasn't changed is his speed ... or lack of it.
"All these guys can still run me down, so it doesn't matter. I'm still slower than all those guys," Brady said of the Ravens front seven on defense. "If I find some space, I'll be able move around and hopefully give our receivers a little more time to get open, but I don't think you want to stand back there and see how long you can hold the ball against these guys."
This will mark the fourth time the Patriots and Ravens have met in the playoffs at Gillette Stadium. Baltimore won two of the first three games. In the Belichick era, reflecting on the past is not a popular pastime. Asked what the Patriots could do to counter the Ravens' confidence about being able to win in Foxborough, Pats safety Devin McCourty refused to look back.
"I don't think we worry about it. We just worry about what we need to do to go out there and win and we put our focus on that," McCourty said. "There's nothing we can do to change how they feel and how they're gonna play. We just gotta play our game and have confidence in what we're doing."
McCourty could have summed up New England's approach by pointing to his head. He was wearing a navy blue and white knit hat complete with pompom. Above the Patriots logo it said, "Do Your Job."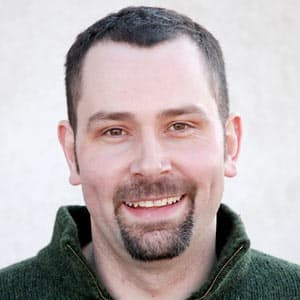 Doug Tribou Reporter/Producer
Doug Tribou was formerly a reporter and producer at WBUR and for WBUR's Only A Game.