Forecast: Coldest Air Of The Year Coming; Boston Temps Could Hit Zero
This article is more than 6 years old.
The coldest air of the year is on the way and actually this cold snap will be colder than anything we saw last winter. However, it won't last as long as last year's coldest days.
Cold and very dry air is about to move into New England as an arctic front pushes off the coast this afternoon. There might be a few snow showers with this frontal system and even an isolated snow squall. Any accumulation would be light.
The wind will pick up this afternoon and be quite strong overnight. The combination of wind and cold air has prompted wind chill advisories and warnings to be posted. Wind chills will be in the 10-25 mph or below range, and this is cold enough to produce frost bite if you are outside for an extended period of time without the proper clothing.
The cold peaks early Thursday morning when Boston could hit zero for the first time since Jan. 24, 2011.
Even if Logan Airport doesn't reach that milestone, many places just away from the water will hit zero. Please remember to not leave pets outside during this cold weather; They also feel wind chill.
The cold relaxes a bit on Thursday night and into Friday, with highs back into the 20s. There might be a period of light snow at that time with an inch or two possible, but I still don't see any storms.
The weekend continues to be dry and cold, but not extreme. It will be a nice weekend to take advantage of the weather and enjoy winter in New England.
---
Wednesday: Lots of clouds with snow showers possible in the afternoon. Highs in the mid 20s. Becoming blustery.
Wednesday night: Clear and cold with wind chills 15 to 30 below. Coldest in the Worcester hills and points north and west. Actual lows 0 degrees in Boston and -4 degrees in the suburbs and single numbers on Cape Cod.
Thursday: Sunny, with low wind chills in the morning and highs in the teens to near 20 by 2 p.m.
Friday: Snow showers likely in the morning, then clearing. Highs 26-32.
Saturday: Sunny, with a high in the mid 20s.
Sunday: Partly sunny, with a high 28-33.
You can follow David's weather updates on Twitter at @growingwisdom.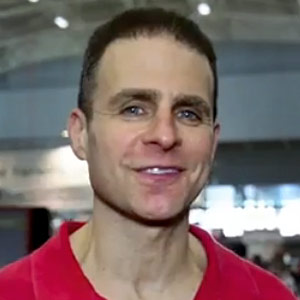 David Epstein Meteorologist
David Epstein is WBUR's meteorologist.