Walsh Promises 'Most Transparent' Olympic Bid Process In History
Amid complaints from some critics that Boston's bid to host the 2024 Summer Olympics has been secretive, Mayor Marty Walsh made a pledge Friday: "I promise this will be the most open, inclusive and transparent process in Olympic history," he said.
The mayor spoke at a news conference the day after the U.S. Olympic Committee picked Boston to be the American bid to host the Games, beating out Los Angeles, San Francisco and Washington, D.C. Boston is now up against international entries to host the Olympics.
"Boston is a united city, a passionate city and an innovative city," Walsh said. "We are known for coming together during tough times, but just as important, we unite to embrace opportunity and unite to achieve big things."
He was joined at the Boston Convention Center press conference by Gov. Charlie Baker; officials with the private group behind the bid, Boston 2024; and U.S. Olympic officials.
Along with his pledge for an open process, Walsh's office said he has "laid out a nine-month schedule of community meetings in neighborhoods across the city." The first of nine meetings is set for Jan. 27 at 6:30 p.m. at Suffolk Law School. (See the rest here.)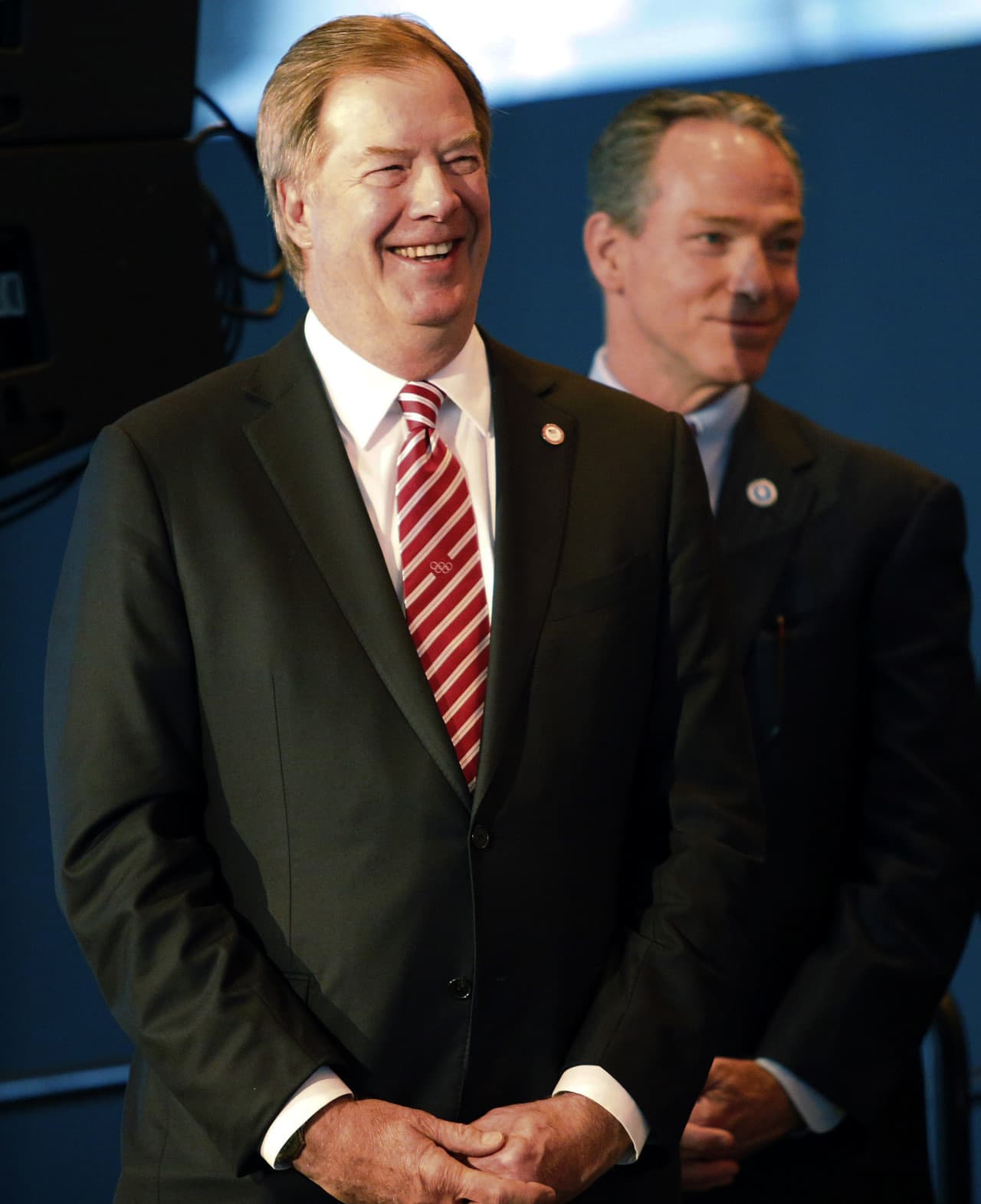 "We'll be in every neighborhood in every corner of this city" to talk about the bid, he added Friday morning.
Baker, the newly sworn-in governor, called the USOC decision an "opportunity" for the state.
But later, when asked specifically whether he supports the proposal, Baker demurred.
"I'm where I think many people are, which is: There's a lot to learn about this," he said after the news conference. "What I really want is a briefing on how people believe this process is going to go forward and what the expectations are of all the various players; how the private piece of this is going to be associated with the process and what sorts of infrastructure are going to be part of this conversation."
USOC Chair Larry Probst said the bid will evolve from a concept — with operating expenses estimated at $4.5 billion — to an actual plan over the next nine months.
Suffolk Construction Co. CEO John Fish, head of Boston 2024, said he's "wicked excited" about the committee's choice.
Fish added: "At the end of the day I would say there is going to be 70 to 75 percent of all of our facilities in Boston are going to be located on university campuses."
Walsh said that taxpayer money would not be used to build those venues.
"The place where we'll be using public assets potentially is land use, obviously, and infrastructure that's needed anyway," the mayor said.
Fish said he's recusing his company, Suffolk, from bidding on any of the potential building projects. The recusal was first reported by The Boston Globe.
There's also organized opposition to the bid. The group No Boston Olympics says it's considering a state ballot question to prevent Boston from hosting the 2024 Games.
The U.S. hasn't hosted the Summer Olympics since 1996 in Atlanta. New York failed in a bid for the 2012 Games, and Chicago was rejected for 2016.
International Olympic Committee President Thomas Bach told The Associated Press that Boston will be a "strong" contender to host the 2024 Summer Games.
The IOC is expected to choose a site for the 2024 Olympics in 2017.
With more reporting from WBUR's Fred Bever and Dan Guzman and The Associated Press
This article was originally published on January 09, 2015.