Fine Reduced For Company Cited In Back Bay Blaze That Killed 2 Firefighters
03:14
Play
This article is more than 4 years old.
The company cited for starting a fire in Boston's Back Bay that killed two firefighters has had its fine reduced, after appealing the violations.
The Malden welding company D & J Iron Works was fined $58,000 by the Occupational Safety and Health Administration following the March 26 fire.
But late last year those fines — related to various safety violations including lack of fire protection — were reduced by $16,000 to $42,000.
In exchange for the reduction, D & J agreed to employ the state or an outside contractor to improve safety assessments, and agreed to take a National Fire Protection Association course on fire safety and prevention.
A spokesperson for OSHA said the fines that were reduced are not related to the fire on Beacon Street that killed firefighter Michael Kennedy and Lt. Edward Walsh, but for other safety factors such as respiratory protection and hazard communication.
If the company fails to meet the terms of the settlement, the full fine of $58,000 could be reinstated.
Marcy Goldstein-Gelb, the executive director of the Massachusetts Coalition for Occupational Safety and Health (MassCOSH), said the reduction is not a surprise.
"With an OSHA penalty, you pretty much expect that it's going to be reduced," she said.
Goldstein-Gelb pointed to a yearly report that MassCOSH produces with the Massachusetts AFL-CIO, which tracks workplace fatalities in the state, including firefighters. According to last year's report, which looked at 2013 data, OSHA reduced fines for companies that had workers die on the job by an average 29 percent.
"The problem that we face with OSHA being as effective as it needs to be is that companies know that they can go back to OSHA and sort of haggle with them, and try and get this reduction," Goldstein-Gelb said.
Suffolk County District Attorney Daniel Conley's office is still investigating the fire. A spokesman for the office says while the fact finding part of the investigation has been largely completed, whether D & J Iron Works will face criminal charges is still unclear.
The company is already facing several civil lawsuits related to the fire.
Two phone numbers listed for D & J Iron Work have been disconnected. A request for comment sent to what appeared to be the Facebook profile of company president Giuseppe Falcone was not immediately returned.
The union that represents Boston firefighters and Boston Mayor Marty Walsh both declined to comment, citing the criminal investigation.
This segment aired on January 13, 2015.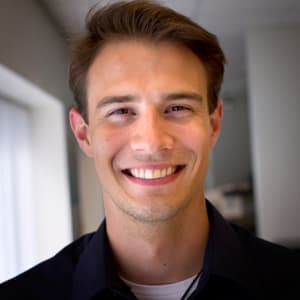 Jack Lepiarz Reporter and Anchor
Jack Lepiarz is a reporter and anchor at WBUR.