N.H. Republicans Would Give Romney Another Chance
04:02
Play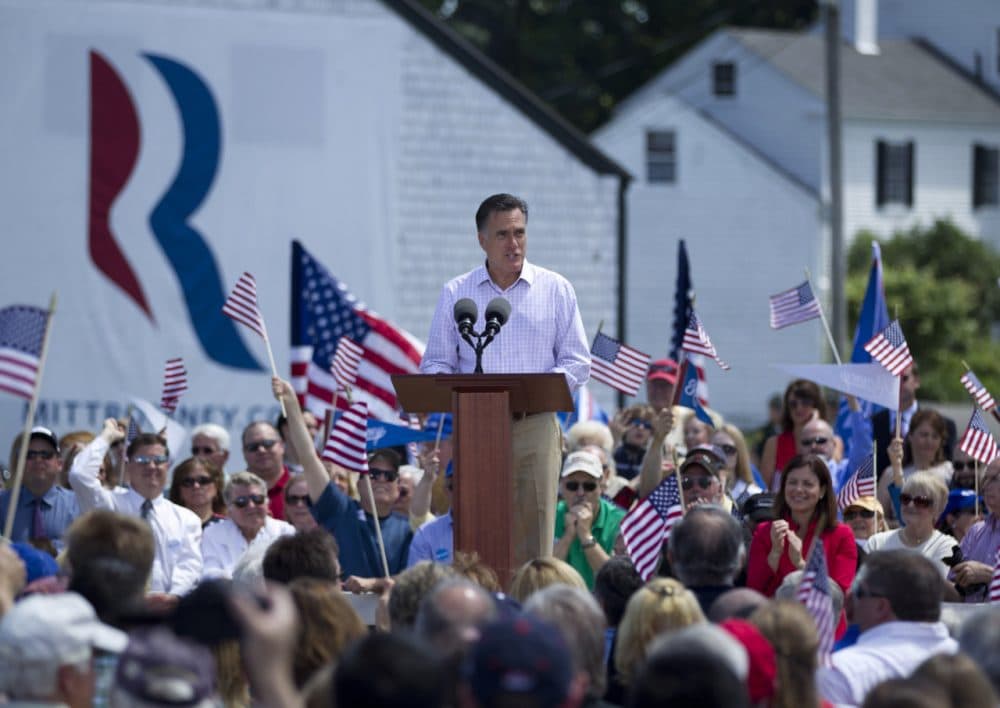 This article is more than 4 years old.
They say the third time's the charm, and so it seems Mitt Romney wants to his try luck at the presidency again.
In recent days, the former Massachusetts governor and failed GOP presidential nominee has said he's considering another run for the White House.
So how's a potential 2016 Romney presidential bid playing out in New Hampshire, one of the most important primary election states?
Romney launched his 2012 campaign for president here in Stratham at the Scamman Farm.
Doug Scamman and his wife Stella, who own the farm, are sort of like Republican royalty. They've hosted Romney many times, but they've also supported the Bushes in the past.
This year, with a crowded field, they say it's not going to be an easy decision, and Stella says they're not ready to commit to Romney yet. But, "Mitt Romney has the experience, the background to be a very good candidate for the Republican Party," she said.
Doug agrees. He has no doubt Romney would make an effective president. And he says Romney has a home court advantage in New Hampshire.
"He certainly has a lot of friends in New Hampshire," Doug said, "and I think he's known by many and liked by many and he certainly has a great of chance of winning here."
Brian Johnson sells maple syrup and veggies at his family's year-round farmstand in Hookset. He voted for Romney four years ago — and he's still a fan.
"Somehow, he didn't get elected," Johnson said, "and I think a lot of people regret it now."
But while many people around here are still confident in Romney, they're reluctant to call him the candidate of choice.
"I'm impressed with Rand Paul and Mitt. [Marco] Rubio's another good one. But we'll see what they flush out," said James O'Rourke as he was munching on BBQ roast and mashed potatoes at the Red Barn Diner in Manchester.
He's a retired Army major who still wears his camouflage jacket and beret. O'Rourke hopes Romney shows a tougher side this time around.
"You know, less gentlemanly about it," he said. "I don't know whether he has a chance to make it, because if everybody looks back at the way he campaigned and he was so soft on [President] Obama."
But for Romney loyalists like Republican operative Tom Rath, there is no skepticism or criticism. He says Romney called him last weekend and talked about 2016.
"He went through the pleasantries and then he started to go into the spiel of running again, and I said, 'Stop. You had me at hello,' " Rath said.
Rath rejects the critics who say Romney is a recycled politician.
"He spent the last two years, not kind of running away from issues, but instead becoming kind of the figurehead of the Republican Party when we didn't have a strong executive out there," he said.
And he says the American public is more forgiving than pundits.
"Whether this candidacy has legs and can survive is not a question for the political elite to solve; it's a question for the electorate to resolve," Rath said.
Rath expects Romney will make an official decision soon. "And by that I mean it will be weeks not months, but I also think it'll be weeks, not days," he said.
Reports indicate other operatives are wary, even angry, about Romney 3.0. And The Wall Street Journal printed a scathing op-ed last week.
But in New Hampshire it seems voters are willing to giving their neighbor another chance.
And, as they say, as New Hampshire goes, so goes the nation.
This segment aired on January 16, 2015.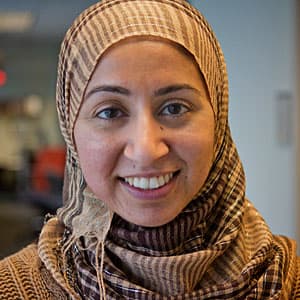 Asma Khalid Reporter
Asma Khalid formerly led WBUR's BostonomiX, a biz/tech team covering the innovation economy.