Wynn Unveils New Design For Everett Casino
This article is more than 8 years old.
Wynn Resorts released a new design for its proposed casino in Everett Thursday morning, showing new renderings similar to its existing casinos in Las Vegas.
The exterior would be made largely of reflective bronze glass, with a sloping roof like the Wynn and Encore casinos in Vegas. The new design would also feature more green space along the Mystic River.
"When you think about our Vegas property ... it's a way to combine a signature Wynn look with a very local harbor walk and waterfront that's representative of the Mystic River and New England," said Robert DeSalvio, Wynn Resorts' vice president of development.
The redesigned building is the same height as Wynn's original proposal (bottom of this post), at 24 stories, but will be wider, allowing for the addition of about 100 hotel rooms. The new building, DeSalvio said, will feature 629 rooms, which will require the addition of several housekeepers and supervisors. It will also reduce the number of parking spaces by 300, down to 3,400 spaces in total.
Massachusetts Gaming Commission Chairman Steve Crosby — who did not vet the original proposal after recusing himself from Greater Boston casino license proceedings — praised the new rendering. He compared it to the Zakim Bridge, which he said has become a defining feature of the Boston skyline.
"To some extent, this will have the same effect. So to have it be something to be excited about is important," Crosby said, later clarifying that his comments were the opinion of "only one commissioner."
Commissioner James McHugh, who was the most critical of the original design, called the new model "intriguing" and said it warrants a closer look.
"We're looking forward to getting the rest of the design elements," McHugh said. "The elevations, the interior spaces and the like, so we can have the whole picture before us."
Wynn officials say pre-construction operations on the 40-acre parcel have already begun. More in-depth cleanup operations are expected to begin in the spring, with an eye toward opening the $1.6 billion casino by late 2017.
A nighttime view: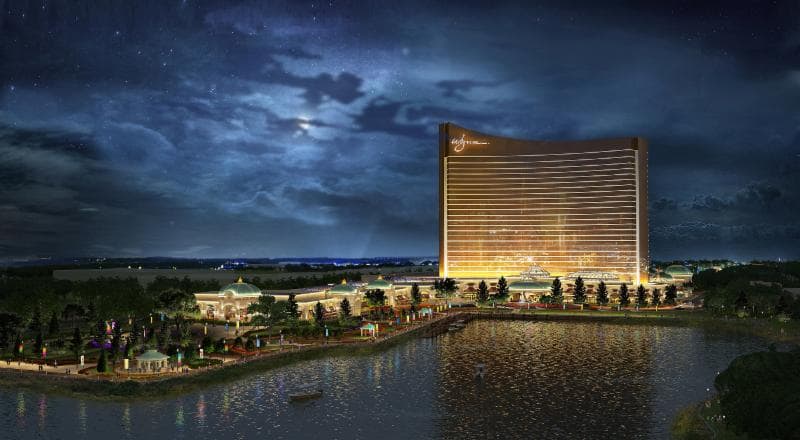 And here's what the old rendering looked like: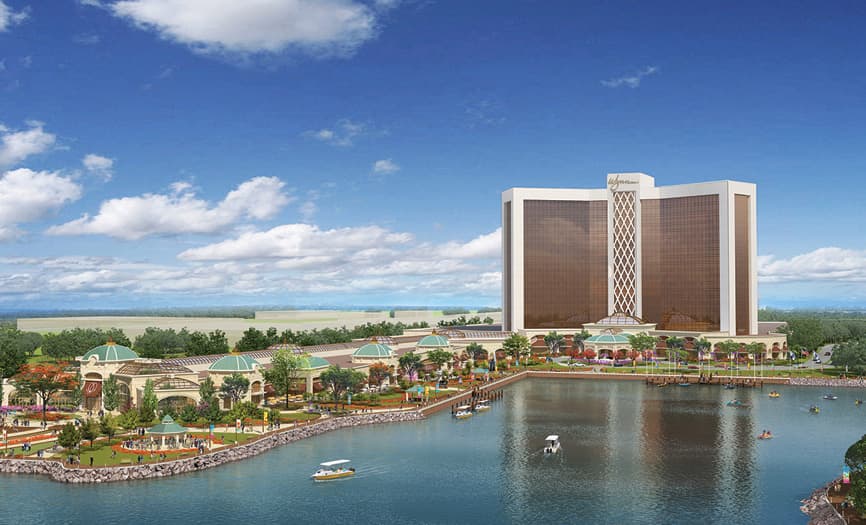 This article was originally published on January 22, 2015.