Watch Live: Aaron Hernandez Found Guilty Of First-Degree Murder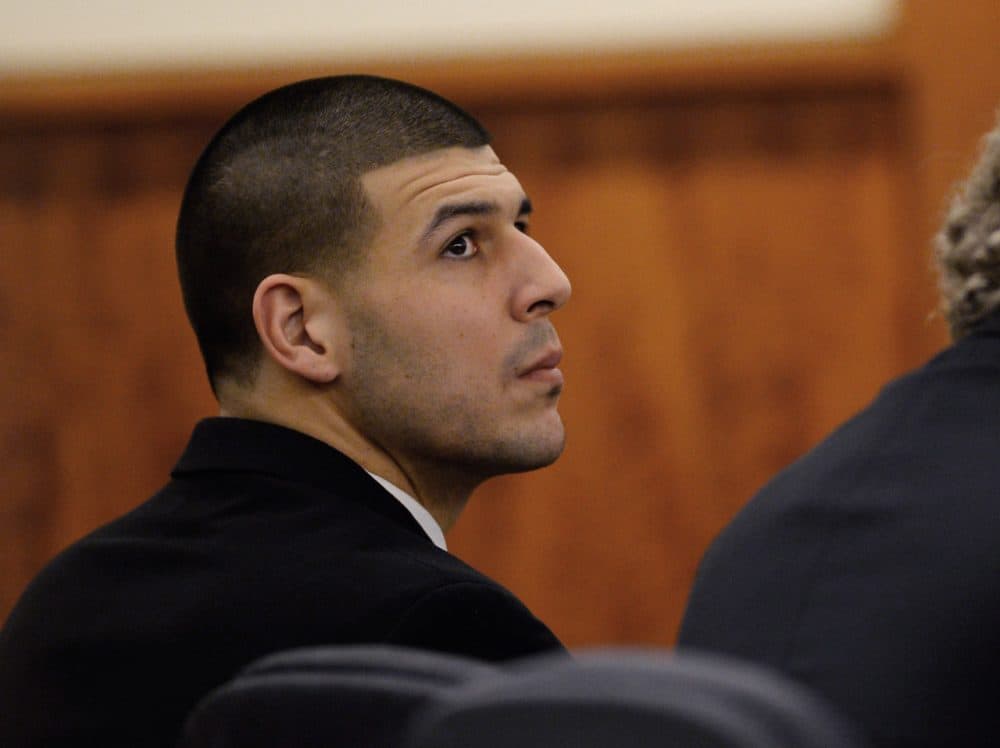 This article is more than 4 years old.
NOTE: If you're having trouble viewing the Web-only video livestream that WBUR has access to, try the television livestream via NBC News here.
---
UPDATE: Aaron Hernandez, once a star player for the New England Patriots, was found guilty of first-degree murder and sentenced to life in prison without the possibility of parole. Read the story here.
[asset]2015/0128_hernandez-trial-video/[/asset]
The Web video livestream, above, is via a pool of digital media outlets, including WBUR. There are guidelines for all trial media cameras: The jury, sidebars and bench meetings, and client-attorney conversations cannot be shown. (See here for more on restrictions to media access in state court.)