'Puget Sound On The Pacific Coast' Comes To Williamstown, Courtesy Of New England Patriots' Win
This article is more than 8 years old.
Updated 2/2:
While the worlds of art and football might seem miles apart, some museums took Super Bowl XLIX very seriously. The Seattle Art Museum (SAM) and New England's Clark Art Institute in Williamstown, Mass., placed a bet on Sunday's game between the Seattle Seahawks and New England Patriots. The losing museum had to loan one of its prized works to the winning museum for three months.
With the Patriots' 28-24 win, the Clark will receive "Puget Sound on the Pacific Coast" (1870), Albert Bierstadt's stormy seascape. If the Seahawks had won, Clark would have temporarily relinquished Winslow Homer's "West Point, Prouts Neck" (1900), depicting the coast of Maine. There's symmetry to the works of art; both are oil paintings of rough waves on opposite coasts.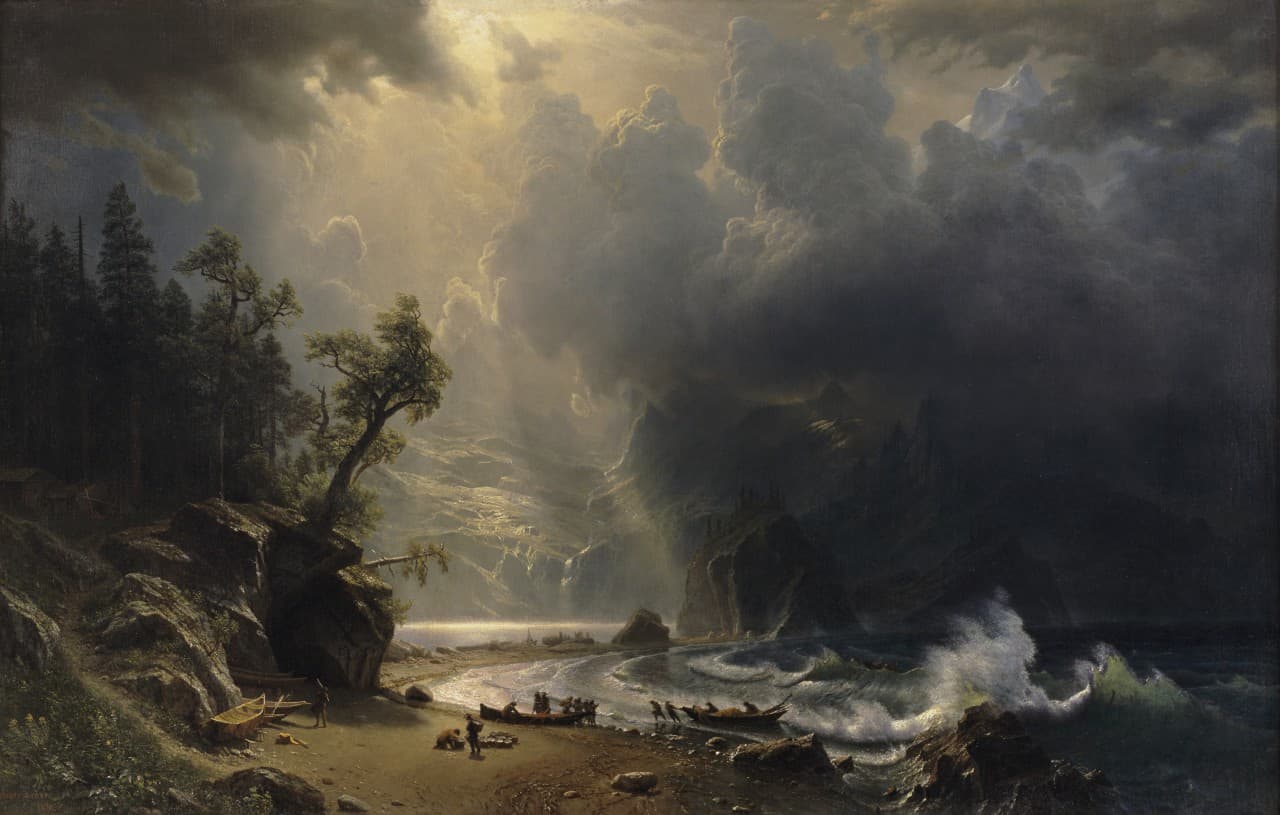 This isn't the first time that museums have participated in the Super Bowl betting game. Last year, the Denver Art Museum lent its "Bronco Buster" statue to SAM when the Seahawks beat the Broncos, 43-8.
This year, both museums' directors were playfully confident in their wagers. "Albert Bierstadt was raised in New Bedford, Massachusetts," said Clark Institute director Michael Conforti, "so we will be very happy to welcome the work of a native son back to New England following the Patriots' win on game day." SAM Director and CEO Kimerly Rorschach disagreed. "I am sure that this beautiful Homer painting will be coming to Seattle after our Seahawks defeat the Patriots for another Super Bowl win."
While their football allegiances are at odds, at least the two museums can agree on the beauty of the artwork.
Related
Seattle Ballet Loses Super Bowl Bet, Dances To Dropkick Murphys