Liberals Still Hoping To Draft Warren Into White House Run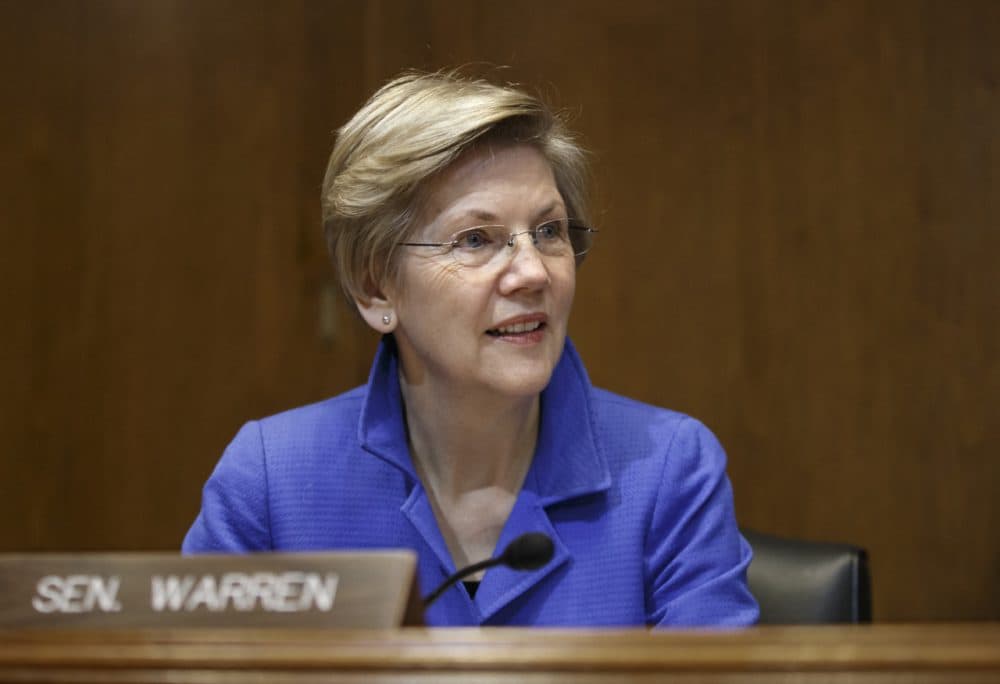 This article is more than 6 years old.
U.S. Sen. Elizabeth Warren has repeatedly said she's not running for president in 2016, but that isn't discouraging her most ardent supporters.
This weekend backers of the Massachusetts Democrat say they're planning to hold more than 200 house parties across the country to pressure Warren to change her mind.
Supporters include the liberal political action committees MoveOn.org and Democracy for America.
Backers of a Warren presidential run say that in the past month nearly 300,000 Americans have signed petitions supporting the "Run Warren Run" effort.
Warren loyalists say she would provide Democratic primary voters with a liberal alternative to a more moderate Hillary Clinton.
Warren is a favorite of liberals, who have embraced her rhetoric trained at financial institutions and her support of graduates facing student loan debt and homeowners struggling to pay mortgages.