Former Patriot Seau Elected Posthumously To Pro Football Hall Of Fame
Play
This article is more than 8 years old.
Junior Seau is a member of the Pro Football Hall of Fame. The hall announced its Class of 2015 on the eve of the Super Bowl in a ceremony at Phoenix Symphony Hall. The former New England Patriots linebacker was elected posthumously in his first year of eligibility.
Seau played on three NFL teams, but was admired around the league. Former Dallas Cowboys linebacker Ken Norton, Jr. saw a lot of Seau in joint pre-season practices with the San Diego Chargers. Today, Norton is a coach for Seattle. He tells stories about Seau to inspire his players.
"And I remember vividly how when Junior Seau was in heyday, he used to practice against our offense. And as the offense lined up, he would always just point out to where the ball was going. 'The ball's going to the right! It's a stretch play to the right!' And sure enough it'd be a stretch play to the right," he said. "And then they come out again. 'It's a power to the left!' And sure enough it'd be a power to the left and he'd run through and make the tackle."
The other members of the Class of 2015 include Pittsburgh running back Jerome Bettis, Oakland and Los Angeles Raiders receiver Tim Brown, and Charles Haley, a defensive force for San Francisco and Dallas who is the only five-time Super Bowl champion in NFL history. Also selected were Will Shields, Mick Tingelhoff, Ron Wolf and Bill Polian.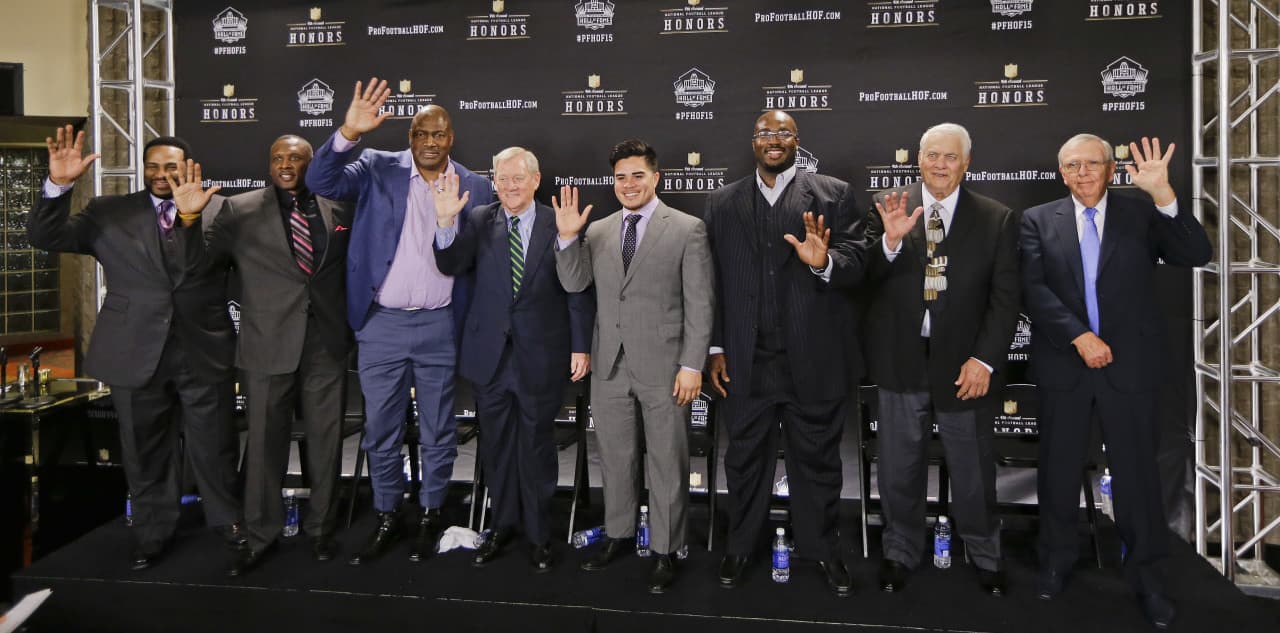 Seven members of the 2015 class for the Hall of Fame were in Arizona last night, to be introduced. But one was not.
At the announcement in Phoenix, Buffalo Bills Hall of Famer quarterback Jim Kelly summed up Seau's career.
"Simply one of the greatest linebacker of all-time. Over a 20-year career he was named to 10-straight All-Pro teams and 12 straight Pro Bowls," Kelly said.
"This is a huge honor for our family. It's definitely with a heavy heart, accepting this, 'cause it should be him ... And emotionally it's tough."

Tyler Seau, the son of Junior Seau
Seau completed the act of suicide in 2012. He was 43. An autopsy revealed that he suffered from chronic traumatic encephalopathy, a disease associated with repetitive brain injuries. His family has filed a wrongful death suit against the NFL. After the Hall of Fame announcement, Seau's son Tyler told reporters the selection comes with mixed emotions.
"This is a huge honor for our family. It's definitely with a heavy heart, accepting this, 'cause it should be him. He should … well, he is here with us right now," he said. "And emotionally it's tough."
The Patriots' Bill Belichick coached Seau in New England during the linebacker's final four seasons in the NFL.
"I'd say the one word that comes to me when I think of Junior and football are passion," Belichick said. "First guy in the building in the morning, watchin' film, liftin' weights. Always loved to practice, flying around on the practice field. Energy before the game, on the sideline, during the game. Emotional player, but a smart player. Very supportive of his teammates. I mean, everybody in the locker room loved Junior."
Seau shares a connection with the other coach in this year's Super Bowl as well. Although they were there at different times, Seau and Seahawks Coach Pete Carroll are linked through the University of Southern California. Seau played for USC and Carroll later coached there. Carroll says Seau's larger-than-life personality came through on the field.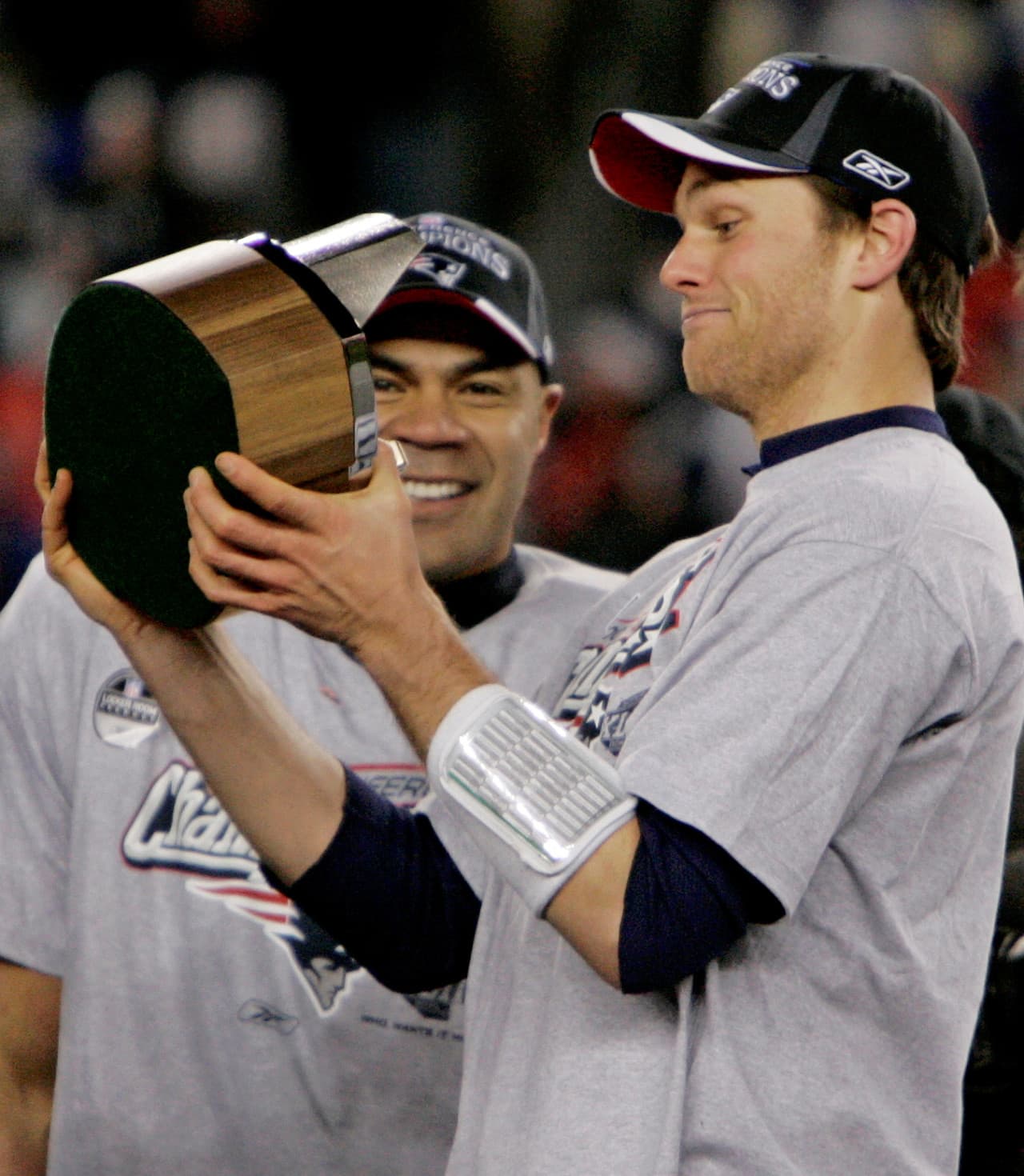 "The style of play that he brought to the league, he was so aggressive and took chances and was a big risk-taker," Carroll said. "We look at him when you had to coach against, because he would always try to run through and make a play in the backfield. And then he'd celebrate like crazy and try to get every ounce out of the moment."
Seau never won a Super Bowl, but made it to the title game twice, the second time with New England. He and quarterback Tom Brady were teammates on the 2007 Patriots team that had a perfect season spoiled by the New York Giants.
"He had a love for life, and he's missed by all of his family and friends and certainly by me, all the guys that had a chance to be around him," Brady said. "He was a special person — truly one of a kind, and it was a privilege to play with him."
Seau's son Tyler says his father didn't worry about being honored for his career.
"He never really needed an award to solidify how good was. This kind of stuff was more for his family, for his mom, his dad, his brothers, just to make them proud, make his family proud," he said. "For him, he knew what work he put in, so he knew where he was and where he stood amongst these men, and he's rightfully in."
On Aug. 8, in Canton, Ohio, the class will be formally enshrined, and Seau's family will have yet another chance to be proud of him.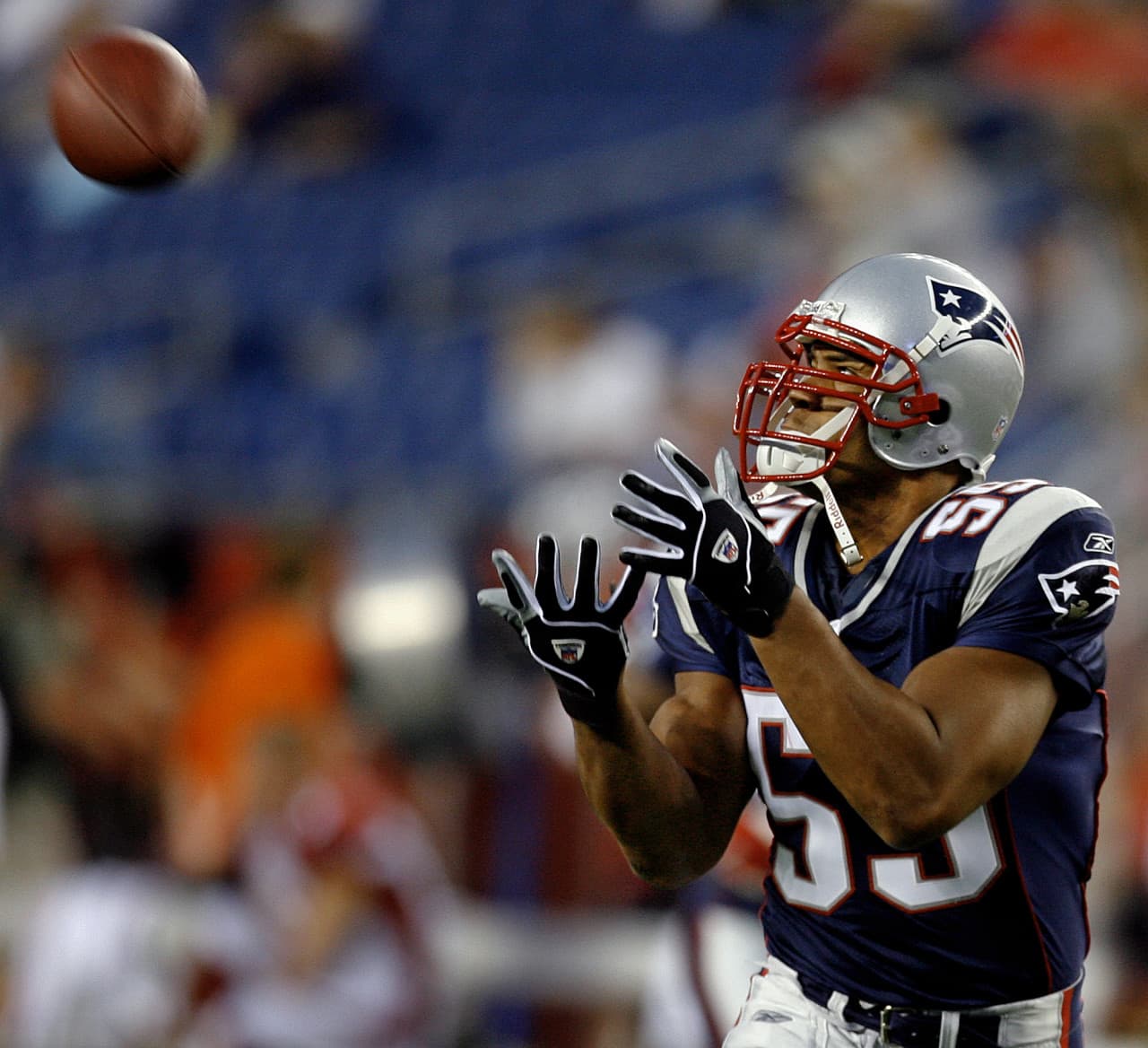 This segment aired on February 1, 2015.