Gov. Baker Eyes Capital Gains Tax Revenues To Fix Budget Gap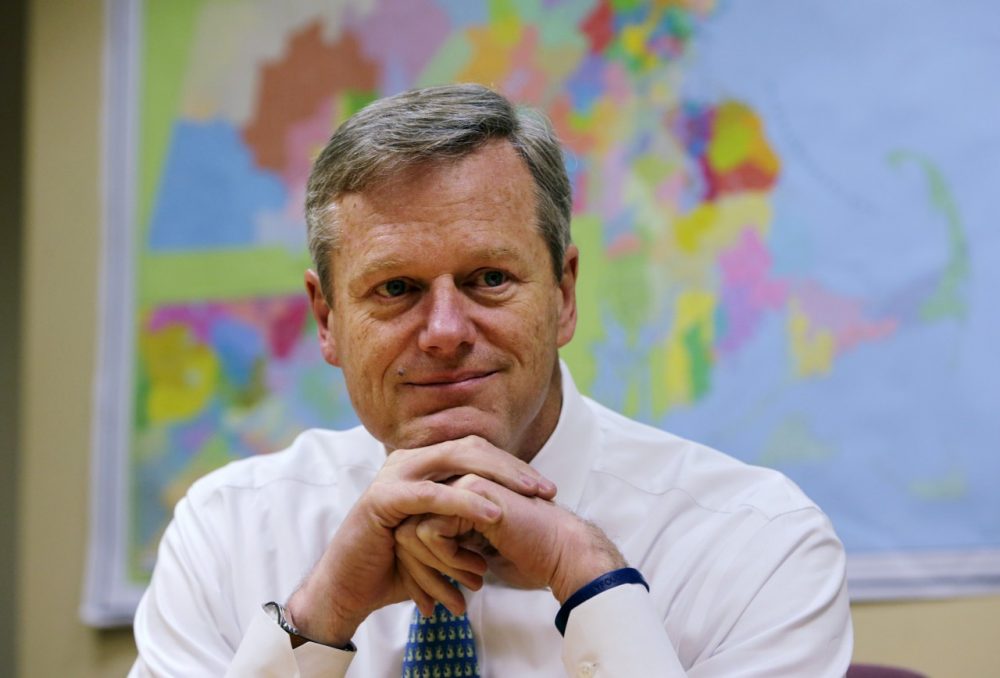 This article is more than 6 years old.
Gov. Charlie Baker is eyeing capital gains tax revenues to help close an estimated $765 million budget gap for the fiscal year that ends June 30.
Baker said he's planning to ask lawmakers for permission to divert the revenues that would typically go into the state's rainy day fund. He wants to use the money to help plug the gap instead.
The Republican governor said he'll file his budget-balancing plan Tuesday.
"It includes a variety of revenue as well as a variety of spending reductions and some other sorts of reforms," Baker said Monday after a private meeting with legislative leaders.
Democratic House Speaker Robert DeLeo and Senate President Stanley Rosenberg, who participated in the meeting, said they were open to the capital gains tax idea and would act quickly to close the budget gap.
"It's one-time money and it's a one-time problem so there is an alignment," Rosenberg said. "It's a fair proposal and we'll review it carefully and I'd be inclined to think that it's not a bad idea. Otherwise there's going to be significantly deeper cuts."
Baker wouldn't put a dollar amount on how much money the capital gains tax revenue would generate. He suggested last month that $200 million in capital gains tax revenue earmarked for the state's rainy day fund could be diverted - with legislative approval - to help close the budget gap.
Andrew Bagley, director of research and public affairs for the Massachusetts Taxpayers Foundation, said at the time that he believed only $122 million in capital gains taxes would be available for deficit reduction.
Baker said he's not looking to siphon any additional money from the rainy day fund.
"We're still basically working on the theory that the stabilization fund should not be part of the solution here," he said.
Baker is hoping to plug the budget gap by March 4. That's the deadline for him to file his first budget plan as governor for the new fiscal year beginning July 1.
Once Baker releases his budget, the House and Senate have to come up with their own budget plans. They have to reconcile those plans into a single spending plan for the state and ship it back to Baker for his signature and any vetoes he might issue.
The goal is to have a final budget approved by the beginning of the new fiscal year.
The administration and the House and Senate have already agreed on a single estimate for how much the state is expected to collect in revenue during the new fiscal year.
They've pegged the number at just under $25.5 billion - a 4.8 percent increase over the current fiscal year.
DeLeo said all three leaders are working to get the state back on an even fiscal keel.
"This is a problem we all have here and we're looking forward to working with the governor and the lieutenant to get us back on the fiscal track we should be on," he said.