Rich Get Richer, Poor Get More Stress: Report Finds Growing Gap In Levels

This article is more than 6 years old.
File under: "Growing inequality."
The American Psychological Association issues its regular report on stress today, "Stress in America: Paying With Our Health," and the good news is that overall, stress is down a bit from 2007. The bad news is that the relative share of stress appears to have tipped more toward people with less money. Which makes sense, given that our finances tend to be our biggest source of stress. But still, back in 2007, stress appeared to be doled out with odd fairness.
No more, according to this latest report.
Says Dr. David Ballard, the assistant executive director for organizational excellence at the American Psychological Association:
When we go back to the early years of the survey, back to 2007, stress levels were consistent regardless of income levels. People with lower income, people with higher income — their stress levels were pretty much the same. What we're finding now is that people in the lower income groups are reporting higher levels of stress. So the gap seems to be widening between people with lower and higher incomes — which makes sense given that people with lower incomes are facing pressures and stress related to meeting their basic needs — foods, shelter, clothing, taking care of their families. But it's interesting that we didn't use to see that gap, and that gap has emerged.
The report can only report correlations rather than explanations, he says, so he can't cast further light on that growing gap. But the report does highlight a sort of a double or triple whammy that can hit poorer people: Stress, including financial stress, can be bad for health in general. Other research has suggested that when people are under financial stress, "that can affect their decision making skills," Ballard says. And stress also makes people "more likely to turn to unhealthy behaviors to manage that stress. So it in fact compounds the problem."
More from the association's press release:
The survey, which was conducted by Harris Poll on behalf of APA among 3,068 adults in August 2014, found that 72 percent of Americans reported feeling stressed about money at least some of the time during the past month.

Twenty-two percent said that they experienced extreme stress about money during the past month (an 8, 9 or 10 on a 10-point scale, where 1 is "little or no stress" and 10 is "a great deal of stress"). For the majority of Americans (64 percent), money is a somewhat or very significant source of stress, but especially for parents and younger adults (77 percent of parents, 75 percent of millennials [18 to 35 years old] and 76 percent of Gen Xers [36 to 49 years old]).

A gap also appears to be emerging in stress levels between people living in lower-income (making less than $50,000 per year) and higher-income households that mirrors the growing wealth gap nationwide. In 2007, there was no difference in reported average stress levels between those who earned more and those who earned less than $50,000, with both groups reporting the same average levels of stress (6.2 on a 10-point scale). By 2014, a clear gap had emerged with those living in lower-income households reporting higher overall stress levels than those living in higher-income households (5.2 vs. 4.7 on the 10-point scale).

Stress about money and finances appears to have a significant impact on many Americans' lives. Some are putting their health care needs on hold because of financial concerns. Nearly 1 in 5 Americans say that they have either considered skipping (9 percent) or skipped (12 percent) going to the doctor when they needed health care because of financial concerns. Stress about money also impacts relationships: Almost a third of adults with partners (31 percent) report that money is a major source of conflict in their relationship.

The report also uncovered good news about stress management. Americans who say they have someone they can ask for emotional support, such as family and friends, report lower stress levels and better related outcomes than those without emotional support. Unfortunately, some Americans say that they do not have anyone to rely on for emotional support. According to the survey, 43 percent of those who say they have no emotional support report that their overall stress has increased in the past year, compared with 26 percent of those who say they have emotional support.

On average, Americans' stress levels are trending downward: The average reported stress level is 4.9 on a 10-point scale, down from 6.2 in 2007. Regardless of lower stress levels, it appears that Americans are living with stress levels higher than what we believe to be healthy — 3.7 on a 10-point scale — and some (22 percent) say they are not doing enough to manage their stress.
Further reading: NPR's recent series on stress, "Stressed Out."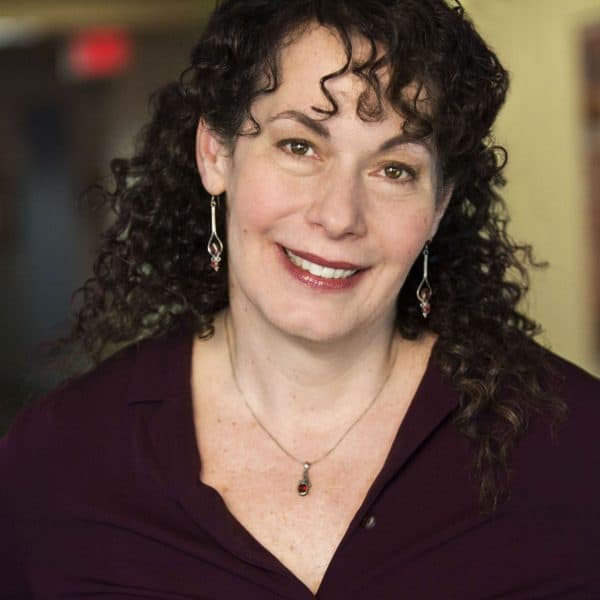 Carey Goldberg Editor, CommonHealth
Carey Goldberg is the editor of WBUR's CommonHealth section.