London Mayor Bullish On Boston Olympics
02:27
Play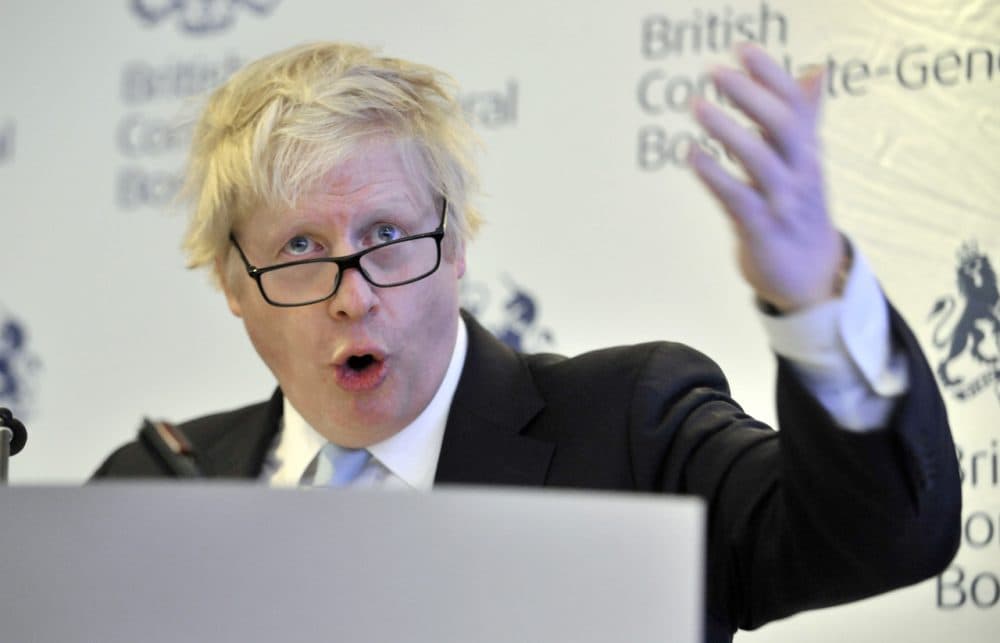 This article is more than 6 years old.
The snowy weather and public transportation gridlock have taken some of the steam out of a visit to Boston by London Mayor Boris Johnson. But while in the area, the mayor managed to make a pitch for Boston moving forward with its bid to host the Olympics.
"There will inevitably be a lot of people for a long time who are very, very skeptical and very pessimistic," said Johnson, whose city hosted the 2012 Games. "And they will keep up their skepticism and pessimism until just before the Olympic Games, when they all suddenly change their minds. And they will then think it was the best thing that ever happened."
Johnson says it was one of the best things to ever happen to East London, the neighborhood where many of the Olympic events were held. He's proud to report that more than 5,000 people are now employed in the state-of-the-art media center built next to the Olympic Park. Johnson says Boston 2024 should be touting that kind of development for the Hub.
"What you've got to do is show how the Games will be somehow transformative for your city and for life in your city," Johnson said. "And how people will benefit in all sorts of ways, in sporting participation, in urban regeneration, all those types of things."
But a fellow Londoner, Stefan Szymanski with the Center for Sport Management at the University of Michigan, questioned how much impact the Olympics had on that neighborhood of his native city.
"Even though this part of London has been benefiting from growth and is clearly becoming gentrified, it is more to do with the growth of London as a financial center than it is to do with the Olympics," Szymanski said.
Opponents acknowledge benefits to hosting the Olympics, but say the billions of dollars would have more impact spent another way.
"The issue here is not just the benefits, but the cost," said Chris Dempsey, co-chair of the opposition group No Boston Olympics. "And whether that $15 billion could have been better spent elsewhere."
But Johnson says the infrastructure investment in East London would have taken a lot longer without the Olympics.