Roof At Music Store With Liberace Piano Collapses Under Snow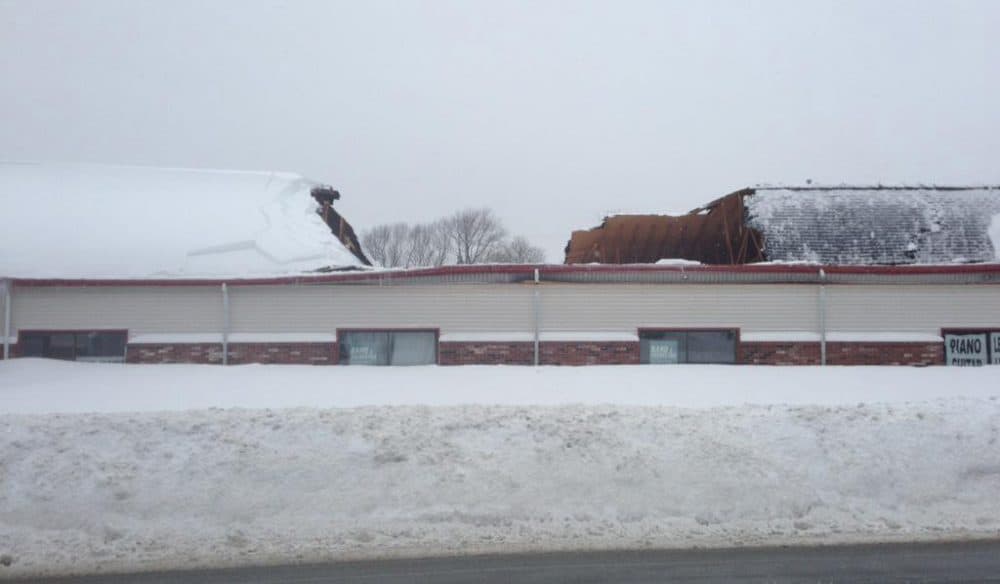 This article is more than 6 years old.
A section of roof at a Massachusetts music store that's home to a rhinestone-covered grand piano once owned by Liberace has collapsed under the weight of snow.
Rockland Fire Chief Scott Duffey says no one was in the building when a roughly 100-foot-by-100-foot section of the pitched roof fell into the showroom at the Piano Mill on Tuesday.
Duffey and store owner Rob Norris say it is unclear if the Liberace piano was damaged.
The collapse was reported at about 6:30 a.m., although Duffey says neighbors reported hearing a crash at about 1:30 a.m.
Rockland received 29 inches of snow Monday.
No one is being allowed inside until a structural engineer assesses damage.
Norris says the Liberace piano, which appeared in the movie "Behind the Candelabra," has 88,888 rhinestones and has been appraised for $500,000.