Mass. Defines 'Affordable' Health Insurance
This article is more than 6 years old.
What's affordable when it comes to health insurance?
Any figure that comes to mind right now is probably less than you actually pay every month.
The federal government says Americans should be able to spend 8.05 percent of their income on health coverage this year. Massachusetts cuts low-income residents some slack.
Here's the new affordability rate for individuals. The Health Connector board also approved affordablity rates for couples and families today.

The 2016 rates for individuals, couples and families were set today too.
But there's some tension the Connector will have to resolve in future years. It boils down to, well, what the definition of "affordable" is.
"Do we define affordability as a constant percent of income or do we define affordability as burden sharing between people and the government?" asks MIT economist and Connector board member Jon Gruber.
There's a difference because health care costs are rising much faster than your income or mine, and future affordability rates will factor in health care costs.
As he speaks, Gruber looks across the board table at Harvard School of Public Health professor Nancy Turnbull. She looks troubled. The state hasn't adjusted the affordable rate since 2012. The numbers approved today will hurt people who have little, if any, disposable income.
"We're saying to somebody, 'your income has not changed, you're very low income, and yet we think you can afford a 5.4 percent increase at a time when inflation is virutally nothing," Turnbull says.
The two have a rolling, mostly friendly, duel on this topic. It may heat up well before the debate on 2017 rates, because Massachusetts will spend tens of millions of dollars (looking for the exact number) this year to keep those affordability rates below 8.05 percent for low income residents. And with a tight budget, some folks on Beacon Hill are asking: "Can we afford to do this?"
If Gov. Charlie Baker or the Legislature decide that the additional subsidies are not affordable for the state, you'll hear some health care reform champions withdraw their support for the individual mandate. A retreat from the individual mandate in the first state to use it would trigger some interesting political waves.
2/13 Update: Does Massachusetts offer more generous health insurance for low income residents? Take a look at this comparison of Massachusetts and Connecticut, prepared by Bob Carey at RLCarey Consulting (click to enlarge):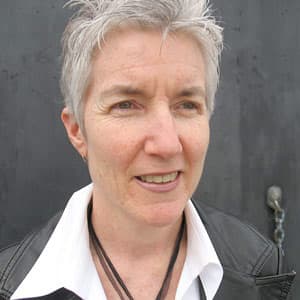 Martha Bebinger Reporter
Martha Bebinger covers health care and other general assignments for WBUR.