Music To Our Eyes — 'Saturday Night Live' Has Rocked For 40 Years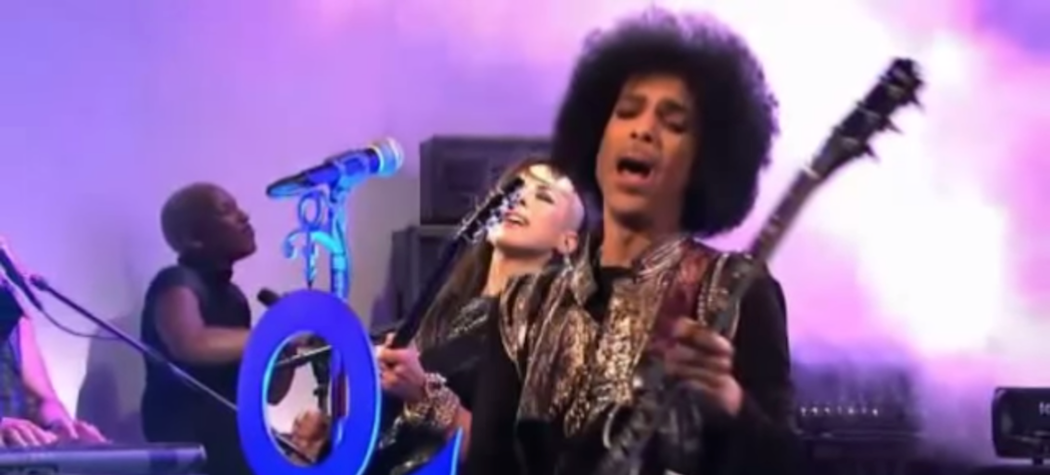 This article is more than 6 years old.
On Oct. 3, 1992, Sinead O'Connor sang a seething a cappella version of Bob Marley's "War" on "Saturday Night Live." Reaching the last word in the song's final lyric — "We know we will win, we have confidence in the victory of good over evil" — she held up a photo of Pope John Paul II, tore it up, tossed the pieces toward the camera, and roared, "Fight the real enemy!" The audience, probably in shock, uttered not a sound.
Some of the most memorable moments on "SNL" have had nothing to do with comedy.
Of course, it's impossible to imagine the landscape of modern American humor without "SNL." As the late-night television staple marks its 40th anniversary (a special will air on Feb. 15 at 8 p.m.), its influence on a generation of political humor, social commentary and slapstick shenanigans is without parallel. More than a television show, it's an institution that has consistently produced an astonishing array of performers such as John Belushi, Dan Aykroyd, Gilda Radner, Eddie Murphy, Will Ferrell, Maya Rudolph, Tracy Morgan, Tina Fey and Jimmy Fallon, just to name a few.
Yet "SNL" has also had an equally resonant effect on popular music. Even during seasons when its sketches were dull-edged and unfocused, its musical performances still compelled viewers to tune in. These days, it's far more common for "SNL" to pluck its musical guests from chart-toppers and the cool kids — Nicki Minaj, Iggy Azalea, Hozier, Kendrick Lamar and One Direction have all been featured this season. Still, the show can draw artists whose performances are regarded as special events — like Prince's superb mini-concert last November, and D'Angelo, who, last month, chose "SNL" for his first TV appearance since the release of his 15-years-in-the-making third studio album, "Black Messiah."
"SNL" premiered on Oct. 11, 1975 with comedian George Carlin as its inaugural host and Billy Preston and Janis Ian as its musical guests. Both musicians were arguably at the peaks of their careers, but "SNL" was never concerned, especially in its early years, with featuring only well-established acts. Several up-and-coming musicians received their first national exposure on the stage of SNL's famed Studio 8H at NBC.
One was Gil Scott-Heron, the incendiary jazz/soul singer and poet, often called "the godfather of rap." On SNL's seventh episode, host Richard Pryor introduced Scott-Heron who dedicated his song "Johannesburg," to "the brothers and sisters in South Africa." This was long before most Americans knew anything about scourge of the apartheid, or Nelson Mandela, then 12 years into his 27-year imprisonment. Scott-Heron's electrifying performance was like a bracing blast of history and current events.
Here's a performance from around that time:
"SNL" often embraced musical genres that were rarely given space elsewhere on TV. (In the days before specialized cable channels, if you weren't on the major networks, you were essentially nowhere.) Among jazz artists, there was Keith Jarrett, Ornette Coleman, Miles Davis, Sun Ra and Betty Carter. The same program that made airtime for Patti Smith, The Band, David Bowie, Bette Midler and Tom Waits, also featured gospel singer Andrae Crouch, reggae man Peter Tosh and folky sister act The Roches.
Sometimes, its musical choices were even historic. Funky Four Plus One became the first hip-hop act to perform on national television when they appeared on "SNL" in 1981. As MTV was still coming up with tired excuses to keep videos by black artists off its network, "SNL" regularly featured African-American musicians. While MTV refused to air Rick James's videos, "SNL" had the self-proclaimed "King of Punk-Funk" perform "Give It To Me."
As a live show, "SNL" has always had a high-wire-act-without-a-net tension, especially in regards to its musical segments. In 1977, eight seconds into his song "Less Than Zero" — and in his American television debut — Elvis Costello told his band to stop playing. "I'm sorry, ladies and gentlemen," he said, "there's no reason to do this song here." Then, looking like Buddy Holly's pissed-off kid brother, he launched into the gloriously abrasive "Radio, Radio," which "SNL" executives told him not to play. Costello was banned from the show for 12 years, but his unscripted moment boosted his career (unlike O'Connor's Pope photo shredding incident).
Even when performances fell hilariously short — like Lana Del Rey's sleepwalk of a "performance" three years ago — they garnered headlines. In 2004, Ashlee Simpson put her utter lack of talent on blast when she began lip-syncing to the wrong song, did some wacky dance, then walked off the stage, deflated and defeated. It was marvelous.
From its nascent years, "SNL" was a sharp-witted antidote to our post-Vietnam, post-Watergate ennui. Now, it's not a stretch to see the show's long-running "Weekend Update" as a clear precursor to "The Daily Show" and "Last Week Tonight with John Oliver."
Yet "SNL," as it's feted and celebrated, should also be hailed for its dedication to live performance, from the obscure to Rock and Roll Hall of Famers. Those twice-a-show interludes from the laughs, that could have been nothing more than filler, are now iconic in their own right, and remain musical must-see TV.
Renee Graham is pop culture correspondent for WBUR's Here and Now and The ARTery, and was a longtime arts writer and pop culture columnist for the Boston Globe. Follow her on Twitter at @reneeygraham.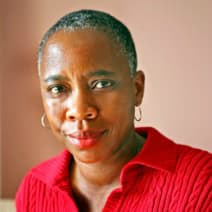 Renee Graham Contributor
Renee Graham is pop culture correspondent for WBUR's Here & Now and The ARTery, and was a longtime arts writer and pop culture columnist for The Boston Globe.