Forecast: Snow Begins Saturday Afternoon, Builds Strength Sunday
04:43
Play
This article is more than 6 years old.
Blizzard warnings remain in place for parts of the interior through the coastline through Monday morning. The word blizzard can freak some people out, but it just means you won't be able to see further than a quarter mile for at least three hours due to snow and blowing snow from strong winds.
Some people think a blizzard means a lot of snow, but it doesn't. Our upcoming storm will generally bring 5-12 inches of snow, which is a sizeable storm, but not the blockbuster amounts of the past storms.
Snow Part 1:
There will be some snow Saturday afternoon and evening with an initial burst. I expect generally 1 to 3 inches of snow through about 9 p.m., with isolated 4 inch amounts. If you have dinner plans, go ahead and continue with them if you are OK driving in some snow.
The snow will lighten or even end for the rest of the night as we wait for the storm to gather strength.
Snow Part 2:
During the Sunday morning, between roughly 5 a.m. and 8 a.m., snow will begin again, especially along the coastline. This will bring several more inches of snow and this is also when the winds will increase.
If the storm is close enough, some areas could experience several hours of very heavy snow, but there's also a chance the heaviest stays off the coast or in Maine. Cape Ann and the South Shore are at the highest risk for the most snow in this event.
Winds:
Winds will be strongest from about 11 a.m. through 3 p.m. This is the period when most of the power losses would occur. The highest risk of power loss is right along the coastline within 5-7 miles of the water.
Tides:
There is a coastal flood advisory posted for the time of highest tide on Sunday morning. There could be some minor splash over and coastal erosion from this storm. Since winds will be less directly east, those areas which face north are most vulnerable.
Cold Air:
Temperatures will reach the 20s Saturday and stay in the teens overnight. During Sunday, readings will fall in the afternoon and be in the single numbers by dark.
Monday is cold, dry and blustery. Another potential snow event arrives on Wednesday.
---
Today: Cloudy with snow developing. Light winds. Highes 23-27.
Tonight: A period of snow, then just cloudy from mid-evening through early morning. Lows in the teens. 2-4 inches of snow from mid-afternoon through mid-evening.
Sunday: Snow redevelops. Winds increase and temperatures fall to the single numbers by dark. Snow ends between 11 a.m. and 2 p.m., but continues blowing.
Monday (Washington's birthday): Sunny, with a high 8-14.
Wednesday: A chance of snow. Highs in the 20s.
This segment aired on February 14, 2015.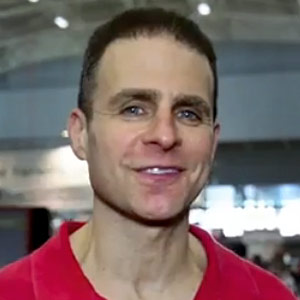 David Epstein Meteorologist
David Epstein is WBUR's meteorologist.