Study: For Sleep Problems In Older Age, Try Mindful Meditation
This article is more than 6 years old.
Insomnia is insidious, infuriating and often debilitating.
For anyone who has suffered with eyes-wide-open at 4 a.m. it's not terribly surprising that more and more Americans (particularly older people and women) are being prescribed serious drugs to help them sleep.
But these medications, known as benzodiazepines, have been linked to numerous health problems, ranging from an increased risk of dementia, to car crashes and falls. And once you're on them, it's hard to stop, as I can attest from personal experience. While debate continues over the safety and effectiveness of these medications, a small study suggests that an alternative approach may offer some relief.
Research published online by JAMA Internal Medicine found that a practice of mindful meditation — basically just focusing on breathing and remaining in the present moment while observing your thoughts easily drift by — may help certain people with sleep problems. "Mindfulness meditation practices resulted in improved sleep quality for older adults with moderate sleep disturbance..." the report concludes.
The study, by researchers at the University of Southern California in Los Angeles, reflects a growing body of evidence showing that the practice of "mindful meditation" can be used as a low-cost, non-drug intervention that can, in certain cases, reduce stress and help with other physical and mental health woes.
Here's more from the JAMA release:
Sleep disturbances are a medical and public health concern for our nation's aging population. An estimated 50 percent of individuals 55 years and older have some sort of sleep problem. Moderate sleep disturbances in older adults are associated with higher levels of fatigue, disturbed mood, such as depressive symptoms, and a reduced quality of life...

David S. Black, Ph.D., M.P.H., of the University of Southern California, Los Angeles, and coauthors conducted the small clinical trial in Los Angeles in 2012 and their analysis included 49 individuals (average age 66). The trial included 24 individuals who took part in a standardized mindful awareness practices (MAPs) intervention and 25 individuals who participated in a sleep hygiene education (SHE) intervention....

"According to our findings, mindfulness meditation appears to have a role in addressing the prevalent burden of sleep problems among older adults by remediating their moderate sleep disturbances and deficits in daytime functioning, with short-term effect sizes commensurate with the status quo of clinical treatment approaches for sleep problems. ... Given that standardized mindfulness programs are readily delivered in many communities, dissemination efforts do not serve as a barrier in this instance. ... Pending future replication of these findings, structured mindfulness mediation training appears to have at least some clinical usefulness to remediate moderate sleep problems and sleep-related daytime impairment in older adults," the study concludes.
In a related commentary, Adam P. Spira, Ph.D., with the Department of Mental Health at Johns Hopkins Bloomberg School of Public Health in Baltimore, suggests it's "imperative" to find non-drug alternatives to help people with insomnia and other sleep problems:
As the authors explain, effective nonpharmacological interventions that are both "scalable" and "community accessible" are needed to improve disturbed sleep and prevent clinical levels of insomnia. This is imperative given links between insomnia and poor health outcomes, risks of sleep medication use, and the limited availability of health care professionals trained in effective nondrug treatments such as behavior therapy and cognitive behavioral therapy for insomnia. This context makes the positive results of this RCT compelling.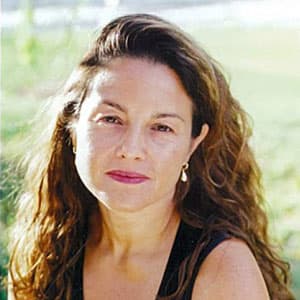 Rachel Zimmerman Health Reporter
Rachel Zimmerman previously reported on health and the intersection of health and business for Bostonomix.