Full Commuter Rail Service By March 30, Says Apologetic Keolis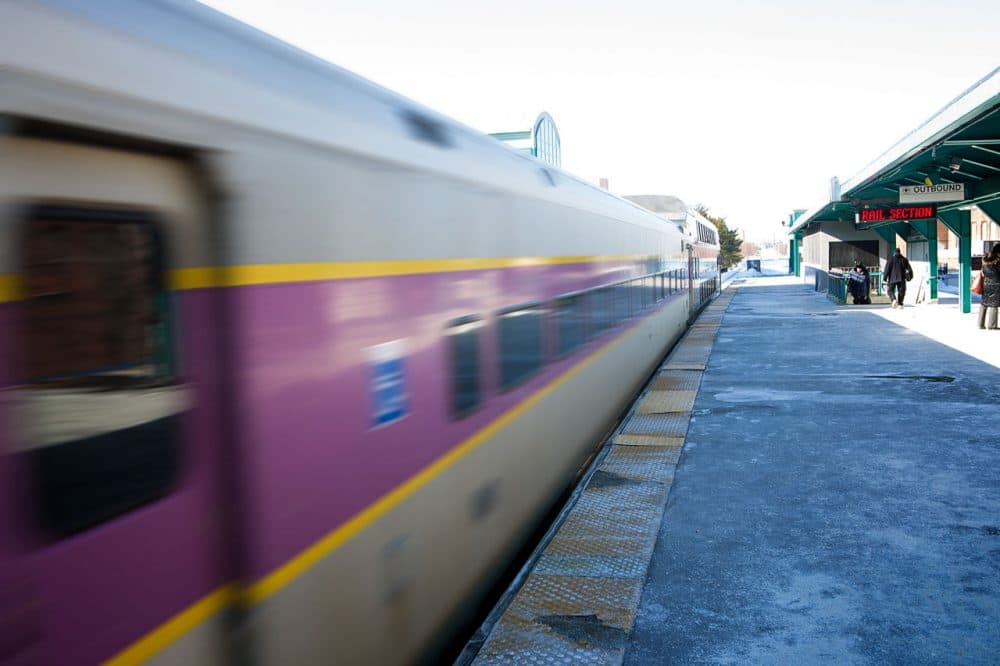 This article is more than 7 years old.
The under-fire operator of the commuter rail system on Thursday issued an apology for its poor performance amid the recent historic winter weather, but said service might not be back fully until March 30.
In a statement, Keolis International CEO Bernard Tabary said "the system will be operating at 78 percent passenger capacity by tomorrow [Friday] and at full service by March 30."
He added that the company "will do everything we can to accelerate that process," including bringing in experts from around the world.
The restoration timeline was released after "a constructive meeting" with Gov. Charlie Baker. Tabary said the plan was approved by the governor.
Tabary's statement also included an apology to commuter rail customers.
"You have endured cancelled or delayed trains, information snafus, and mechanical issues like doors that don't open," he said. "We know you've waited on cold platforms and been late to work or had a difficult time getting home at night. We know we haven't performed up to the high standards you have a right to demand, and that we demand of ourselves."
Tabary added that "we won't rest until MBTA Commuter Rail is once again operating as it should."
The meeting with the governor came after a reported leadership shakeup at Keolis. The Boston Globe and Boston Herald, citing unnamed sources, reported Thursday that Gerald Francis is replacing Thomas Mulligan as head of Keolis Commuter Services.
Baker applauded the reported changes in leadership.
"We certainly think changes in the leadership team at Keolis are a good thing," Baker said during a Thursday press conference where he signed an executive order to address the state's workforce skills gap.
Keolis has not confirmed the changes in leadership.
Riders along the MBTA's commuter rail routes are still coping with train cancellations and delays that began weeks ago, when a series of large snowstorms began to batter the state.
Keolis started a $2.7 billion, eight-year contract last year.
The changes at the commuter rail service come at the same time as a shift in leadership at the MBTA.
Baker said he expects the search for a new MBTA general manager to be a nationwide one. Beverly Scott, the current GM, plans to leave the T in April after announcing her resignation this month.
Baker hopes to have "some influence" in the search but the board of the Massachusetts Department of Transportation will "own it," he said.
The board voted unanimously this week to install Frank DePaola, the highway administrator, as the interim MBTA general manager.
Scott will be working with DePaola, who also briefly served as acting transportation secretary as Baker transitioned into the Corner Office, "for some period of time," Baker said.
With reporting by WBUR's Benjamin Swasey and State House News Service
This article was originally published on February 26, 2015.