'Twin Peaks' At The Brattle: Still Something To Shout About
"I'll see you again in 25 years," said a ghostly apparition of murdered teenager Laura Palmer a few minutes before "Twin Peaks" rather ignonimously slinked off the air for the last time with a long-delayed, basement-rated final episode back in June of 1991.
Turns out she wasn't kidding, as it was recently announced that David Lynch is getting the gang back together for the television program's return via the Showtime cable network next year — a prophecy-fulfilling reunion timed to take place almost exactly a quarter century after that notorious head-scratcher of a series finale.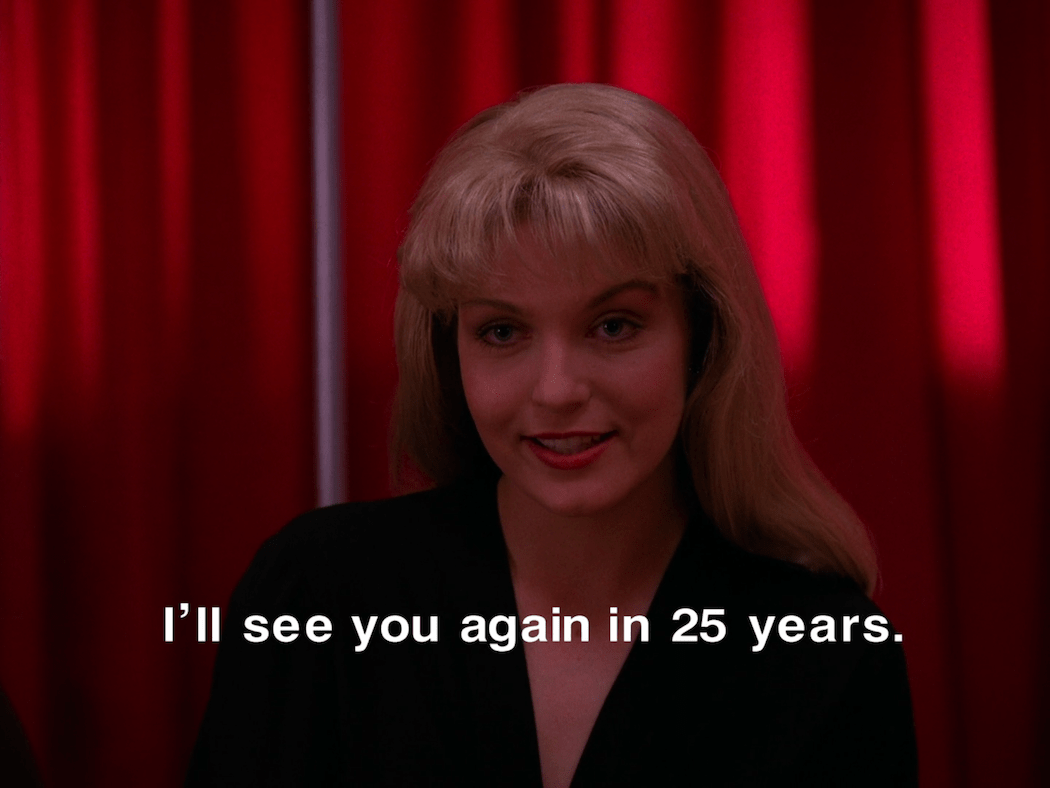 The prospect of more "Peaks" was unthinkable just a few years ago, when it felt as if the show had been relegated to footnote status in a brilliant filmmaker's career. Like most pop-culture ephemera, "Twin Peaks" burned brightly and it burned out fast, with the fickle tastes of the American public down for something weird — but not this weird — at least not for very long. After Lynch rebounded 10 years later with rapturous acclaim and Oscar nods for "Mulholland Drive," "Twin Peaks" was dismissed as the regrettable folly of a movie guy noodling around in a medium that wasn't quite ready for him yet.
But time has a funny way of sorting such things out. The rise of binge-watching and a surge in serialized television have rehabbed the groundbreaking program's reputation, landing an entirely new audience of millennials trying to figure out who killed Laura Palmer via Netflix benders on their laptops. It's telling that the "Twin Peaks" pilot and its widely despised 1992 big-screen prequel "Fire Walk With Me" are the only entries featured twice in the Brattle Theatre's current soup-to-nuts retrospective "Damn Fine Cinema: The Films Of David Lynch." (You can catch the two as a double-feature this coming Sunday.)
Even more telling is that the Brattle retro takes its title from an oft-quoted colloquialism by "Peaks'" Agent Cooper, and that the series kicked off on Feb. 23 — the night of Laura Palmer's murder. What was once dismissed as a failed side project is now the calling card of Lynch's legacy.
Thirty-five million people tuned into "Twin Peaks" when it premiered on April 8, 1990. (That's roughly double the viewership of a number one show these days, ratings comparable to this week's Oscar telecast.) I fondly recall the buzz of pop-cultural insanity, as I — a 15-year-old movie nerd with age-inappropriate tastes, clutching his well-worn VHS copies of "Eraserhead" and "Blue Velvet" — could not believe a major network had put lunatic David Lynch in charge of an asylum like a prime-time soap opera.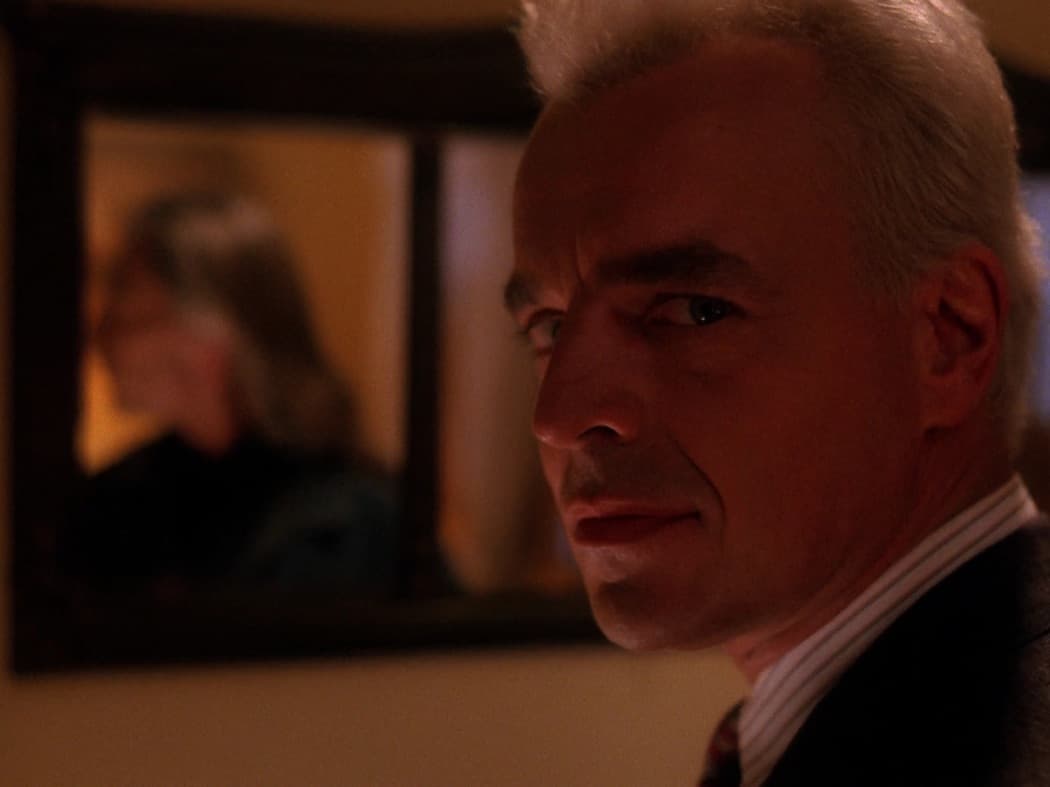 Watched again today, the "Twin Peaks" pilot loses none of its hypnotic grandeur. The deliberately retro 1950's costumes, in which 1990's teenagers wear pleated skirts and saddle-shoes, give the aura of not being of a time, but instead out of it. (The show looks way less dated than any given episode of "Friends.") This remote, Washington logging town surrounded by dark and haunted forests is rocked by the murder of their beloved homecoming queen, Laura Palmer (Sheryl Lee), who washes ashore naked, wrapped in plastic.
With the exception of "The Straight Story," (a perfectly lovely G-rated Disney film from 1999 that not nearly enough people talk about) the pilot episode of "Twin Peaks" is the most emotionally forthright work of Lynch's career. He and co-writer Mark Frost begin with the body's discovery and expand outwards, introducing their massive cast of characters swamped with grief. The entire effort is swaddled in Angelo Badalamenti's gorgeous synth score, with foreboding bass-thrums occasionally making way for a recurring, cascading piano theme of faltering heartbreak — soaring into lonely, plaintive high notes before falling back into a busier, lower register of despair. The story keeps interrupting itself for long shots admiring rustling trees, and a lonely hanging stoplight drifting in unfathomable sadness.
Like most of Lynch's work, "Twin Peaks" is about the ugly frisson between public personas and private perversions, as we quickly discover this high school's most popular cheerleader was also a coke-addled prostitute turning tricks just across the Canadian border, and every outwardly respectable-looking character has something similarly horrible to hide.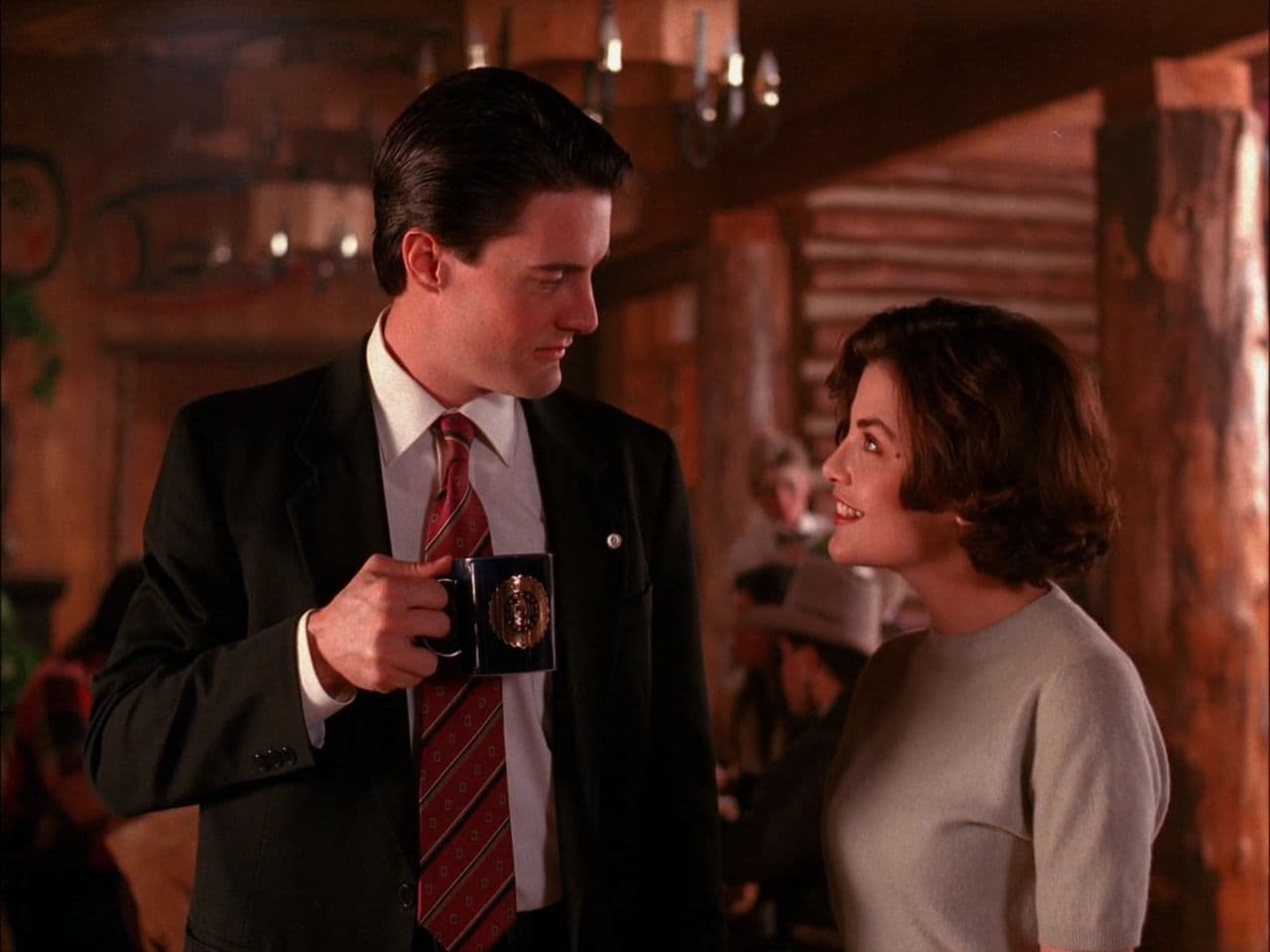 Poking around it all is FBI Special Agent Dale Cooper, played with pitch-perfect Martian line readings by Lynch's lookalike and favorite leading man, Kyle MacLachlan. Cooper is a character of innate goodness and decency, which at least half the time makes him seem completely insane.
It wasn't an easy run, as few of the hired-gun directors could handle this peculiar mix of tones as deftly as Lynch did during his occasional stints at the helm. (The soap operatics were mimicked by a daytime television show, "Invitation To Love," that the characters were always watching.) A brief, eight-episode first season ended with a conflagration of cliff-hangers that left Agent Cooper gut-shot on his hotel room floor.
When our show returned the following September, that's where trouble began. ABC gave "Twin Peaks" their coveted Sunday night slot for a Lynch-directed, two-hour Season Premiere that resolved pretty much nothing. Instead, most of the episode was MacLachlan lying on his back bleeding out, having cryptic conversations with a maybe-imaginary giant and an addled, elderly room service waiter.
"It was brilliant," laughs my friend Matt Zoller Seitz, TV critic for New York magazine and a proud dad who recently watched his teenage daughter zip through the entire series on Netflix with her friends. "That second season premiere of 'Twin Peaks' invented 'The Sopranos.' It's a guy saying 'to hell with the audience' and following his own dream-logic, doing whatever he wanted. It broke down all the barriers."
Not so much at ABC, where the show was quietly shuffled off to a Saturday night graveyard spot and we fans had to get used to waiting weeks, sometimes even months for a new episode to air. I knew the tide had turned when I saw a bumper-sticker (the Facebook posts from your elderly uncles of their day) that read: "WHO CARES ABOUT LAURA PALMER?"
"Twin Peaks: Fire Walk With Me" premiered at the Cannes Film Festival in May of 1992 to a deafening chorus of boos. Roger Ebert hated it so much he refused to even review it, and Vincent Canby in The New York Times wrote: "It's not the worst movie ever made, it just seems to be."
A neophyte filmmaker named Quentin Tarantino, attending the fest for the first time with a picture called "Reservoir Dogs" commented: "Lynch disappeared so far up his own ass that I have no desire to see another David Lynch movie until I hear something different." It's an amusing sound byte, considering that Tarantino would later become one of our leading experts in rectal-cranial inversion.
"Fire Walk With Me" is a horrible masterpiece. Ugly, abstract and unrelenting, it's like having someone else's nightmare. Sometimes I think it might be Lynch's best film.
Unceremoniously dumped into multiplex theaters without any advance screenings on a lonely Labor Day weekend, "Fire Walk With Me" opened in ninth place at the box office, playing to a minuscule fraction of the show's audience. It ran for only two weeks, during which I went back and saw it three times.
Lynch begins the movie with a television set being smashed during a murder, a symbolic statement of purpose that this would not be just another episode. Obsessed as this filmmaker is with doppelgangers and doubles, the first section of the movie takes place in Deer Meadow, a charmless twin of Twin Peaks where an obstreperous FBI agent (Chris Isaak) investigates a murder similar to Laura's to the dismay of rotten locals. This nasty extended prologue plays like an ugly inverse of the TV show, deliberately alienating fans who came to see their favorite lovable weirdos.
But the majority of the film is the last few days of Laura Palmer, grinding down with a rather ruthless efficiency and stray moments of transcendence. "Fire Walk With Me" is not an easy movie to sit through, yet there's something about this relentless downward spiral that makes it feel both foreordained and towering. It's a work of pure terror, with a harrowing final sequence that in its monstrous, strobe-lit surrealism hints at a higher power — a deliverance from all this evil.
Nobody can be sure how this upcoming reincarnation of "Twin Peaks" will work out, but knowing Lynch the way we do I'm not naïve enough to think it will be anything resembling nostalgia service. To quote our own Agent Cooper: "Harry, I have no idea where this will lead us, but I have a definite feeling it will be a place both wonderful and strange."
Over the past 16 years Sean Burns' reviews, interviews and essays have appeared in Philadelphia Weekly, The Improper Bostonian, Metro, The Boston Herald, Nashville Scene, Time Out New York, Philadelphia City Paper and RogerEbert.com. He stashes them all at splicedpersonality.com