Key Moments, Evidence From Day 3 Of Testimony In Tsarnaev Trial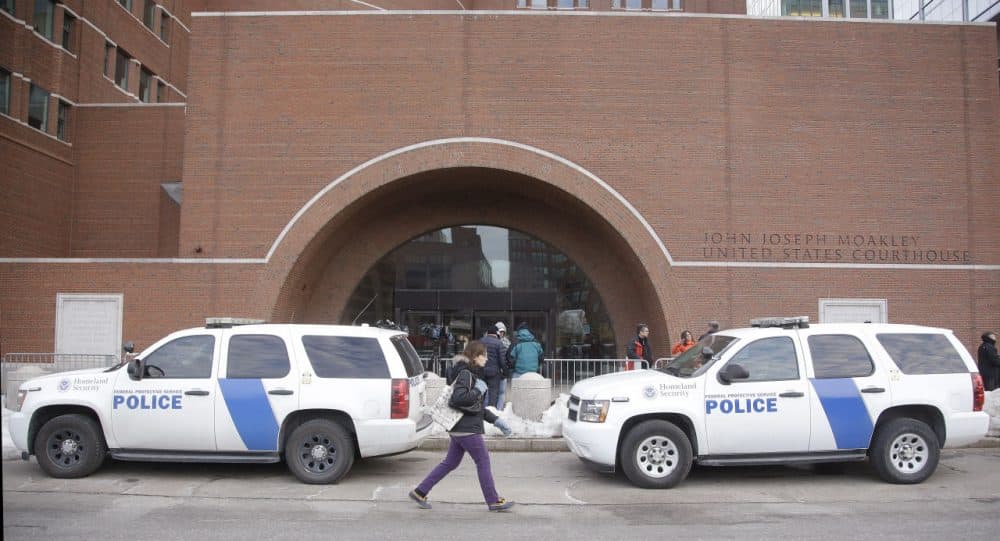 This article is more than 5 years old.
Jurors in the Boston Marathon bombing trial saw video prosecutors say shows the the Tsarnaev brothers heading to and from Boylston Street on the day of the bombing.
Editor's Note: The video below captures a bomb blast on surveillance camera. Please be advised.
Jurors also heard from several witnesses, including victims, spectators and EMS personnel who helped the injured, FBI agents who worked on the investigation and a Boston police officer. Here are some of the key moments:
---
-While the video showing Dzhokhar and Tamerlan Tsarnaev before and after the bombing played in the courtroom, Dzhokhar, who had been slouching in his chair for much of the day's testimony, appeared to perk up slightly.

#Tsarnaev appears to be watching himself and his brother in this compilation video showing their path down Boylston.

— WBUR Live (@wburLive) March 9, 2015

-FBI agent Steve Kimball, who is based at the FBI's Boston office, testified that Dzhokhar Tsarnaev maintained two Twitter accounts, @J_Tsar and @Al_firdausiA.

Tweet from April, 2012, in Russian, translated to "I will die young." #Tsarnaev

— WBUR Live (@wburLive) March 9, 2015

-James Bath, a doctor who happened to be on Newbury Street at the time of the bombing, treated victims on Boylston Street moments after the blasts. He testified that he tended to Lu Lingzi, who died at the scene.

"People had been dropped like puzzle pieces on the sidewalk." #Tsarnaev

— WBUR Live (@wburLive) March 9, 2015

-Boston Police Superintendent-In-Chief William Gross described what he heard over the police radio moments after the bombing.

Gross testifies he heard a coworker suddenly scream over the radio, "Stop the race! Give me everything you have!" #Tsarnaev

— WBUR Live (@wburLive) March 9, 2015

-Also released Monday was a video of Dzhokhar Tsarnaev buying milk at the Whole Foods on Prospect Street in Cambridge less than an hour after the bombing.

You can see all of WBUR's Twitter updates from testimony here.

Jack Lepiarz reported from federal court in Boston.
This article was originally published on March 09, 2015.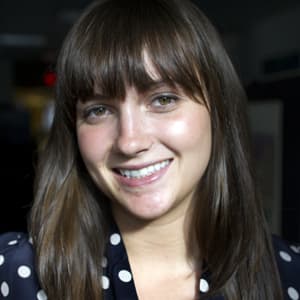 Abby Elizabeth Conway Digital Producer/Editor
Abby Elizabeth Conway was formerly a digital producer and editor at WBUR.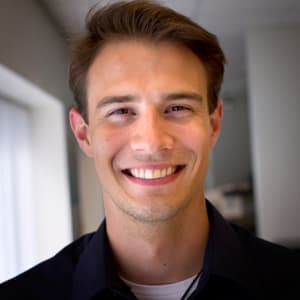 Jack Lepiarz Reporter and Anchor
Jack Lepiarz is a reporter and anchor at WBUR.