Key Moments From Day 5: Witness IDs Tsarnaev As Man Near Collier's Cruiser
03:41
Play
This article is more than 5 years old.
The fatal shooting of MIT police officer Sean Collier was the focus of testimony in Day 5 of the Boston Marathon bombing trial.
Below find key moments from Wednesday's testimony, and listen to a full report from WBUR's Jack Lepiarz above.
---
-Jurors were shown a distant, grainy video of two figures — believed to be the Tsarnaev brothers — approaching Collier's cruiser. A moment later, the brake lights flash on, off, then on again as a bicyclist rides past. Then the figures are seen running away.

Figures round the corner, approach cruiser from the rear. #Tsarnaev

— WBUR Live (@wburLive) March 11, 2015

-On the security footage, a bicyclist could be seen riding by Collier's car as the suspects approached. That bicyclist, MIT student Nate Harman, testified Wednesday that he got a good look at the person leaning inside the driver's side door of Collier's cruiser. Trembling, Harman pointed at Dzhokhar Tsarnaev, who did not look back.

"Do you see that person in the courtrooom today?" Harman points at #Tsarnaev

— WBUR Live (@wburLive) March 11, 2015

-Cambridge police officer Brendan O'Hearn was among those who responded to reports Collier's shooting. On the stand, he recalled issuing CPR on Collier. O'Hearn said he was covered in blood by the end of trying to resuscitate Collier.

"How much of his body was covered with blood?" "His head, his neck...there was blood everywhere." #Tsarnaev

— WBUR Live (@wburLive) March 11, 2015

-Jurors were also shown a tattered backpack investigators say held one of the two bombs that were detonated on Boylston Street. The evidence was presented by FBI Special Agent Sarah De Lair, who led the investigation into the explosion that happened outside Forum restaurant.

De Lair holds up the tattered backpack to the court. That's believed to be the bag that held the bomb. #Tsarnaev

— WBUR Live (@wburLive) March 11, 2015
You can see all of WBUR's updates from Wednesday's testimony here.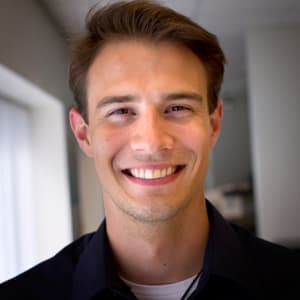 Jack Lepiarz Reporter and Anchor
Jack Lepiarz is a reporter and anchor at WBUR.