600,000 Tons Of Salt Later, Mass. Snow And Ice Costs Hit Nearly $130M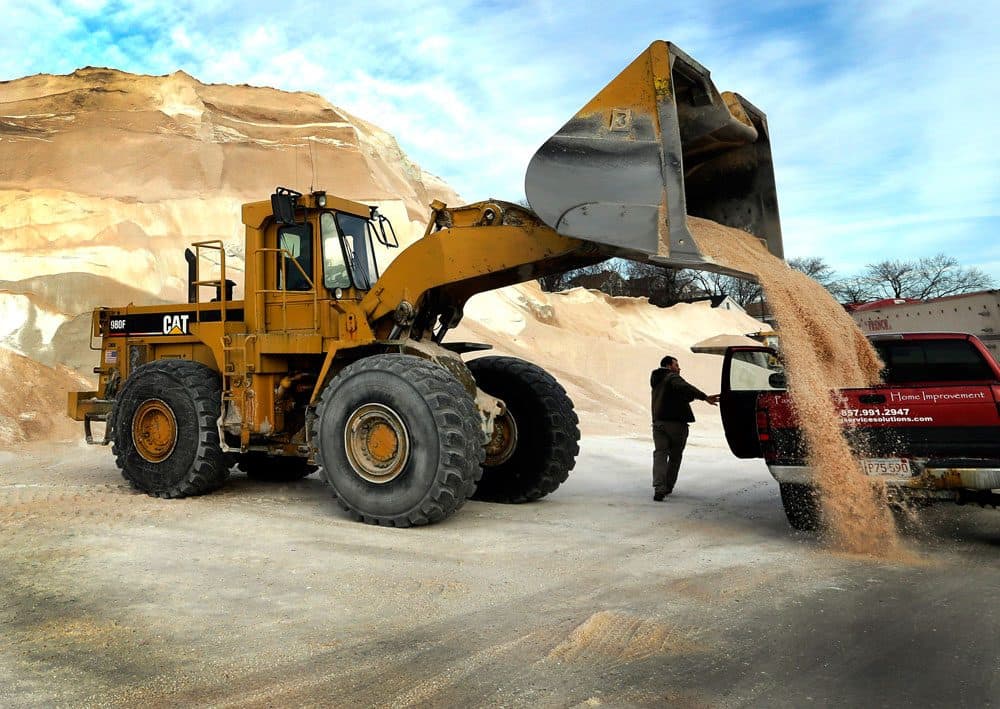 This article is more than 5 years old.
Snow and ice removal costs stand at $129.3 million, coming in $22 million over budget, according to a top transportation official.
Frank DePaola, a longtime state transportation official who has headed the highway division and has been tapped as interim general manager of the MBTA, said the state has used 600,000 tons of salt this winter, which is twice the state's storage capacity.
House lawmakers included $50 million for snow and ice costs in a supplemental budget passed on Wednesday. The bill now moves to the Senate.
DePaola told the board of directors for the Massachusetts Department of Transportation that the department is also two weeks behind paying vendors for snow and ice removal on the state's highways.
"We are out of cash to pay them," he said.
John Jenkins, the board chair, called the lack of timely payments "criminal." "Let's get them paid," he said, adding that they've done a "magnificent" job on the roads.
The state also has $20 million available for pavement repairs annually. Transportation Secretary Stephanie Pollack said a program for cities and towns for pothole repairs is "on the table" for the Baker administration's capital budget.