Dennis Lehane's 'World Gone By' And The Legend Of The Nice Gangster
A rumor that someone wants to kill Joe Coughlin kicks off Dennis Lehane's new crime novel, "World Gone By." The Boston-bred gangster is now consigliore to an Italian crime syndicate in Tampa, Florida, and Cuba during World War II, but he can't for the life of him figure why anyone would be out to get him.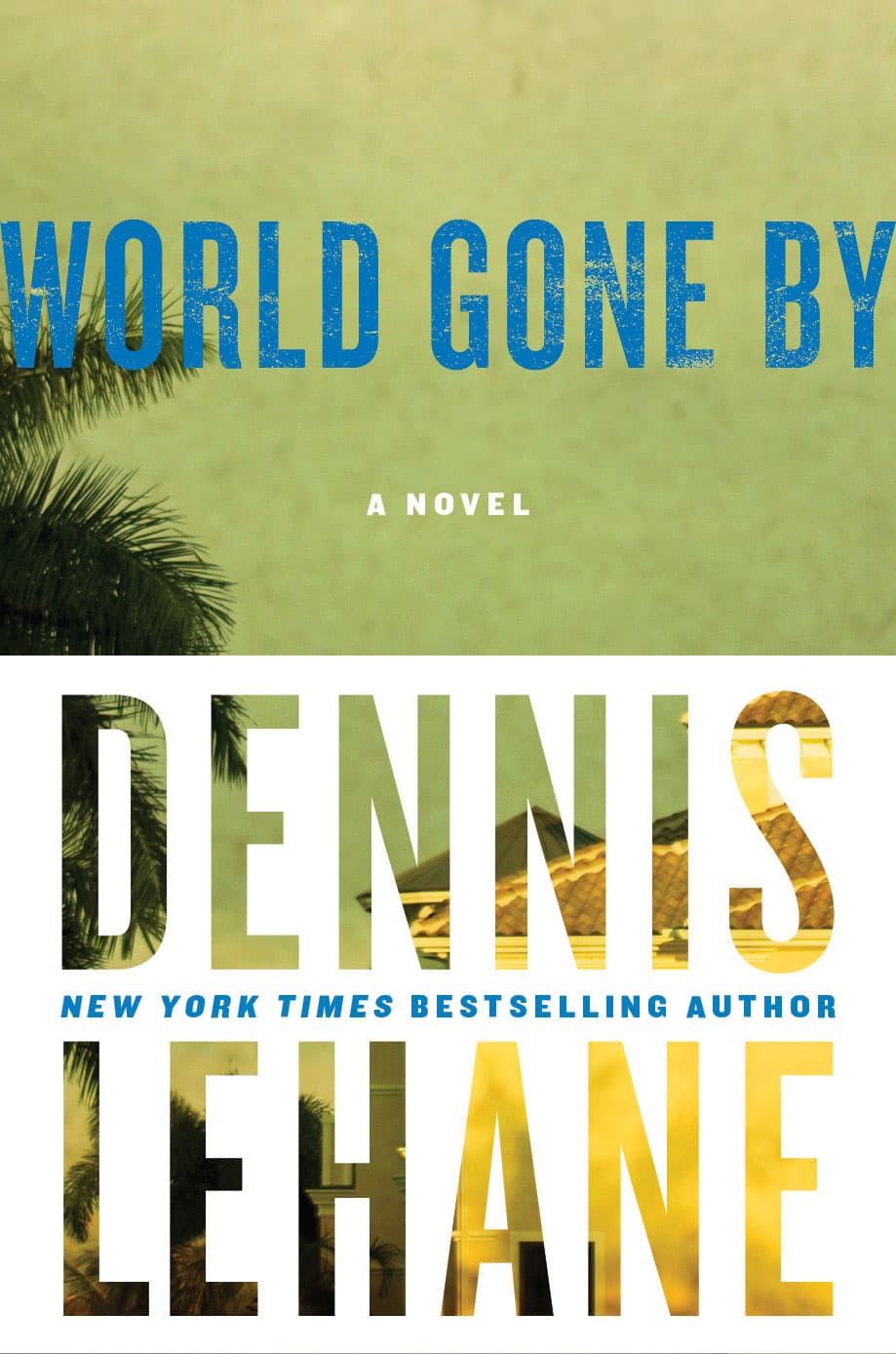 "Those days when Joe Coughlin had run everything," one associate muses, "had been the golden age." But he's stepped down from being the big regional mob boss, so he's confident he's not in the way of someone else's ascension because now he's just "an advisor to people." Crime is paying him and his pals handsomely thanks to his smooth guidance and financial foresight—so he can't see any economic motive. He's in mourning for his murdered wife—and a generous donor to hospitals, soup kitchens and libraries in her honor. He's a good dad to his young son. When he compares himself to rapacious Depression era bankers, well, "About the only difference I see between a thief and a banker most times is a college degree." And unlike all the mobsters around him, he's not a racist bigot. He even helps a black crime lord escape assassination.
Coughlin is such a pleasant, charming wiseguy that you begin to find yourself agreeing with him—why would anyone be out to kill this gangster with a heart of gold?
After penning crime fantasies of contemporary Boston like "Mystic River" and "Gone, Baby, Gone," which went on to become hit Hollywood films, this is the third historical novel about the Coughlin family by Lehane—who grew up in Boston's Dorchester neighborhood, then was splitting his time between here and the Gulf Coast of Florida, and is now ensconced in Los Angeles. His 2008 book "The Given Day" reimagined the story of 1919 Boston police strike and subsequent riot. Lehane followed that up with 2012's "Live By Night," which trailed Joe Coughlin from a stickup gone bad outside Boston to Charlestown Penitentiary to Florida, where he erected a mafia empire on the spoils of bootleg booze during Prohibition and the Depression. At times that book could fall off the deep end into noir cliché—like the virginal police chief's daughter, who ends up a prostitute and junky, only to get clean, find religion, be embraced as a tent revival prophet, and threaten Joe's empire. But "Live By Night" motored along on the epic sweep of a villain's rise to great power.
"World Gone By" continues Joe Coughlin's story, but doesn't cover as much ground, focusing on a handful of mobsters at the top of a mature kingdom. So there doesn't feel as much at stake. But it's still a taut, entertaining page-turner, studded with the satisfying accoutrements typical of crime fiction and marinated in a sexy period milieu. Much of the book is devoted to Coughlin wandering around various suspenseful, shark-infested waters trying to establish whether the plot against him is for real. Could a mob lieutenant—a psycho who fortifies himself behind an army of bare-chested, armed-to-the-teeth killers—have something to do with it? Maybe Coughlin's secret affair with the mayor's wife isn't so secret?
By the time Coughlin figures it out, it's too late—well, nearly. "World Gone By" is ultimately a yarn about the bonds of family and friends—and their betrayals. When the violence comes, it's quick and mean.
"There is so much violence in what you do, that it must—it must—come back to you," Coughlin's wife warned in "Live By Night." That could be the motto here as well. What this story reveals is that Coughlin didn't really have a heart of gold. He seemed nice because his monstrousness was mostly kept off stage, delegated or buried in criminal bureaucracy. But it was also probably hidden because Lehane is toying with us, tricking us into falling for Coughlin and the legend of the nice bad guy with a noble code of honor. The arrival of Coughlin's badness, rather than coming as a revelation, may leave you feeling manipulated. But that's part of the game, right, and it's still fun getting there.
More: