Tired Of Winter, Red Sox Fans Savor Spring Training
03:45
Play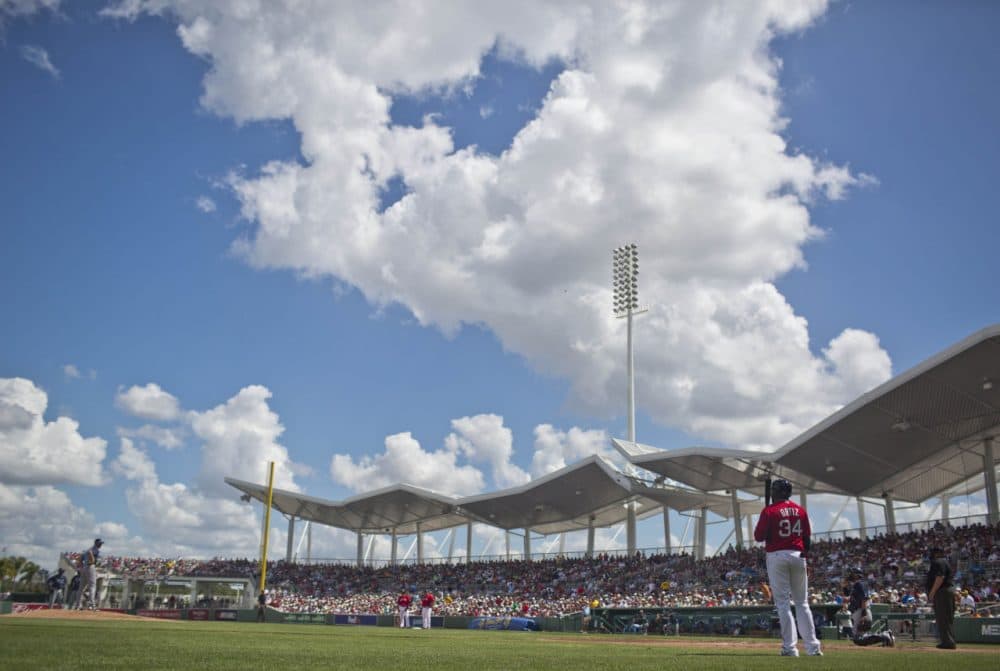 This article is more than 5 years old.
Whatever the weather may feel like, spring is coming, officially arriving on Friday. And while Boston waits for this historic winter to end, many Red Sox fans are finding a light at the end of the tunnel from the comfort of sunny Florida.
At Logan Airport on Sunday there were a lot of Red Sox fans ready to board a flight to Fort Myers. What they were looking forward to the most? I'll give you one guess.
"The weather first because of this past winter." 

"The warmth."

"It's the greenery. It's the warm weather." 

"The weather. It's like being on the beach." 
At JetBlue Park, the spring training home of the Red Sox, there aren't many complaints about the weather. Kathleen McCabe of Creskill, N.J., has been coming to spring training for 29 years. On Monday, the 50-year-old Mets fan visited Fort Myers to see the Red Sox host New York.
"It gets you all geared up for what's coming after — I'm sure Boston people — shoveling 800 feet of snow. This is refreshing. You know summer's coming. It's rebirth. It's just the whole start of everything," McCabe said. "And here I am surrounded by all my people. I don't care if they're Red Sox or whatever fans. We're still baseball fans. It's my people."
"This is refreshing. You know summer's coming. It's rebirth. It's just the whole start of everything. And here I am surrounded by all my people. I don't care if they're Red Sox ... fans. We're still baseball fans."

Kathleen McCabe, New York Mets fan
Just before the National Anthem, the PA announcer informed the crowd that the latest storm in Boston had clinched the city record for most snow in a season. After the fans applauded, he then reminded them it was 82 degrees here in Fort Myers.
Joanna Volpicelli lives in Naples, Fla. She moved there from Foxborough.
"The only thing that I get near me that is cold and frozen is a frozen margarita, which I had about two hours ago, and it was delicious," she said.
For Volpicelli, Red Sox spring training is a touch of home.
"Fenway Park up in Boston definitely has its own feeling when you walk into that stadium, but being a resident of southwest Florida for 15 years, this is the best feeling I get to it," she said. "The fans are amazing, the park is so user-friendly, you get so up close and personal with the players."
That includes Boston's big-name stars. And then there are players who are likely to be in the minor leagues when the regular season starts — and when it ends.
"A guy comes into camp, he's got No. 81 hanging in his locker and he knows his place in the organization — and that's not to take anything away from how hard he works," said Red Sox manager John Farrell.
No. 81 at spring training this year is a 30-year-old catcher, who's been in the minor leagues since 2004 and never played in a major league game.
"But today is a day certainly he'll remember and rightfully so," Farrell said after the game.
That catcher's entirely appropriate name is Matt Spring, and the reason he'll remember the Red Sox 4-3 win over the Mets is he was the hero.
First Spring hit a solo home run to give the Sox their first run of the day. Then in the bottom of the ninth inning with the score tied, his ground-rule double off the Fort Myers version of the Green Monster set up a Mets wild pitch and a walk-off win.
And whether it's a chilly Opening Day in Kenmore Square in April or a balmy ballgame nearly 1,500 miles south in March, a Red Sox victory sounds the same.
As the winning run came home, the crowd roared, the Standells' "Dirty Water" filtered in over the stadium speakers, and Boston fans left happy.
This segment aired on March 17, 2015.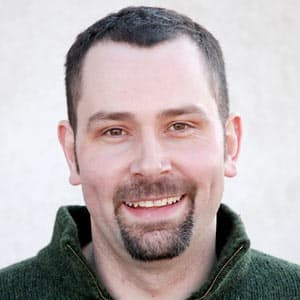 Doug Tribou Reporter/Producer
Doug Tribou was formerly a reporter and producer at WBUR and for WBUR's Only A Game.