Key Moments From Day 10 Of Tsarnaev Trial: Computer Evidence Introduced
This article is more than 5 years old.
The focus of testimony in the Boston Marathon bombing trial Thursday was the scene in Watertown as well as files found on multiple electronic devices owned by the Tsarnaevs.
Here are four highlights from Thursday's testimony, and see all of Thursday's updates here.
---
-FBI Special Agent Brian Corcoran gave detailed testimony Thursday about evidence recovered from the scene of the Laurel Street shootout in Watertown, where several improvised bombs exploded.
Corcoran said debris from the blasts traveled a wide radius — with some shrapnel found as far as a block away.

We now see the brand name of the pressure cooker. Corcoran says it's the same as those found on Boylston Street. #Tsarnaev

— WBUR Live (@wburLive) March 19, 2015

-Inspire magazine, a publication from al-Qaeda in the Arabian Peninsula, featured an article in 2010 called "How to make a bomb in the kitchen of your mom." FBI Special Agent Kevin Swindon testified Thursday that the issue featuring that article was found on Dzhokhar Tsarnaev's laptop.

Article shows how to make pressure cooker and pipe bombs, like the ones #Tsarnaev allegedly threw in Watertown.

— WBUR Live (@wburLive) March 19, 2015

-Many files were found on multiple devices, including the Inspire magazine post on how to make improvised bombs. Also present on multiple devices were nasheeds, which Swindon described as a "sort of Islamic chant."

Now seeing audio files on the phone: "Chechen jihad" "Jihad Nasheed," "Jihad Nashee Chechen Mujahideen." #Tsarnaev

— WBUR Live (@wburLive) March 19, 2015

- Swindon's admission that he wasn't always sure who was using the computer will likely be something defense attorneys seize on when they begin cross-examination on Monday.

Attorney Judy Clarke implied in her opening statements that Tamerlan Tsarnaev provided Dzhokhar with radical Islamic documents — that they were not something Dzhokhar sought out himself.

Swindon admits he's not always 100% sure who was using a computer. #Tsarnaev

— WBUR Live (@wburLive) March 19, 2015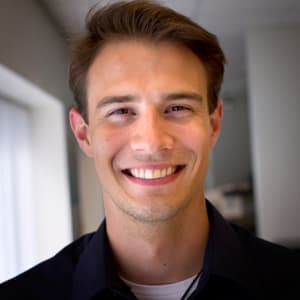 Jack Lepiarz Reporter and Anchor
Jack Lepiarz is a reporter and anchor at WBUR.