'Sidewalk Poetry' Project To Take Literature To Cambridge Streets—Literally
Imagine yourself walking along and happening upon a poem, stamped into the sidewalk cement. They call it "Sidewalk Poetry." And this spring, when the city of Cambridge begins its annual warm weather sidewalk construction and replacement, they aim to immortalize poems by pressing them into the wet cement.
If you live in Cambridge, you could be one of those authors. Residents are invited to submit poems for the public art project via email sidewalkpoetry@cambridgema.gov by April 12. (Full contest details are here.) The city plans to announce winners on April 30.
"We hope to choose three to five" for this first year, says Lillian Hsu, director of public art for the Cambridge Arts Council.
The first poem—"When My Grandmother Died" (read it at the bottom of this post) by Sam Cornish, who lived for a decade in Cambridge but now resides in Boston, where he was until relatively recently the poet laureate—is scheduled to be installed at the Cambridge Community Center at 5 Callender St.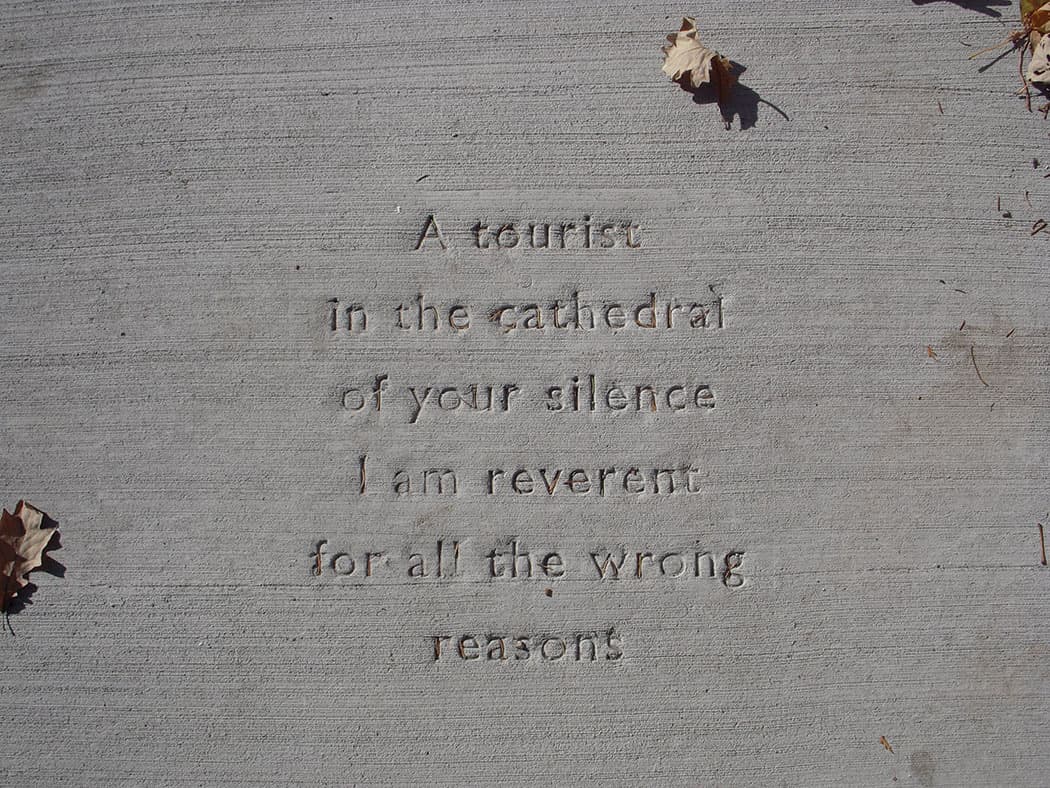 You might say Cambridge's "Sidewalk Poetry" project began for Hsu when she was contacted by a colleague at the city's Department of Public Works about an idea to share poetry across the community.
What had happened, Hsu recalls, was Cambridge photographer Andrea Geyer had seen a "Sidewalk Poetry" program in St. Paul, Minnesota—where they've immortalized poems by stamping them into sidewalk cement at more than 700 locations since 2008. She contacted the city of Cambridge to suggest they try it here.
Hsu, by chance, had been in St. Paul not long before, dropping a daughter off at college, and had stumbled upon the project, too.
"I was walking around and I encountered this poetry," she says. "It was a sort of quiet discovery. And I always like things that people can discover on daily walks."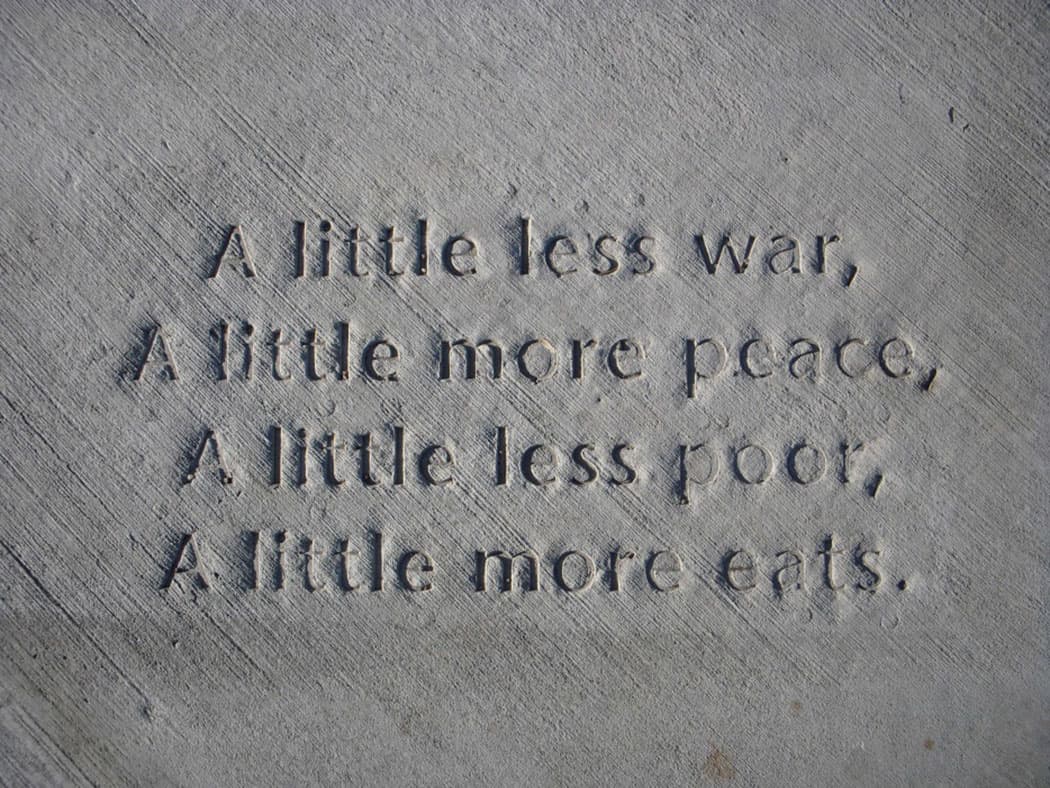 If you're a poetry sort of person, the project can bring to mind that famous line from the end of Walt Whitman's "Song of Myself": "If you want me again look for me under your boot-soles." But the words in the sidewalks of St. Paul weren't famous poems or by renowned poets. In St. Paul, they called it "Everyday Poems for City Sidewalk." The authors were local residents, chosen via contest submissions. There weren't big signs announcing the art. It was just there, in front of homes and alongside businesses. "It wasn't Walt Whitman or Edgar Allan Poe. It felt like it was a community sort of project."
Here, the project is funded by Cambridge's Department of Public Works, which is running the program in collaboration with the Cambridge Arts Council and public library. Poetry submissions must be "a maximum of 10 lines, 40 characters per line including spaces, and 250 characters overall including spaces and punctuation."
Hsu says submitted poems will be reviewed—without authors' names on them—by representatives from the Department of Public Works, Arts Council and the library; Peter Payack, a former Cambridge poet populist (the city's version of poet laureate); and a high school student from Cambridge Rindge and Latin School.
Winners receive no prize money, Hsu says, just the honor of having their words preserved in stone.
* * * * * * * * * *
When My Grandmother Died
when
my
grandmother
died
a black
bird
was
lost
inside
the
house
Sam Cornish, 1978