Boston Cop Improving After Surgery To Remove Bullet
A decorated Boston police officer shot point-blank in the face by a suspect was in stable condition at a hospital Sunday and improving after surgery to remove a bullet lodged below his ear, police said.
Officer John Moynihan, 34, underwent several hours of surgery at Boston Medical Center, where he was upgraded from critical condition after he was shot Friday night. After the shooting, doctors put him in a medically induced coma so they could monitor him for bleeding in his brain.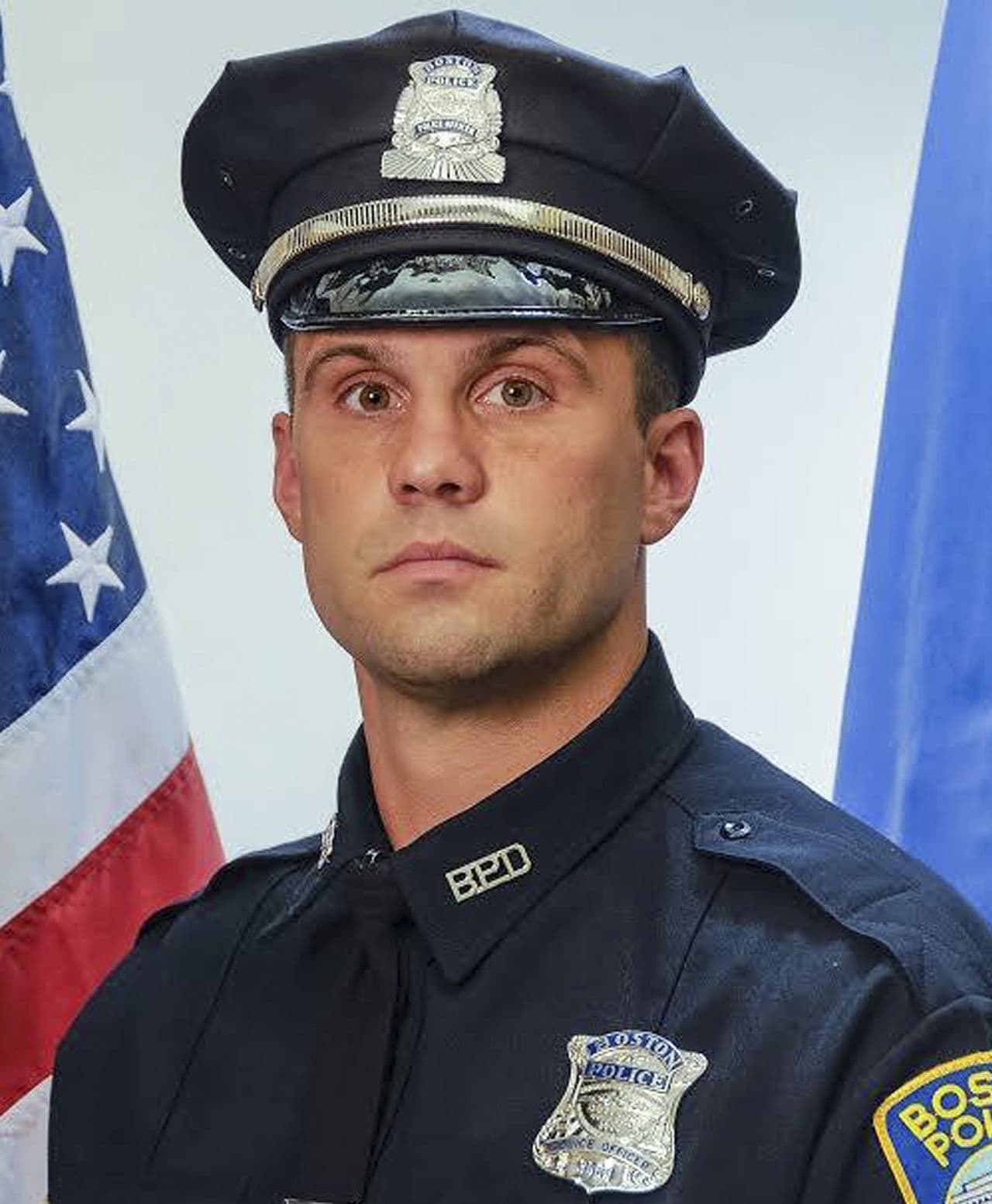 Police Commissioner William Evans said Moynihan is expected to be moved from intensive care within days and make a full recovery.
"I was happy to hear that he made it through surgery without any complications. It shows you what a strong kid he is and what a great medical team they have here at Boston Medical Center," Evans said.
Evans said he and Boston Cardinal Sean O'Malley visited the hospital Sunday afternoon.
On Sunday morning, Evans joined other police and first responders who were invited to a prayer service at St. Patrick's Catholic Church in Roxbury, the neighborhood where the shootings took place.
Moynihan and five other gang unit officers in two cars had stopped a car driven by Angelo West, 41, as they investigated a report of shots fired.
Evans said West shot Moynihan as he approached the car, and the other officers fatally shot West when he continued firing at them as he tried to run away.
Prosecutors said West had several gun convictions, including one that involved firing at police in 2001.
Two people with West have not been charged in the shooting, but are being held on unrelated outstanding charges.
District Attorney Daniel Conley said his office will investigate West's death as state law requires and the investigation will be "completely transparent."
Moynihan is a former Army Ranger and Iraq veteran who was honored at the White House last year for being one of the first responders in Watertown following the April 2013 gun battle with the Boston Marathon bombers. He helped save wounded transit police Officer Richard Donohue. Donohue was shot in the leg and nearly bled to death when police tried to apprehend Tamerlan and Dzhokhar Tsarnaev.