With Typewriters And Rotary Phones, Tech Firm Goes Analog For April Fools'
02:49
Play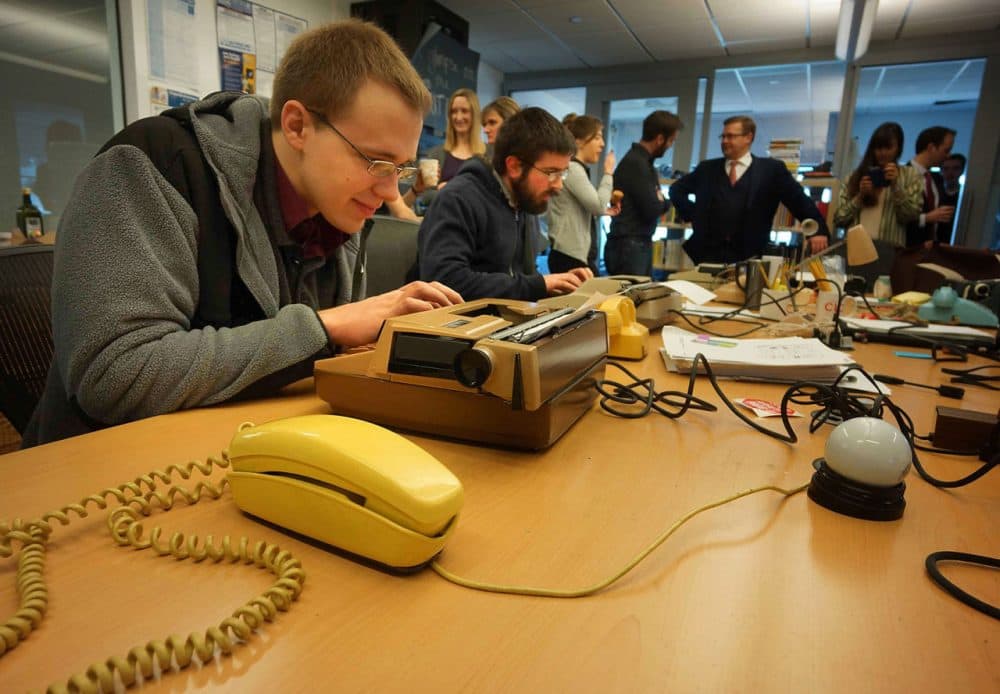 This article is more than 6 years old.
A Cambridge technology firm built a time machine on Wednesday, rolling back the clock to April 1, 1957.
Workers arrived on the 14th floor of Endeavour Partners' Kendall Square office building only to find rotary phones and manual typewriters where their computers used to be. A portrait of President Eisenhower looked down sternly from the wall.
"I quickly realized it was an April Fools' stunt," said Neel Desai. It was his first time using a typewriter and he wasn't that good at it. He typed phrases like "typewriters are dope." And he spelled his name wrong.
"Unfortunately you can't backspace on typewriters, believe it or not," Desai said. "I believe I'm one of the first people to ever type the word 'Apple Watch' into a typewriter."
The novelty, or, better said, non-novelty of an electric calculator wore off pretty quickly for Chief Financial Officer Henrietta Bernstein.
"In about a minute!" Bernstein said, laughing. "It had been a long time since I'd used something like that, and it would make my work impossible now."
Those sort of realizations were the point of the prank, which took five weeks to plan and multiple trips to thrift stores as far away as Rhode Island. Endeavour Parnters consults for major corporations, helping them plan for what the economy will be like in the future and to know what technologies they'll need in the workplace of tomorrow.
"We spend so much time looking out on the future," said CEO and chief prank planner Michael Davies, "we wanted to take a moment, pause, think and reflect. And ask yourself, 'How is our modern world different?'
"For me, because I actually did begin doing stuff on typewriters, it was actually a horrific flashback," Davies added. "For them it was like, 'Oh my God, how did you ever get anything done?!'"
It wasn't long before Endeavour's 30 employees, with their productivity rolled back by six decades, began getting antsy. They started pulling out their smartphones to email clients. Associate consultant Mary Tobin said it would have taken many more people do the same work back in 1957.
"It's funny to think that there was probably a company doing the same thing," Tobin said, "but writing all their proposals and strategy outlines on typewriters."
Hours after the April Fool's surprise, personal assistant Tara Huggins was still banging away on a manual typewriter.
"You don't even need the free Wifi!" she said, laughing.
This segment aired on April 1, 2015.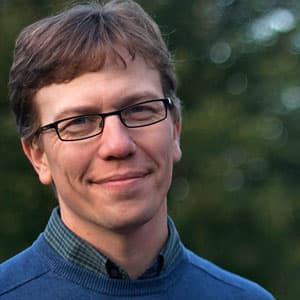 Curt Nickisch Business & Technology Reporter
Curt Nickisch was formerly WBUR's business and technology reporter.