Dana-Farber Cancer Institute Head To Retire
Dr. Edward Benz, the longtime president and CEO of the Dana-Farber Cancer Institute, will retire next year, the hospital confirmed early Wednesday.
In a letter to colleagues, Benz said that he will retire on June 30, 2016 — a month after his 70th birthday. At that point, he will have led the prestigious cancer institute for almost 16 years.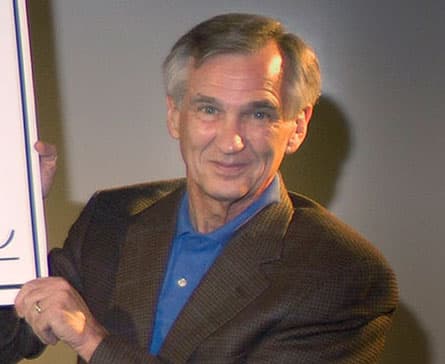 "With longevity in the lead role comes the risk of becoming stale, especially in this dynamic and disruptive period in our history," Benz wrote in the letter. "Before that happens, DFCI should identify someone new to take the tiller, someone who will bring the fresh experiences, perspectives and skills that we will need for a challenging future."
After his retirement as president and CEO, Benz said he'll return full time to "research, clinical, and teaching activities at Dana-Farber."
Under Benz's tenure, Dana-Farber grew in size and fundraising ability, as The Boston Globe reported Wednesday morning. "DFCI is in excellent condition," Benz wrote in his letter.
He's the second health care leader to depart in recent months. In October, Gary Gottlieb announced he was leaving Partners HealthCare, the state's largest private employer.