Gov. Baker Gets Head Shaved To Support Charity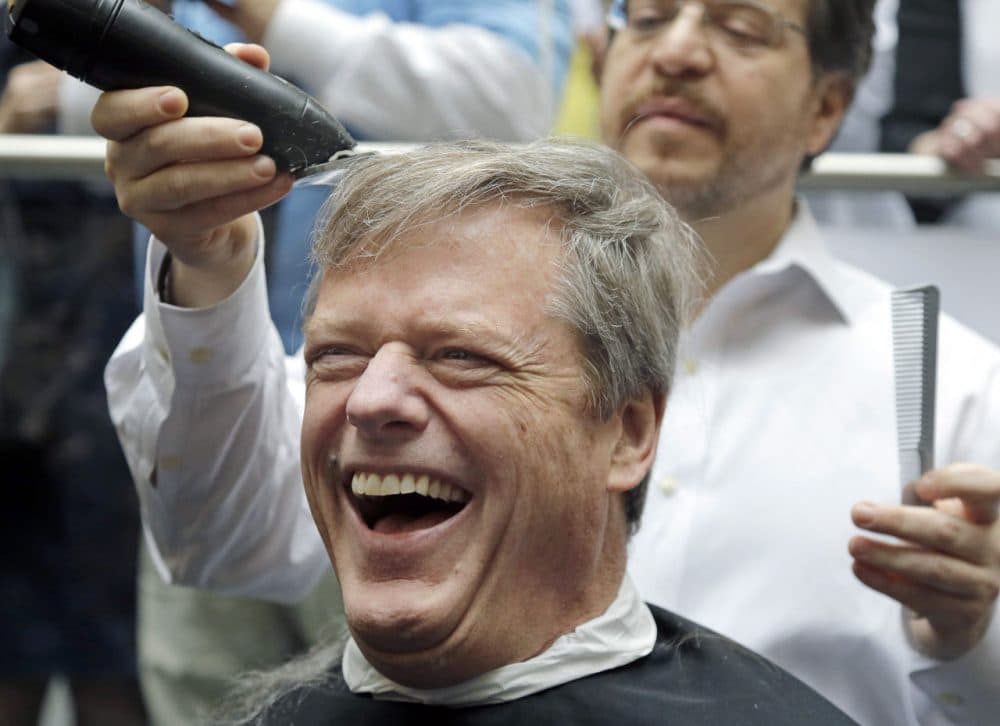 This article is more than 6 years old.
Massachusetts Gov. Charlie Baker is sporting a new short haircut thanks to a charity event that aims to help find a cure for cancer.
The first-term Republican governor had most of his graying blond locks shorn off Tuesday as part of the Saving by Shaving fundraising drive supporting the Dana-Farber Cancer Institute.
The event is spearheaded by Granite Telecommunications in Quincy. Baker joined more than 500 company employees who had their hair shaved.
The event is expected to raise $2.5 million for cancer research.
Baker tweeted that he was "glad to join" the other participants "getting buzzed to benefit Dana Farber."
The drive began last year when the company, including CEO Rob Hale, donated more than $2.2 million to Dana Farber after 428 Granite employees shaved their heads or beards.

Glad to join @GraniteTelecom, @mayortomkoch & 500 others for #SavingbyShaving, getting buzzed to benefit @DanaFarber pic.twitter.com/ORhWaI4KUu

— Charlie Baker (@MassGovernor) April 7, 2015
This article was originally published on April 07, 2015.