Rosenberg Looks Outside Mass. For Solutions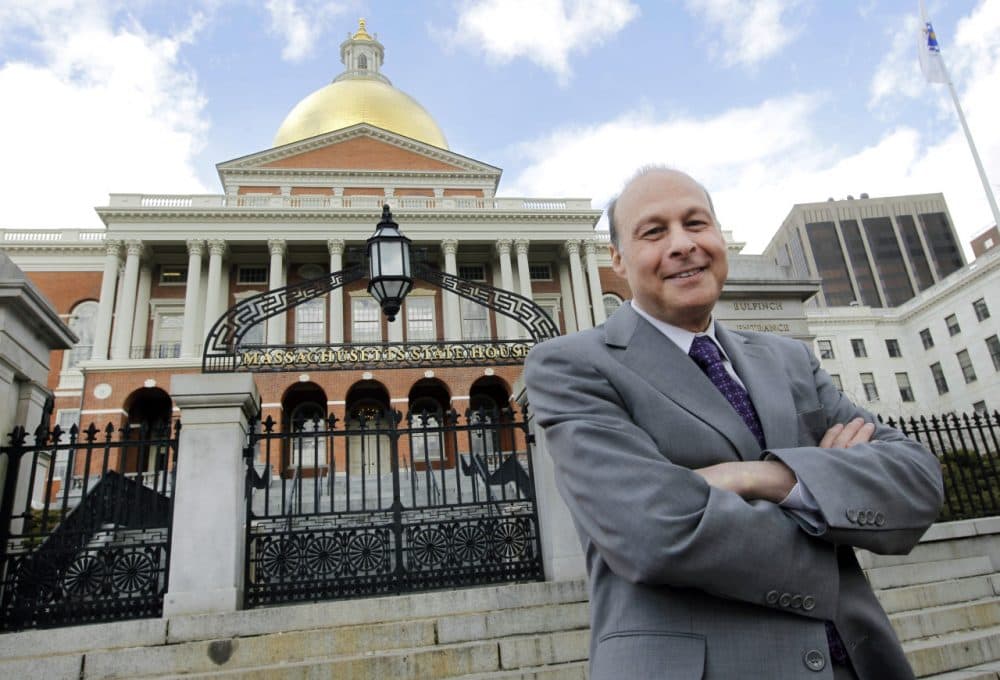 This article is more than 7 years old.
Casting his gaze beyond Massachusetts, Senate President Stanley Rosenberg said he's looking to states like Texas, Washington and Oregon for inspiration to find solutions to issues like prison overcrowding, funding for substance abuse and rising prescription drug costs.
Rosenberg spoke before the Greater Boston Chamber of Commerce on Wednesday morning at the Park Plaza hotel in downtown Boston. In speech that painted with broad brush strokes the new Senate leader's desire to addressing income inequality, poverty and education, the most specific ideas mentioned by Rosenberg came from other states.
The Amherst Democrat used Texas as an example of a state, working with the Prison Reinvestment Initiative, that was able to reform the way it handles drug offenders, diverting thousands to community treatment programs instead of prisons and allowing the Republican-controlled state to halt its prison building program and close three facilities.
Rosenberg said Texas saved $440 million in the first year, and reinvested $220 million into substance abuse treatment.
"They said they were going to be smart on crime, as well as tough on crime and it worked," Rosenberg said.
Seventeen states have worked with PRI to reform their criminal justice system, and Rosenberg said 17 more are researching the possibility.
Pinching his index finger and thumb together, the president said Massachusetts is "this close" to getting the Council of State Governments to agree to work with Massachusetts to undertake the same analysis if he can get Speaker Robert DeLeo and Gov. Charlie Baker to sign off.
Rosenberg also said he would be interested in the way Washington and Oregon formed a partnership for bulk purchasing of prescription drugs, saying the idea could help address insurance premiums.
"This would help the business community," Rosenberg said.