Rebuilding Celtics Clinch Playoff Berth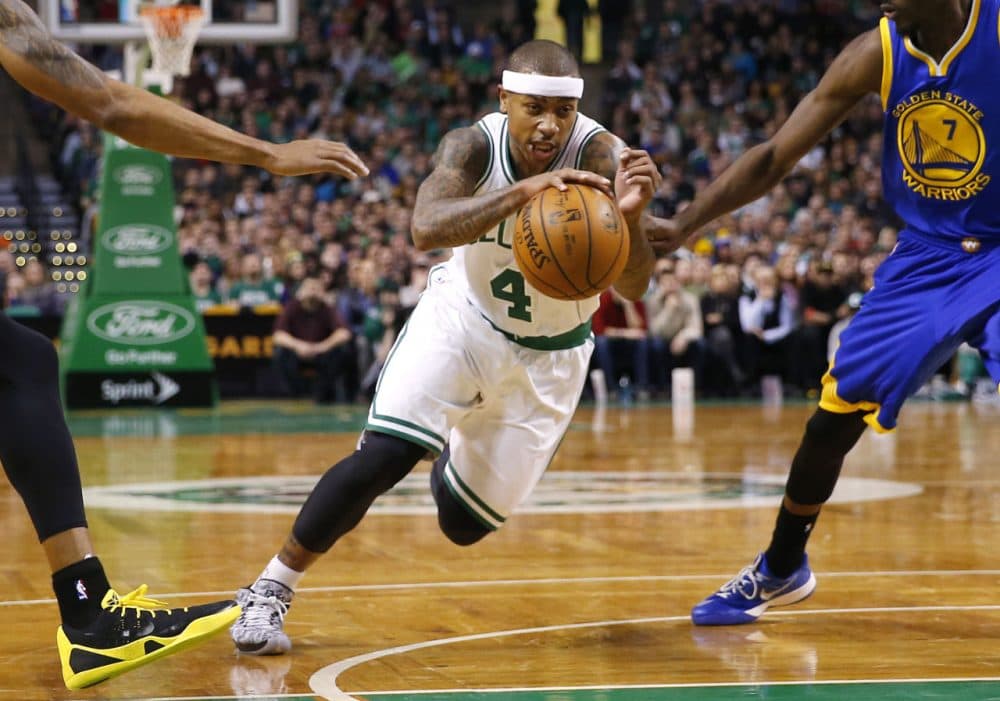 This article is more than 6 years old.
The Boston Celtics are in.
With the Brooklyn Nets' 113-86 loss to the Chicago Bulls on Monday night, the Celtics have clinched a spot in the NBA playoffs.
With two regular season games remaining, the Celtics (38-42) right now occupy the No. 7 seed in the Eastern Conference. If the current standings hold, the Celtics would play LeBron James and the second-seeded Cleveland Cavaliers in the first round.
Boston missed the playoffs a season ago and is in the midst of a blatant rebuild. The Celtics traded future Hall of Famers Kevin Garnett and Paul Pierce at the conclusion of the 2013 season and have since been offloading veteran players in exchange for prospects and draft picks.
Still, the young Celtics managed to go 22-13 in the months of February March and April, salvaging a season that got off to a dismal start: Boston was 16-30 on Feb. 1.
Critical to the turnaround has been the play of 26-year-old point guard Isaiah Thomas, who the Celtics acquired in a February trade. Thomas is averaging 19.5 points and 5.4 assists since joining the Celtics.
Despite the addition of Thomas and the team's recent success, the prospects of an opening-round upset seem slim: James, a four-time league MVP, has never lost an opening-round playoff series.
The Celtics close out the regular season with a home game against the Toronto Raptors on Tuesday and a visit to the Milwaukee Bucks on Wednesday. For Boston to drop to the No. 8 seed, the Celtics would have to lose both games and the Indiana Pacers would have to finish 2-0.
If the Celtics fall to the No. 8 seed, they'd play the top-seeded Atlanta Hawks.
The NBA playoffs begin on Saturday.